This content has been archived. It may no longer be relevant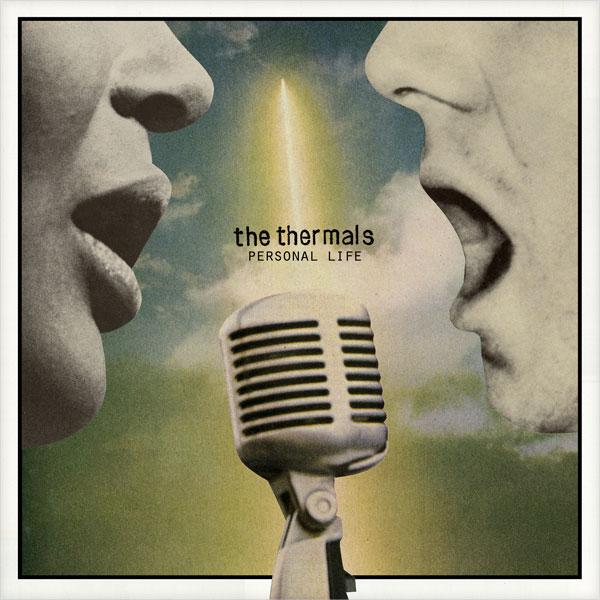 Who was ready for W6? Me, that's who, and do you know what goes well with excitement? I'll give you a clue. It's not hearing the disappointing news that Sufjan Stevens will not be dedicating to any of the states you grew up in (sigh). Since I assume that news has left you as disheartened as it left me, I won't make you guess anymore. The correct answer is summed up below.
The independent record label killrockstars does not often disappoint. With an artist list that includes Elliott Smith (may that lovely tattoo-of-Ferdinand-sporting, sad, sad, singing man rest in peace), Bikini Kill, Sleater-Kinney, and Stereo Total (yeah, we've digressed to name dropping), there are high expectations places upon every album they release to be nothing less than freak out fantastic. The Thermals' fifth album "Personal Life" that came out early last month does not break from the krs trend. This album, their second with krs, is filled with songs that connect genuine declarations of feelings, drummed up, and bass-full instrumentals that give the lyrics a sense of meaning without the heaviness of the lo-fi indie kid crying about the last girl that broke his heart. So it's not the album you listen to if you want to Bon Iver it with your feelings.
The lead singer, Hutch Harris, has a zany and off-kilter voice that puts him closer in sound to The Mountain Goats John Darnielle then the Ben Gibbard types which gives each song a sense of authenticity and humor over the sad and mellowness that is often attached to indie men. Plus Hutch Harris looks like he and that Lonely Island guy (Jorma Toccone, anyone?) could be twins which is a little more than amusing. Mix that in with Kathy Foster's mass of curls and complementary vocals and grounded bass riffs, it is a party that's worthy. Foster was the co-founder of The Thermals and only other consistent member of the group. There has been a rotating door of drummers and extra guitars (Harris takes care of the guitar parts as well as the vocals). Westin Glass (a member of the group since 2008) was on percussion for this album and his ability to manipulate his kit strongly and subtly should not go unnoticed (listen: Never Listen to Me: http://hypem.com/search/never%20listen%20to%20me/1/ ).
For a visual of The Thermals, check out their video for I Don't Believe You which features both Carrie Brownstein of Sleater-Kinney (this is the second time I am mentioning this band. If you do not know who I am talking about, you should correct that by checking out their album Dig Me Out to resolve your ignorance) and Isaac Brock of Modest Mouse (appreciate). The video can be seen here.  To buy the album hit up the killrockstars website here or for just a couple of downloads from this album and previous ones check out their page atbetterpropaganda or RCRD LBL (definitely download "Now We Can See" from the album of said name and check out the video for the full experience of The Thermals and their stunning attractive unattractiveness). For more on krs, download the free sampler they put out a while back.
Who wants to go to a show?
Well if you do, I have a suggestion. Janelle Monae with Of Montreal at the Pageant on the 21st of this month, seriously. Yeah, seeing Of Montreal would be filled with indie fun and bizarrely named songs, but in this case the opener, Janelle Monae, could potentially be the main event. This chick took Barney's advice and suits up (except for her video Cold War-link where she is possibly in the buff) and rocks a hairstyle that looks like she has wrapped her hair on top of her head in an old-school microphone that resembles the ones that Elvis sang into. Combine all of that action with her skilled dance moves (she can do the moon walk forward in the video Many Moons) it is epic, and I can only imagine that seeing it live makes it even more awesome. Oh, and I almost forgot, her voice is a gorgeous alto and her lyrics are poignant, so there is no down facing side to this coin. Watch the videos she has out and you'll understand. And if she doesn't do it for you, go to the show for Of Montreal, they do bring the crazy fun.
Feel better? Eh, smile, kid. You'll get there. If you need extra help, check out Stereogum's free mixtape of the 40 best bands of 2010.