This content has been archived. It may no longer be relevant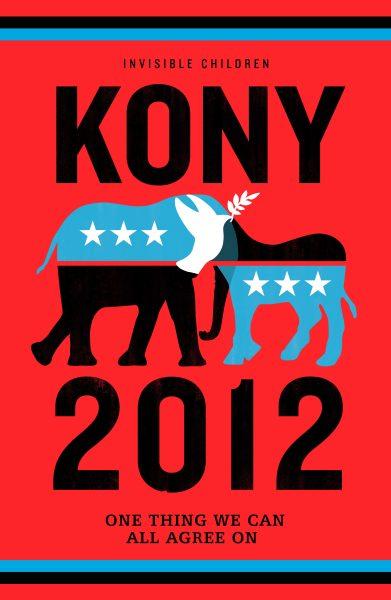 On April 20, many around the world will gather to raise awareness of the African warlord Joseph Kony, who is responsible for atrocities across central Africa. The non-profit organization, Invisible Children, wants to make Kony as well known as celebrities like George Clooney by plastering posters of his face around the world's major cities on that day. The rationale is that if Kony becomes a household name, more people will be interested in stopping him. Kony 2012, the campaign that Invisible Children is running, is a truly 21st century movement. Jason Russell's YouTube video, at the heart of the campaign, received 65 million hits in a matter of days. When Russell, co-founder of Invisible Children, posted his 30-minute-long feature explaining the campaign and asking for help from the public, he put his faith in the power of social media to further his purpose.
As the leader of the Lord's Resistance Army (LRA), Kony, has kidnapped young children for many years, trained them, and armed them to massacre people, including their own families. Kony feels these actions are justified. According to the BBC, "he claims he talks to God" and feels his army gets protection for his link to a higher power.
Kony, a former Roman Catholic altar boy, became the leader of the LRA in 1988 when the LRA's previous leader fled. According to the Seattle Times, Kony has "eclipsed his mentor, at least in terms of cruelty and sheer bizarreness." According to GQ Magazine, the acts Kony commits are inspired by Lakwena, aka "The Messiah," who claimed "the spirit of an Italian soldier called Lakwena had possessed her." The LRA's end goal is to "install a government in Uganda based on the Biblical Ten Commandments." Subsequently, they have committed abhorrent crimes for what they consider the greater good.
Kony's crimes have become a fixation for the International Criminal Court, who have indicted him and made it a priority to capture and bring him to justice. There have been attempts to arrest him, but, according to the BBC, any time Kony is interviewed he insists he is not the man many think he is. He says that the current government, led by President Yoweri Museveni, is responsible for the brutality of which he has been accused.
In his video, Russell, a filmmaker and an evangelical Christian, relies on help from his five-year-old son Gavin to represent how simple Russell believes the issue is. After asking Gavin some simple questions, Russell leads the viewer to conclude that what Kony has done is wrong. However, this use of simple logic is the main reason many have concerns about Kony 2012. Critics believe that it misinforms viewers. According to the New York Times, the video builds a "misrepresentation of the current state of play, including the fact that Mr. Kony has largely been defeated and is in hiding."
A military spokesman in Uganda, Colonel Felix Kulayige, explained to the New York Times that the Kony 2012 movement has "the right message but it's 15 years too late." Many individuals see the movement as well intentioned but feel that the damage is already done. Others, according to the New York Times, believe that Kony 2012 makes a "reduction of a complex situation to the story of a single 'bad guy' whose capture would magically restore harmony to a conflict-scarred region."
The crimes that Kony has committed are atrocious, but according to Fox News, critics of Kony 2012 argue that the LRA has reduced significantly and has moved from Uganda -– where it originated and committed the majority of its atrocities. This is partially true, as Kony's men have moved to the Democratic Republic of Congo and South Sudan where they are reportedly strengthening.
Others, like the New York Times' Noam Cohen, write that although "'Kony 2012' may be crude, simplistic and shallow … can it really be counterproductive if it prompts young people to ask why a well-known warlord with 30 years of atrocities to his name has not been caught and prosecuted?" There are those like Cohen who believe this movement is good for the current younger generation, as it is "arguing for the right to keep [the solution] simple." Cohen believes that the young people at the forefront of the movement  "might resist [a political and analytical] kind of nuanced, professional reasoning" which many critics are using.
Since Russell's campaign started, 100 U.S. soldiers have been sent to Uganda to train local forces and help them become better equipped to catch Kony. However, Kony has heard of the U.S.' intent to assist in his capture. Accordingly, Kony has changed his tactics to make this feat more difficult. Consequently, the capture of Kony may become more difficult to bring about. After the explosive popularity of Kony 2012, is the West treating the threat that Kony poses seriously enough? Is capture possible when it took many more forces to capture Osama Bin Laden after ten years? We all hope this 'day of action' on April 20 will effect positive change in a part of Africa that has seen much bloodshed in the past 20 years. It will be worth watching to see if the power of social networking can really aid in the capture of Kony.
Image courtesy of