First week is long gone, as is the excitement of being back at school with the friends we spent the entire summer missing. In its place there is the wrenching reality of tests, papers, and shifts at our respective jobs that are not as synonymous to study hall as we pretend they are (especially if it's a late night shift at the Pub). On a less depressing note, there is new music in need of some serious attention. Some albums and songs to consider the next time you're cruising Facebook in an attempt to dodge the collegiate expectations placed on us are as follows:
Artist – Ben Folds & Nick Hornby / Album – Lonely Avenue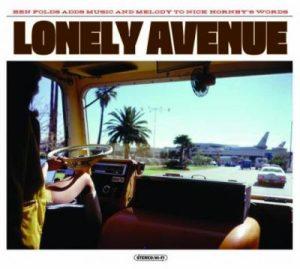 Yeah. That's right. Nick Hornby, the writer of several novels including High Fidelity – a music-saturated telling and retelling of the narrator's experience with women in comparison to his record collection – got together with Ben Folds, the ever-talented singer and piano-tickler (he seriously knows his way around the keys).  Once these two were in close proximity, they made an album with songs about not knowing people as well as you thought, a blues musician, and the Alaskan kid who got Palin's daughter preggers (it's called "Levi Johnston Blues," and it should be listened to immediately). The album came out very recently, so go forth and listen, because two writers of this caliber do not make an album everyday.
Artist – Cee Lo Green / Album – Lady Killers / Song – "F*** You"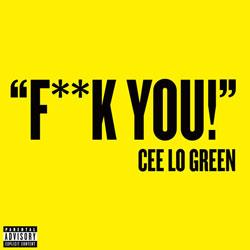 Do not be repelled by the title. Although the strategically placed asterisks may hold a certain degree of aggression, do not be fooled. Yes, this musician who is responsible for songs like "Crazy" from his time with Gnarls Barkley is not currently enthused about the termination of his relationship with a particular female, but can you blame him? After listening to his interpretation of her reason for ending it, I would also consider cursing in the general direction of her and her new boyfriend. However, this is not an angry song.  The Motownesque tune has a cheerful melody and encouraging backup singers who are oddly uplifting. It is difficult to resist the urge to shimmy in time to the tambourine or at least keep time through snapping or foot tapping. The good vibe instrumentation combined with the receptivity of this grave expletive adds a sense of humor to an otherwise sad and unfair state of affairs. So turn up the volume and use a different word while you sing along if you're not into the one he uses.
Artist – Chromeo / Album – Business Casual / Song – "I'm Not Contagious"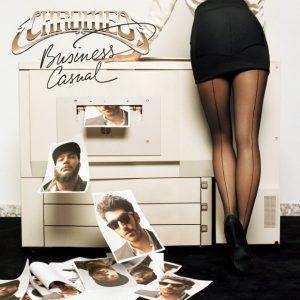 Ever since the Jewish/Arab combo Dave 1 and P-Thugg started making music, someone has been dancing. The lyrics in their songs are by no means deep or meant for a late night ponder of subtly. Instead they are merely something to chant as you two-step. For instance, the chorus of "Night by Night" (she says I'm [not romantic]/ I say she's [too dramatic]/ I tell her while we're at it we can work it night by night) is sung as a call and response between the two, which they have their audience sing at their shows. And that's the purpose of electrofunk—to make you want to dance. Chromeo has got it down, so check out this album as well as the ones before it, and if you really want a trip, look up the video of "Don't Turn the Lights Off."
Artist – Johnny & Jenny / Album – I'm Having Fun Now / Song – "Big Wave"
Former child star Jenny Lewis has a trail of musically inclined boyfriends, who include Blake Sennette, her co-founder Rilo Kiley, and Conor Oberst (he's the guy from Bright Eyes, 'nuff said). Her not-so-new-beau is a not-so-known singer/songwriter named Jonathan Rice, who she's been touring and collaborating with during her solo time with the Watson Twins and her 2008 album Acid Tongue. Unlike Lewis' past projects, this album appears unfocused with tracks that do not fit in the same album. Breezy summer songs are alongside jarring tracks of introspective and at times it seems inauthentic. I would suggest buying individual tracks over committing to buying the entire album.
Oh, and just in case you were under a rock last May, check out The Black Keys album Brothers and listen to it all the way through.