This content has been archived. It may no longer be relevant
The term "globalization" has been thrown around a lot in recent years, aiming to explain just how interconnected the world has become. It's more difficult than ever to distinguish "us" from "them" because economy, politics, and culture are no longer confined to location. Ironically, what many people have the hardest time understanding is that humans are constantly moving, too. Although people assimilate, they also retain and reflect their heritage. Such individuals can help teach their new communities that what is perceived to be "far over there" is, in fact much closer – often as close as the person next to you.
Many Principia students are examples of individuals who can help their community relate with this concept of globalization. Three of these students know that what many take for granted – such as safety, national identity or speaking English – aren't in the cards for everyone. Junior Thanda Kyaw, senior Sousha Wexler and junior Dubien Tshimanga are a reminder that what happens far away can hit close to home.
To many Principians, the religious violence between Buddhists and Muslims in Myanmar is yet another example of religious rivalry in the developing world. For Kyaw (pronounced "Jaw"), however, Burmese affairs strike a very personal chord. Kyaw's mother was a college student in Burma in 1988, when pro-democracy uprisings were launched. After finding herself hiding in a basement for three days after escaping a protest-planning meeting that was infiltrated by soldiers, Kyaw's mother decided to flee to the jungle and never look back.
Kyaw and her younger brothers were born in a jungle-based rebel camp for the All Burma Students Democratic Front (ABSDF), a resistance group against the military regime. They lived with their parents and other ABSDF members until Kyaw was four. Kyaw's mom was able to smuggle the family into Thailand, since Burmese citizens weren't allowed to leave the country. The family found shelter in two Thai refugee camps over a course of four years. Not all refugees get the chance to leave, but the family received financial aid from an uncle and left to the United States.
"Moving to America was really hard. All we knew were refugee camps, which is what was normal," Kyaw said. "I remember trying to learn English in third grade, with the help of my teacher who's like a grandmother to us. There was a class assignment where we had to bring a baby picture, but I didn't get that it had to be of us. I brought a picture of my brother and I remember people thought it was so funny, but it wasn't. Then in high school, I had to deal with it all at once: peer pressure, not having a dad [there], a country that was still new. All I wanted was to fit in; I wanted to speak English without an accent, have blonde hair and blue eyes. But now I worry less about things because I figure, what could be worse?"
Kyaw's mom is now a translator for refugees coming from Myanmar to the U.S. Through this community, culture is preserved and old pictures of the family are resurfaced. "People in the US just don't understand, but now I accept it, I just only hang out with people I know are genuine," Kyaw said. "Eventually I want to go back. Maybe I'll be a teacher, I don't know, but I do know that I want to help other Burmese have a future."
Wexler is another example of someone who wants to give back so others can have a chance like the one she was given. Her story starts in Russia, where she was born and raised until age eight with her older sister and younger brother. At that point, the three siblings shared their parents last name, Sorokina, which means "magpie" in English. Sousha, short for Kseniya, describes her and her siblings as wild. "We didn't know the word 'no' because with our parents there were no boundaries," she said.
The Sorokina children were taken from their parents, turned over to the government, and put in an orphanage when Wexler was five years old. Wexler and her brother were put into an orphanage, but because their sister was five years older, she was put into a different orphanage. The siblings lost touch with their older sister and eventually became the Wexlers when they were adopted and taken to America at ages seven and eight. "When we asked about our real parents, the orphanage told us and our adopted parents that they all died in a burning house."
Recently, Wexler has gotten in touch with her older sister, still living in Russia, and she was able to share more details of their story with Wexler. Their father had sunk deep into his alcoholism after their mother had passed away. At court, their father was accused of "abuse and neglect" and wouldn't claim his children from the orphanage. Wexler's older sister tried to claim her two younger siblings, "because our mother had died, and could never try to claim us," but was too young to do so. And so, the siblings were separated.
"Our [new] parents said we were crazy on the flight over, running around and stuff. We didn't know any English, and our parents only knew a few words in Russian, so we were enrolled into English classes as soon as we got there." Wexler said. "It was really scary, because we were old enough to know that this wasn't our family, and we were leaving our home. But even though we were Russian, we never really knew Russia, only the orphanage."
When Wexler arrived in the U.S., she and her brother were given other, more American, names because the judge who had authorized their citizenship told her parents it would be easier that way. Kseniya is still part of Wexler's identity but Raven, in accordance with her old last name (also the name of a bird), was chosen to become her legal American name for all documents.
"My brother and I were laughed at because of our really thick accents, so no one really wanted to be friends with us. And if that wasn't hard enough, my name was always made fun of. If I went by Raven, people would say they found me in a tree. If I went by Sousha, people couldn't say it right or they would call me sushi," she said.
Now that Wexler is older, the jokes have been replaced by stereotypes and misunderstandings. "When people pick up on my differences, they become curious and ask questions. If I don't give them the 'right' answer, they usually get defensive and say that I'm not a legitimate Russian, and that I'm American. They don't get that even though I was raised in the U.S., this isn't my home." Ethnicity, due to globalization, has become a more complex thing because people don't always identify themselves with just one group of people.
"I love my family here, and they love me more than anything, but I'm still curious about my roots," she said. Wexler still feels that she is playing catch-up with the English language, but still pushes to educate herself so she can help other children. "It sucks when people brush off these important issues, like it's not their problem. But I'm just grateful for having a different background, because it has given me a different outlook in life and it makes me want to help. I don't want people to feel sorry for me. I just want people to learn that not everyone has the same story."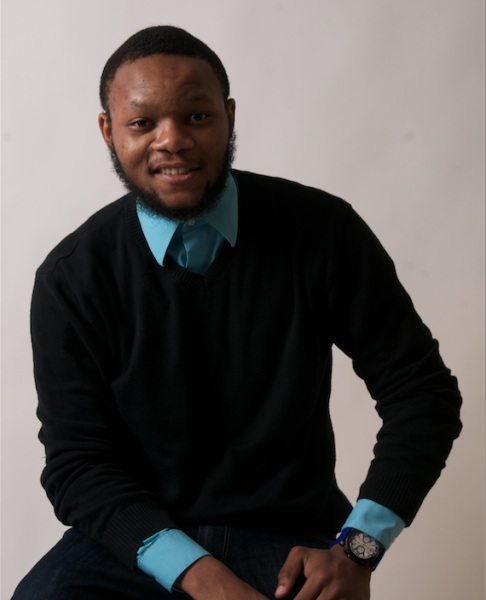 Tshimanga has also faced discrimination and misunderstanding in his life. He's from the Congo, a country that has faced many problems throughout its tumultuous history, especially while under the rule of the president at that time, Mobutu Sese Seko. In 1994, innumerable refugees fleeing the Rwandan genocide shook the whole region. A consequence of the influx of refugees was more competition due to the lack of resources and jobs.
Tshimanga moved to Gabon a year or so after his father, who had moved first to find a job and make enough money to bring the family over. Gabon is a French-speaking country on the west coast of Africa, and it has been considered peaceful for the majority of its history. However, for a young Congolese boy, the schoolyard could be unsettling. Tshimanga faced a lot of mockery for being from a different country. He came to that country to search for a better life. Pride has hurt many relationships across the world, and it was no less challenging in Gabon.
The U.S. government granted refugee status to Tshimanga's family, and they were resettled in Texas when he was 16 years old. "It was God's blessing, because not many refugees get to come with their families." he said. In high school, Tshimanga was put through an English as a Second Language (ESL) program to help him develop his literary skills. "It was hard because everything was in English; sometimes I even had to mime. Eventually, I learned enough to get by and to go to a community college." Once coming to Principia, Tshimanga felt more able to speak, read and write, though he says it's still challenging for him sometimes.
Coming into a whole new culture is not an easy process; there is a lot to learn and many skills to develop. "To understand a person who is from a different culture, you have to travel the world and see different cultures. If you stay in one place all your life, you can be compassionate but you can't really feel it, so I don't blame people who don't feel it," he said. You have to travel the world and spend a year or two with other cultures for them to come into your identity."
Tshimanga says he doesn't feel like he has a nationality, or "any ethnicity or race. My identity is just international." He says he doesn't want to be segregated into any groups, because he's "not American or African. I would love to go back to Congo, but I don't want to stay there. This is where God wanted me to come, and I've always dreamed of coming, but that doesn't mean I should forget my roots."
As these three stories illustrate, identity is multi-faceted and not limited to location.