This content has been archived. It may no longer be relevant
From January 15 through 19, the Principia College solar car team took its ninth car, Ra9, to the Abu Dhabi Solar Challenge (ADSC). During their stay, they were hosted by Abu Dhabi Men's College and competed with 15 other teams. Principia Solar Car finished the 1,200 kilometer race in 6th place and received the Quiet Achiever award, named after the first ever solar car built in 1982.
Team member and Principia graduate, Garrett Fielding, thought that there weren't many moments of intense difficulty during the race.  "Usually, we show up without a completed car, and we're there for a very lengthy period of time. The race is very long, and we have a lot more team members with us. So just logistically, normally our races are just more complex."
However, this time, they did have a completed car, the race was a bit shorter, and the team was smaller, which caused the event to happen very smoothly. Of course, how they got Ra9 to Abu Dhabi is a story in itself.
Ra, the team's original solar car, was finished in 1995. Twenty years later, the solar car team has travelled to numerous countries, including Australia, China, Taiwan, and Egypt. They have also received many awards, including the Sportsmanship award at the 2001 American Solar Challenge (ASC), the Safety award on multiple occasions, the Best Electrical Design award at the latest ASC in 2014, and, just recently, the Quiet Achiever award.
In order to compete, the solar car team must follow regulations set for each event. These regulations can require minor changes, but this year the team had to build Ra9 differently in order to meet the World Solar Challenge regulation that a car must have four wheels instead of three.
Team members Garrett Fielding and Kenneth Stack were faced with a difficult task when they realized they had to design and build the new car. Fielding says that normally there are students who remember part of the design process, but when Ra9 was being built, these students had already graduated. This was challenging because they had no one with experience to rely on—they had to figure it all out themselves.
In 2013, after the regulations for WSC came out, Fielding and Stack came to the realization that they had to start planning for their next car. Fielding explained, "Without anyone really saying, 'Here's what you do, here's how you do it,' we kind of just went, 'Alright, well, these are the rules. Let's try and make something.'"
Fielding and Stack started with the basics of 2-D sketches and designs. They then had to learn how to use the 3-D modeling program, NX, to come up with the 3-D design and run simulations. Through Skype chats to previous team members and hours of watching YouTube videos, Andy Burner and Justin Sinichko were able to come up with their design.
It takes an army to design and develop a solar car that follows all regulations and is "rayce" ready. Fielding and Stack are just two of the many students and staff it took to build Ra9 and compete in the ADSC. After hours of hard work and dedication to a common goal, Principia College was able to compete on equal footing against some of the top engineering schools in the world.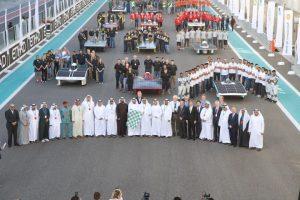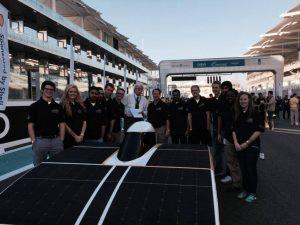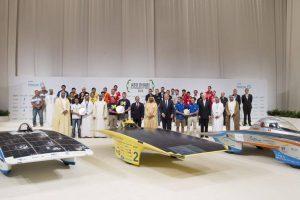 Image courtesy of John Broere