This content has been archived. It may no longer be relevant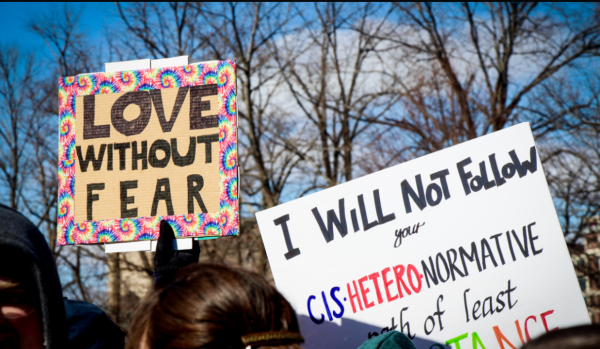 Gemma Ritchie
CS Movement at Prin Reporter
"Gone are the days of waiting for others to solve your problems for you – looking to big corporations, or governments to take on the most pressing global challenges," says Global Citizen's director Lizzie Edelman in an interview with the Washington Post.
Principia College sophomore Lauren Weiss is a good example of someone who uses her voice to promote positive change. Weiss became involved with Half-the-Sky after serving at the Oasis Women's Shelter in Alton, IL with Principia Chapter founder Nohemy Johnson. She says that the club is thinking about issues that she is concerned about. Through Half-the-Sky, Weiss is helping support events like "Take Back the Night," and the Caring Collective.
There is a myth that millennials are idle social media users who repost videos on conflict, poverty, or the environment instead of taking tangible steps to solve these issues. Edelman, however, says that this is not the case. According to the 2015 Millennial Impact survey, 84 percent of millennials made a charitable donation in the past year, and 70 percent volunteered for a cause.
Although Generation Y may not always participate in marches, protests, and rallies, the "Quiet generation" (as New York Times columnist Thomas Friedman labeled millennials) uses the readily available information online to make decisions on careers, consumerism, and investing that adhere to their social, political, and environmental ideals.
Over the past year, a group of students and faculty who call themselves the Caring Collective have begun to actively participate in traditional forms of activism to support social causes in and around the St. Louis area with the support of Half-the-Sky.
"I've taken part in three marches [in St. Louis] so far, and each has been an incredibly humbling and empowering experience," says sophomore Samantha Frank.
"I feel led to do this work at Love's impulse, to stand – literally, but also in thought – for what is just." Frank adds that she prayerfully prepares herself before each march centering her thought, "around my understanding of Harmony's allness and government."
But there is more to Frank's protest. "When mortal mind presents itself as divided and chaotic, there is something so beautiful about standing together with members of your community to support one another, especially those who are marginalized in society," she says.
One of the biggest issues that millennials are concerned about is the issue of marginalization. According to AllState, the millennial generation sparked movements such as #BlackLivesMatter, #LoveWins, #YesAllWomen, and #Fightfor16 which deal with race, sexual orientation, gender, and income equality.
Principia College's Director of Global Studies, Dr. Sally Steindorf, has had her share of praying and actively working against marginalization. Steindorf's activism focuses on, "helping students to break down barriers of the perceived 'other,'" she says.
She achieves this by placing students outside of their comfort zone. She helps arrange abroads to India and New Zealand, and often takes her classes on day trips. She has led many trips to St. Louis where her students can visit religious sites like Mosques, Hindu temples, and sikh gurdwara, or interact with refugees and immigrants such as at the International Institute.
Steindorf says that we need to, "acknowledge that good is happening at the same time in relation to these issues." She gives the example of a caucasian American who protected an engineer of Indian descent from a gunman in a Kansas bar.
Many on campus are ready to change the world through social activism, which is a large part of what it means to be a Principia College student. Social activism is integral to majors such as Sociology, Global Studies, Sustainability, and to student clubs such as the Black Student Union, Half the Sky to the Community Service and Sustainability clubs.
Half-the-Sky is based on the book of the same name and focuses on issues ranging from women's rights to the LGBTQ+ community. Weiss is one of many Principia students intent on making a change.
Since the chapter began at the college in 2013, there has been an annual "Take Back the Night" event each semester to address issues of sexual abuse and violence. However, Principia students are not just focused on issues on campus.
"Ultimately, it is society's thought that needs to be moved to love more unconditionally," says Frank.
Image courtesy of Barrett Anderson