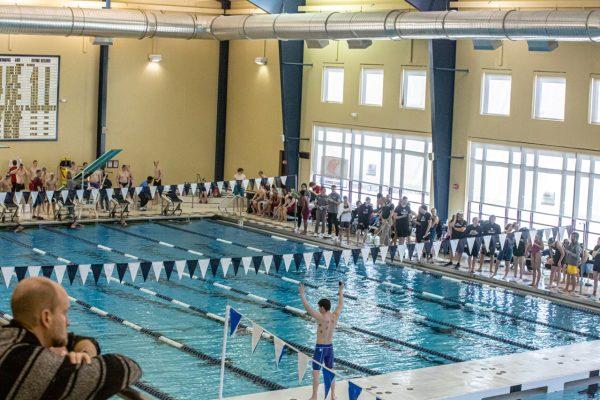 The Principia College men's and women's swim teams closed their seasons on a high note last week at the Liberal Arts Championships.
The meet was hosted here on campus at the Crafton pool. Principia was one of six participating schools, a roster that included Minnesota Morris, Illinois Tech, Williams Baptist, Asbury, and St. Ambrose Colleges. All participating colleges were, of course, Liberal Arts Colleges.
On a team basis, the Principia Men took fifth (of only five in the men's division) with one point, while the women placed fifth of six with one-hundred-forty-three points. Saint Ambrose College men and women took home the team trophies.
Individually, countless personal records were broken, at least one for every member of both Principia teams. In a meet like this one, seeing that progressive improvement in the swimmers' times from the beginning of the year to the end, is something that makes all the hard work, soreness, and chlorine-cleansing showers worth it.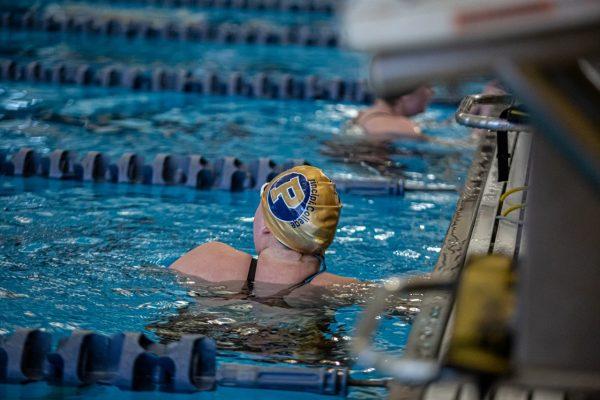 Senior, Camille Abadie of Principia took home a fifth-place medal in the Women's 100-yard backstroke with a 1:02.51 as well as fifth in the 200-yard backstroke with a 2:13.54.
The Principia Swim team was a visually and openly tight-knit group that was always on the pool deck screaming encouragement to their teammates. Despite their position in the team rankings, and their only taking home two medals, the team was overjoyed to celebrate whatever small victories they had.
Evidence of the group's camaraderie was everywhere around the facility. Even at the championship meet, the balloons, posters, and streamers to commemorated the team's two seniors, Heather Savoye and the aforementioned, Camille Abadie, both of which swam their final collegiate races at the meet.
Additionally, motivational quotes, both of Christian Science nature and not, spread around the pool. The team exemplified qualities of teamwork, even in a fundamentally individual sport.
Coach Carl Erickson now looks ahead to next season in the player development and recruitment stages of the year.