This content has been archived. It may no longer be relevant
The Principia College Sustainability Center is busy, to say the least. Their commitments include a kick-off for the Sustainability Minor, work on their upcoming website, weekly meetings, a movie series, upcoming speakers, and a gazebo project.
Every Monday at 1:20 p.m. inroom 207 of the Science Center, the Sustainability Center holds a meeting for anyone in the community interested in topics relating to sustainability.  Attendees discuss issues relating to sustainability and work to find solutions. It is an open forum and anyone in the college community is welcome to share.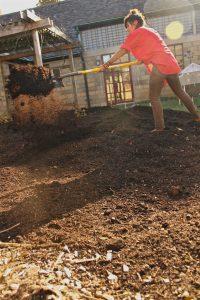 The purpose of these meetings is to raise awareness about issues pertaining to sustainability, to promote sustainable practices, and to "green" the campus. The people involved work in different directions on the issues they care about most. In talking with Amelia Heron, a student involved with sustainability efforts on campus she said, "there is always the possibility of starting a campaign you feel passionate about. What inspires you inspires others as a result." Director of the Sustainability Center Steve Ward said, "Anyone who wants to get involved can, some people come all the time, some only occasionally."
Currently there is a team looking at the possibility of installing a wind turbine on campus. This is a study in progress. There is also an interest in solar power as a possible renewable energy source on campus. The Sustainability Center is planning on hosting a talk about solar energy systems – how it works, how the system can be configured to maximize its output, how much it costs and how to install it.  Thomas Edison said in a 1931 conversation with Henry Ford: "I'd put my money on the sun and solar energy.  What a source of power!  I hope we don't have to wait until oil and coal run out before we tackle that."
This semester also marks the beginning of the sustainability minor. This minor includes courses from across several of Principia's disciplines. On Friday, November 4th at dinnertime in the scramble room, the Sustainability Center will hold a kick-off event to celebrate the new minor. Courses from the minor include an interdisciplinary introductory course, a 400-level interdisciplinary project course and four electives – one from ethics, religion, culture, and Human Behavior, one from economics and policy, one from production systems and the built environment, and one from natural resources and environmental stewardship. There is also a community service component.
This sustainability minor kick-off event will include a sustainable meal using locally grown foods. This is the first time that a completely sustainable meal will be available to everyone on campus. At the event faculty from different departments will be available to talk about the courses included in this minor.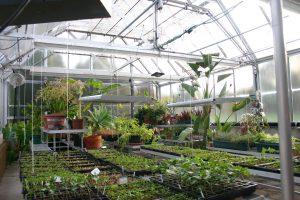 Another project the Sustainability Center is involved with is helping students who are working on the growing of sustainable food on campus. This student initiated garden project aims to serve a growing percentage of local, organic, and sustainable food to Dining Services. The Principia Community Permaculture Garden, or PCPG (for short) will implement Permaculture practices in the community garden. Permaculture, or permanent agriculture, is a design science rooted in the observation of nature. It's a solution-oriented way of thinking or gardening that includes principles of stability, diversity, and resilience found in natural systems. In the case of the PCPG, these principles will be incorporated into the garden located behind the Old Watson Science Center.
In preparation for the Permaculture process to work, the ground will be prepared in the fall by applying compostable materials, and will continue to compost over the winter. This process will increase the future productivity of the garden.
The Sustainability Center is also hosting a documentary series. Every few weeks they will try and show a documentary film. Ward said, "We show documentaries on topics the Sustainability Center feels are really relevant and things we think the campus can appreciate."  Our goal is to raise awareness on issues of critical importance to all of us.
The center currently has many projects in the works, including lining up speakers to come to Principia and developing a website expected to launch sometime this winter. The Center has also talkedbriefly with the architects who are planning the design of the new Core Academic Building (CAB) and hopes to support this effort more as the process continues.  This new CAB is a great opportunity for the Principia community to incorporate sustainable practices that can be an example for years to come.
There is a group that meets every month who is working on a plan to purchase all of Principia's paper goods with some recycled content. This includes copy paper, envelopes, business cards, and letterhead.
The sustainability center is currently building and designing a gazebo for the athletic department. The gazebo is designed from wood that has been sustainability harvested from timber on the Principia campus. The wood has been milled and stacked and is now drying. The center hopes that the gazebo will go up in the spring. It will be 16 feet tall and 20 feet in diameter, made from red and white oak.
The Sustainability Center is working hard to fulfill its purpose of promoting and coordinating campus greening efforts and inspiring faculty, staff, and students to get involved with sustainable practices. Ward said, "A lot of what we need to do is build awareness of issues, bring up solutions, and be more creative."
Heron said, "I think sustainability is about community and about working together to create a solution rather than choosing sides or arguing over details. It's much more than turning off the lights or taking shorter showers. It's a gradual realization that we are living our daily lives on a "pale blue dot," and on this planet we are part of a greater interdependent community. We may sometimes feel that the world is far too complex for our individual action. We may feel that knowing less is happiness, is peace, is freedom from environmental and social catastrophes around the world. Yet sustainability isn't just a word or an idealistic theory. It is a word (a little too overused perhaps) that empowers individuals through action. So maybe we can't all drive electric cars or power our laptops by the sun, but at least we have the power of changing our behaviors by reevaluating our beliefs and values. In a very real sense, true sustainability can only come from individuals themselves and it extends far deeper than society's trends."