This content has been archived. It may no longer be relevant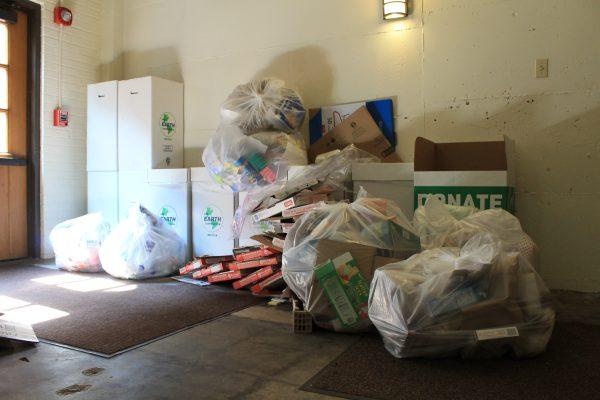 The last issue of the Pilot debated the politics of sustainability in the United States, begging the question of how Principia itself is doing regarding its own efforts. In truth, it ranks very high for its sustainability practices.
Upon reading a report assembled by a sustainability class last year, it becomes clear there are many areas of excellence at Principia, but there are also areas in which the College and its residents have room for improvement.
Recently, the facilities department has been investing in energy efficient appliances and technology. They have been moving more and more toward a "zero carbon" principle, which is the cutting down of carbon emissions to zero. For example, new boilers were purchased a couple of years ago that use 25 percent of the natural gas used by the previous ones. Also, facilities invested in a technology that enables the heating and cooling systems to run at lower than 100 percent as often as possible.
About five years ago, facilities started solely purchasing appliances, including computers, that are Energy Star-certified by the Environmental Protection Agency. All items purchased from Sysco are also purchased with an Energy Star certification. Additionally, the facilities department uses three electric vehicles that each save $1,050 on gas per year.
One of the main reasons Principia is able to be carbon-negative is that the College owns 2,000 acres of native oak-hickory trees, which sequesters enough carbon to allow carbon negativity. Lulu Mosman, a recent alumna, studied the carbon emissions and the forest's effect on Principia's carbon rating. It was Mosman who reported that Principia is now carbon-negative.
In this report, Principia Sustainability Center director Karen Eckert said, "According to Trey McCartt, every operational decision is based on sustainability objectives."
When students drop off trays, the dish room workers separate out the recyclable materials from the trash and the food. The food and compostable material is rinsed off into a closed system of running water which chops up the food, squeezes out the water, and returns the water to where the trays are coming in. Dining services recycles all their materials through Blue Skies Recycling, and uses 'Earth-friendly soaps' from Apex. Apex uses 95% less packaging material than the normal dish brand, and uses non-caustic chemistry in the manufacture of its products."
Still, although this means that Principia is more sustainable than other colleges, there are still carbon emissions, meaning there is room for improvement. Principia students, houses and academic buildings waste energy by leaving computers on all night. Hallway lights, mandated by Illinois state law, have to remain on in dorms. Shower usage and toilet water consumption need to be lessened. Showers take an incredible amount of energy, because the need is two-fold. Water needs to be both heated and cleaned. The installation of efficient toilets would also be beneficial as they use as little as 1.28 gallons per use, which can save up to 24,665 gallons per toilet every year.
This is not to say that the Principia community is not attempting to solve its sustainability problems. There is a conscious effort to be more sustainable, based on a recognition that there is a real problem of using the world's resources too fast.