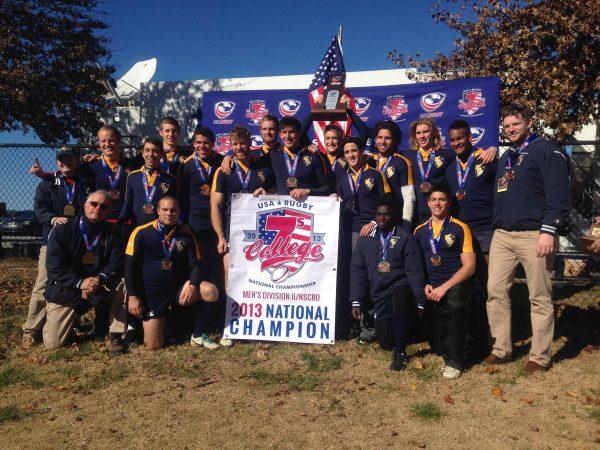 RUGBY
Principia's rugby team, the Thunder Chickens, traveled to Greensboro, North Carolina the weekend of November 23-24 to compete in the DII 7's National Championships.
They played a total of five games culminating in a National Championship title.
Here are the game breakdowns:
Game 1: Emory University, win 47-5
Game 2: University of Louisiana at Laffyette, win 38-12
Game 3: James Madison University, lose 10-12
Game 4: Sonoma State University, win 19-5
Game 5: University of Wisconsin-Stout, win 27-12
Congratulations to all the players and coaches.
CROSS COUNTRY
On the cross country trails, senior Wylie Mangelsdorf competed in the DIII National Championship meet. At regionals Mangelsdorf placed second, just seven seconds behind the first place runner.
There were just under 300 runners in the nationals race, and Mangelsdorf finished fifth with a time of 24:47:1. He beat his time from last year and became an All-American for the second year in a row.
Way to go Wylie!