By Liam Anderson
The last semester of college is supposed to be one of the best times of your life, spending time with friends, reminiscing, and creating those last precious memories together. Principia seniors watched the final half of their senior year disappear right before their eyes after campus closed because of fears surrounding COVID-19.
Principia College has been closed for two months now and at this point, most people have been able to adjust to remote classes – and school goes on. But for seniors, the special plans meant for the last two months of school are long forgotten.
The day – March 12 – that seniors sat together in the auditorium for the town hall announcing closure seems distant, and the last time they felt genuine social interaction feels like years ago. Many seniors thought at the time it was just temporary and there was not reason to abandon hope.
Glynnis Harley's friends echoed that same feeling, telling her they'd all be coming back in a few weeks. But, she says, this all changed when the administration announced that the campus would be closed for the remainder of the year. "[It] obliterated all of the fun of senior spring," says Harley speaking for many Principia seniors –as well as those at other colleges across the country.
The Pilot spoke to several seniors about what it means to be robbed of their last memories together before stepping past graduation. These seniors also offered some commiserative advice to their fellow seniors.
Yenum Egwuenu was sad at first, but that turned to disbelief with the whole situation. He has remained on campus and has done his best to create new memories despite his friends not being around and feeling very secluded.
The new things that he is doing, Egwenu says, have enable him to find calm within the storm. He spends time "sitting and listening to podcasts, reading, or spontaneously" doing something that he finds interesting, he says. He has been listening to podcasts by Joe Rogan and Duncan Trussell which he feels are philosophical and put him in a contemplative mood. He has also enjoyed being able to explore the woods and take self-portraits which he feels have made things very peaceful and calming.
"You're not the only one going through what you're going through. Find solace in this," he advises other seniors. "Reset your mind: How can you adapt to this situation? What's the next step? Don't get too comfortable."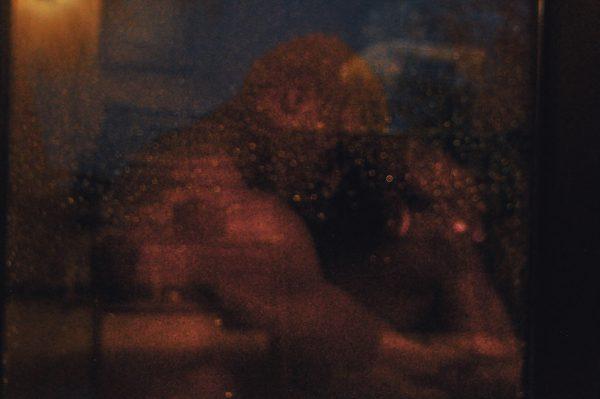 Harley sensed that school would close because her other friends' schools had closed. Yet she held out hope that she would be able to come back in a few weeks. Ultimately, she understood that the campus closure needed to happen and there was nothing that she could do. She is now back home in Barrington, Illinois. She misses her friends the most and the motivation they gave her to get her schoolwork done in order to spend time with them. She has adjusted well and has come up with new activities to do.
Harley fills time with "crafts, cookies, family dinners, really long walks" and "FaceTiming people nonstop." She has been mailing cookies to friends and creating ways to have social interactions despite being stuck at home.
Her advice to other seniors echoes Egwenu's: "We're all just in the same boat, and there is nothing we can do to change the circumstance and that there have been worst things that have happened in the past. Don't give up! Thank your professors."
Katie Lovegren was shocked and in a state of optimistic denial, believing that Principians would be coming back to campus in April. After she started packing up, reality sunk in and she felt sad about what happened. She has adjusted OK to quarantine life in Long Beach, California but still misses her friends the most.
"I've gone to the beach, I've been going alone, I'm glad I have the opportunity to go, I've also been able to connect with old friends," says Katie. She is also glad that she has one last opportunity to be at home and spend time with her family.
Her words to other seniors: "We're all in this together and although we had a large portion of our senior taken away from us, I can't wait to come back and reunite with you all in October [at the 2020 graduation]."
After finding out that his senior season of tennis was canceled and that he would also be packing up his belongings and heading home, Greg Sovie Jr. says he was heartbroken. Sovie misses hanging out with his friends the most, he says, because his parents just aren't as much fun. He has had a hard time adjusting to quarantine life at home in North Carolina because he misses his sense of independence and freedom at school.
"I've been applying to a lot of jobs. I've taken a week here or there to visit my brothers which helps to break up the stagnant routine that I have at home," Sovie says about his homebound activities. He has been doing his best to stay busy despite the circumstances and enjoy time with his brothers.
Sovie's thoughts for other seniors: "The biggest thing is to just stay positive. We're going through a hard time. Our senior class of 2020 will be remembered forever for the things we're going through. We'll come out bigger and better as we overcome this challenge and grow from it."
JC Vogt felt surprised about the whole situation and felt that what was happening felt really quite odd. He spent some time on campus doing work on his capstone before heading back home to Cincinnati, Ohio. "All the little things, waking up and having coffee with friends, walking between classes, hikes to the bluffs, the small in-between moments," says JC, are the things that he misses the most. He has been staying busy with homework but has started to read in the morning and on occasion, birdwatched.
"Keep chugging," he advises. "I've seen a lot of things that have said this is time to develop a new skill or complete projects. If this isn't happening, it's valid and OK, too. Still, catching up and settling down and learning to breathe is important too. Processing stuff like this takes a lot of work and a lot of courage."
Senior spring hasn't been the way that we envisioned it to be, but there is still a lot of joy to be spread and memories that are being made. COVID-19 presents a unique – and scary – situation, but the class of 2020 is unique, resilient, and able to overcome this challenge.
•Featured image at top courtesy of Principia College.
Image courtesy of Copyright 2020. All rights reserved.