This content has been archived. It may no longer be relevant
Student Government's "Choose Love" campaign
Mackenzie Talcott, Student Government Reporter
Principia College Student Government issued a campus-wide call to action last month: Choose Love. Student Government has been searching for a way to state their position on topical issues prevalent to the student body. Some of these issues include the recent election, the LGBTQ policy change, and simply opposing viewpoints across Principia.
The idea for this campaign developed from Student Government's discussions about what has been going on at Principia regarding disagreement, safety, and comfort with the views of others. "The origin of the Choose Love campaign came about at a time when there was a lot of disagreement about many things happening on campus," says student body Vice President Robby Butler.
Student Government wanted to send a message of love to the campus. Their mission was to confirm that "Student Government believes all individuals have a right to being treated equally and without discrimination regardless of sexual orientation, race, gender, ethnicity, occupation, age, and political affiliation," as stated on the Choose Love campaign flyers around campus.
"The overarching theme of it is to choose love over personal or political opinion," senior Aleigha Russell says. "It can be interpreted as Christian Science or not, but it's basically just choosing love and choosing acceptance."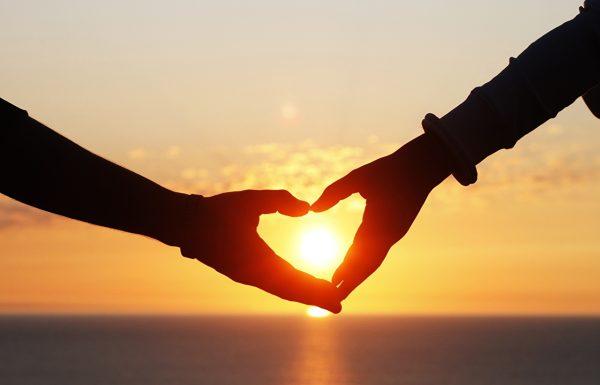 To promote the campaign, Student Government worked to pass out blue wristbands with the words "Choose Love" on them. These wristbands are meant to serve as a daily reminder that there is a choice to be made in any situation or disagreement.
"I think it's a good initiative," says senior Meredith Hamilton. Butler reports that Student Government ran out of bracelets by the third day.
When it comes to the longevity of the campaign and its lasting effect on campus, Russell says, "I think it could have been even louder, but overall the campus seems to have accepted Student Government's call to action to Choose Love."
"I'm just loving people regardless. I think right now there are a lot of people on campus with conflicting political opinions, so I'm just trying, personally, to look above that and love them for who they are."
Senior Meredith Hamilton says, "To me it's really important to be aware of yourself and the world you operate in. I just try to be kind to everyone and express love to everyone I come in contact with."
In junior Zoë Mahler's opinion, "The whole concept of love is a universal force for good and happiness and to choose love is just to choose happiness and to choose acceptance."
Image courtesy of