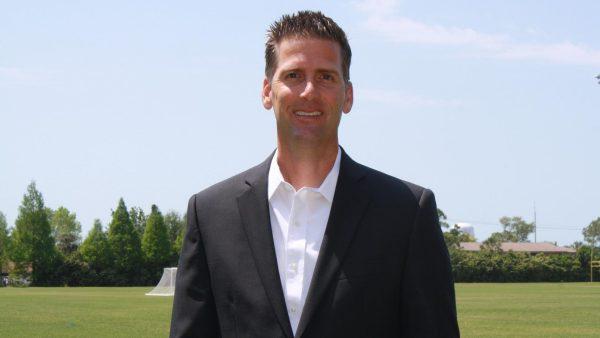 Heather Fairbanks
Principia Athletics
The Principia College Athletics Department announces the hire of Pete Paciorek as Director of Athletics, effective May 1. Paciorek brings extensive experience in leadership roles—as a coach, founder and CEO of a character-development program, and consultant for high-performance sport development. He served as Assistant Athletic Director and Head Baseball Coach at Principia College from 2006–2011. Paciorek's outstanding individual athletic record and exceptional ability to train student-athletes will take Principia's athletics program to new heights.
While previously at Principia, Paciorek boosted the baseball team's performance and mentored both student-athletes and other coaches. Paciorek then worked at IMG Academies, a leading sports training facility in Brandenton, Florida, where he served as Head Baseball Instructor and Camp Director, overseeing 40+ coaches and facilitating several different programs.
Paciorek's love of character development led him to establish Character Loves Company Inc. in 2016, an organization devoted to making meaningful connections with student-athletes and coaches in order to promote and develop character-building opportunities. Also in 2016, Paciorek published Character Loves Company–Defining the Teachable Moments in Sports: A Guidebook to Character Literacy Development.
Paciorek played professional baseball for nine years in MLB organizations, including time with the Los Angeles Dodgers organization. He played for the California League and Southern League Championship teams as well as for the San Diego Padres organization.
"There's a rich history of athletic success at Principia College, and I am honored by this leadership opportunity," Paciorek says. "I look forward to working with the coaches, student-athletes, faculty, staff, and administration to continue to promote excellence in the classroom, in athletics, as well as in the community. I also want to express gratitude for all that Dr. Lee Ellis has done as the Athletics Director over the past decade, as well as for Brian Gavaletz, who has graciously served as Interim Athletics Director over the past four months.
"We are delighted to welcome Paciorek back to campus, and look forward to working together to enhance our student-athletes' experience," said Dr. Joseph Ritter, Provost.
Paciorek will be accompanied by his wife, Sara, and their three young children.
Image courtesy of Pete Paciorek