This content has been archived. It may no longer be relevant
This is a personal essay. The Pilot welcomes letters to the editor, personal essays, and opinion articles from the whole community. Please submit to pilot@principia.edu.
By Danielle Lomascolo
Did you know that Starbucks is considered an essential business? Driving to Starbucks for my almost-daily coffee outing, I start to see traffic slow. My coffee-runs for the past month have been a breeze until today. I don't understand what's happening. I am backed up further than I have ever been at the only light on my way to coffee. Traffic? The last time I saw traffic was on my trip abroad to India and Nepal in February and March. Through the traffic and almost to my destination for a $5-drink of delight at a Starbucks in Loganville, Georgia I see about 20 cars at Chili's. I look even closer and see that people are inside. Chili's is OPEN?! I text my mom.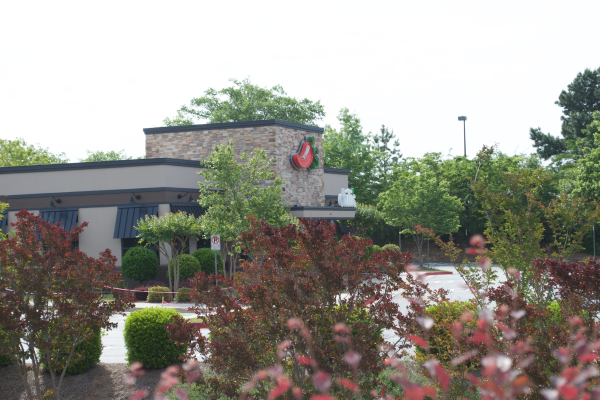 She mentions to me that Georgia Gov. Brian Kemp is continuing to open more businesses. Why did I not know this information? Because my strategy was to ignore the news until something that was truly new came about. Probably not what the school paper wants to hear, but I digress. The previous weekend Kemp had allowed salons, barber shops, gyms and bowling alleys to open. This weekend he continues to allow more businesses to open.
The state of Georgia, and specifically the governor, is facing scrutiny due to the rate at which it is opening back up. But there are many more components to the pandemic than just health. The other conversation that is just as important is about jobs. According to the Atlanta Business Chronicle, "More than 1.3 million Georgia workers have filed initial unemployment claims since the middle of March as the COVID-19 pandemic shuttered many of the state's businesses."
My parents have been living in Georgia for almost a year, and every time I visit, the development seems unending. A major contributing factor to the development has to be the job market that is continuously growing. "This was a very positive year for the state," said Mark Butler, the state's labor commissioner, to The Atlanta Journal Constitution. "We saw over-the-year growth in almost every [metro area]."
Butler was referencing the Georgia's stellar past year of job growth. Georgia business as a whole has done exceptionally well bringing and creating jobs for a while now, and the pandemic certainly has slowed that down significantly. Certainly, remaining open comes with a cost, because the pandemic is far from over, especially here in Georgia. Conversely, remaining stagnant also comes at a cost—to people's overall livelihoods.
So far no one can agree on the absolute best method and solution for our current circumstances. Some countries have exercised full-blown lockdowns and others, like Sweden, have aimed for "business as usual."
"The problem with lockdowns is that "you tire the system out," said Sweden's chief epidemiologist in an article from National Review.
Only time will tell if Kemp is right or wrong to open the state so quickly and if he has taken proper action to do so.
I grab my coffee and text my friend saying, "Yeah, it feels like the world is alive again but not in an environmentally friendly way."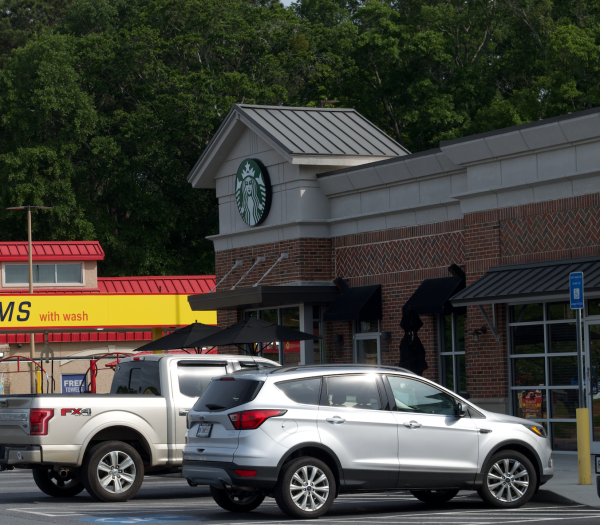 This whole situation has taught all of us a lot, and perhaps the biggest lesson is that the grass is always greener. To open or not to open? To grab coffee for your taste buds or save money?
The crazy thing is that not enough philosophy classes and Decision and Dilemma sessions will help us to figure this all out, because there are no rules, solid facts or solutions.
So here we all are in the gray and all we can do is make the best of it through memes, TikTok videos, the new Netflix hit "Outer Banks" and the brain-frying world of Instagram. Nevertheless, if you are reading this you are either a Principian or you know what Principia stands for.
"As the sowing the reaping." If we take this to heart, we can all make it through this and be content with living in the gray, because we know that the effort and love we put in during different situations will always come out on the side of good.
•Featured photo by Danielle Lomascolo.