JD Daugherty, previously Resident Counselor of Lowrey House has changed up the pace and moved to Buck.  He made the move with Rackham West to Lowrey 11 years before.  He felt very close with the house and all the guys, the move bringing them all together.  He says it has been a nice change of pace though, after 14 years with the wild Lowrey guys, to move to Buck now. The Lowrey guys concur that the move has been good for everyone; "Forest has been a breath of fresh air," said Dana Gaubatz, president of Lowrey House.  Warren Curkendall, president of Buck house, says that "JD has brought a youthful energy to the house."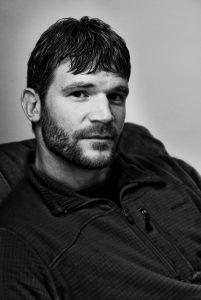 The school knew from the beginning of last year that they would need a new RC for Buck when the old RC, Gary Sprauge, had to leave-in the middle of the year, says Josh Sprauge.  For winter and spring quarters they had Eli Reynolds and Brandon Frank as temporary RCs while they interviewed candidates for the job.  The school put out the word to all the other house RC's to see if anyone had an interest in switching houses.  JD then expressed a desire to move.  He had an interview with the gentlemen of Buck and got the job.  That left Lowrey without an RC, though.  The temporary RC Principia asked to stand in was Forrest Wilder, who had been an RC for Prin before on the Peru abroad.
Buck has been the house of gentlemen since soldiers began living there after returning from WWII.  "I'm glad that Principia can accommodate both types of guys."  says Daugherty.  Lowrey has the "strong sense of brotherhood and enthusiasm", whereas Buck is "a quieter brotherhood of gentlemen." He says that he lived both lifestyles when he was in college; The wild fast paced lifestyle of Lowrey in the first half, and the quieter Buck style in his later years.  He says that this is something all guys go through.