This content has been archived. It may no longer be relevant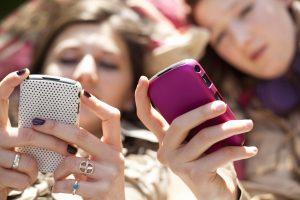 Hanging out," "hooking up," "just friends" or "a thing": all are phrases that attempt to define a relationship. These terms, along with countless others, carry many different meanings, yet all comprise the complicated dating vernacular of this period of the 21st century.
Earlier this year, the New York Times published an article exploring the idea that millennials have reached "The End of Courtship." Pew Research describes individuals born after 1980 as "millennials," also known as the "Me Generation." According to History.com, baby boomers – individuals born from 1946 to 1964 – the art of dating has been replaced with LCD screens and a complex labyrinth of rules, clues and the confused.
Technology has become an obvious scapegoat in the overturning of traditional dating customs. Millennials' so-called self-absorbed attitudes are another commonly cited cause. Blame both, but the questions that remain unsolved are:  "What are the rules, and why are we following them?"
There are unwritten parameters set for texting, Snapchatting, Instagramming, tweeting, Facebooking and more, which yield details about potential relationships all before human contact is initiated.
Time magazine says that "millennials are interacting all day but almost entirely through a screen." It is standard to see two people sitting at a dinner table texting on their phones. A theory behind this behavior espoused by the Washington Post is "anxiety that an exciting or interesting event may be happening elsewhere, often aroused by posts seen on a social media website."
This is the definition for the term FOMO, or "fear of missing out," which was added to the Oxford English Dictionary this past summer, along with "selfie" and "twerk."
Are millennials connected or distant? Some consider themselves to be more in a relationship with their cellphone than with their significant other.
Millennials send and receive an average of 88 texts per day, and 70 percent check their cellphones every hour. Phantom vibration syndrome is an audio illusion.
Perhaps the newest and most popular social media app is Tinder, an app that compiles your top five Facebook photos. Then, according to its description in the App Store, it "finds out who likes you nearby and connects you with them if you're also interested. It's the new way to meet people around you."
"The way Tinder works is the way people tell us they see the world," said Sean Rad, the 27-year-old CEO of the company, in a recent Businessweek article. "They walk around, they see girls, and they say in their heads, 'Yes, no, yes, no.'"
The basic steps to beginning a millennial relationship start with Facebook searching and messaging, then following his or her Instagram, which leads to texting. Then comes Snapchatting, followed by the ultimate "Facebook official" level.
The New York Times said in its "End of Courtship" article that "There's another reason Web-enabled singles are rendering traditional dates obsolete. If the purpose of the first date was to learn about someone's background, education, politics and cultural tastes, Google and Facebook have taken care of that." Perhaps traditional dates are a thing of the past.