By Marc Trinidad
When Blair Smith retired from his career of working with students at the Principia Upper School and College, his legacy of service did not stop when he settled down in the village of Elsah, Illinois. In fact, Smith started a business just outside of the college campus that faithfully serves the Principia community and beyond. 

Smith owns and runs the Elsah General Store, a small convenience store that has enriched the local community since 2014 by offering unique, high-quality products inside an atmosphere that invokes nostalgia for vintage corner shops. The store attracts many Elsah residents, including Principia students, and even grabs the attention of those in the greater Alton and St. Louis areas. Smith, a Principia graduate, is now in the process of figuring out "how this store…stays open forever."

While the Elsah General Store has a distinct "old-timey" feel, Smith only started the business five years ago. After buying a home in Elsah, Smith decided to put the back half of his house to "some good use." This decision sparked the creation of the iconic little shop that has sat in the middle of Elsah ever since. The building itself, which dates back to 1877, used to be a saloon; Smith even kept the original wooden bar tops from this era. According to Smith, "business has been good" since the store's initial opening.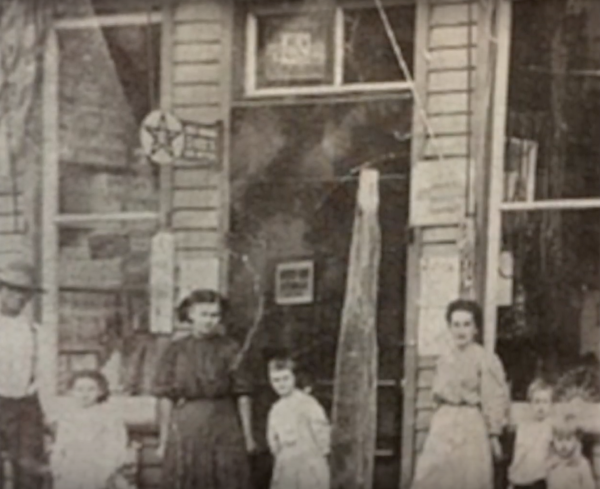 "Our philosophy with a historic home or any kind of historic property is you do your best not to change history," Smith said. "This is the way [it was], so we left it. It kind of feels good…to be working in the midst of history."

One downside of the area is that the occasional large floods from the Mississippi River stop the flow of customers coming to the store, hurting the tourist market. When Great River Road is not blocked, Smith enjoys meeting new customers from all over and maintains the store as a charming place for the community to socialize. 

"We wanted to first serve the community, but also have a lot of fun things that would make this a destination for people that live in the larger area," Smith said. "That was the original theory, and it's…worked out according to plan."

Smith's dedication to pleasing the community is shown in the high-quality products he sells, from fresh-baked goods and old-fashioned soda for the visitors, to meat from a market in St. Louis, to locally raised milk and eggs.

"It has a neighborhood feeling… There's a coziness about it," said Donna DeWeese, a board member of the Historic Elsah Foundation. "It would be lonely without the general store here, because I think everybody likes to go and see neighbors, and it's an important part of Elsah," said DeWeese.

Smith's general store is open every day of the week except for Mondays and Tuesdays. It can be found in the heart of Elsah at 22 LaSalle St.