This winter break, 17 Principia students embarked on a journey to the largely uninhabited Caribbean islands of Dominica. Dr. Scott Eckert, Dr. Chrissy McAllister, and resident counselor Nicole VanHoose led the students. From computer science majors to history majors, this was certainly a varied group. Senior biology major Kelly Adams spoke of the diversity of the abroad group, saying that it "was really fun to get to know people outside of my major. I loved being able to explain biological processes and to point out biological aspects."
After departing from the United States, the students arrived on the French island of Martinique, where they were able to visit Saint-Pierre, a city that was decimated by a volcano in 1902. Following their stay on Martinique, the students took a ferry to the island of Dominica, where they stayed at the Archbold Research Center. Following an intensive, three-day journey to the island, the students were excited to finally arrive at their destination. If you're wondering where Dominica is, you are not alone. Many of the students on the abroad didn't know where the islands were before they traveled there, including sophomore Anh Vu, who said she had "never heard of Dominica" before the abroad.
Dominica is known for its ecotourism; it proudly calls itself "The Nature Island." When asked whether the island deserves this name, Vu said, "I totally agree that they have kept their status as the nature island. I remember one of the people mentioned that Dominica is what the Caribbean islands look[ed] like 100 years ago." This preservation of natural beauty is certainly no small feat. With the advent of globalization and increased transcontinental tourism, a dilemma has arisen: how is an island to maintain its natural beauty and culture while still thriving in a commercialized setting and maintaining economic self-sufficiency? Students were able to delve into this question and many more, as they studied and explored this island.
The students were particularly interested in the whale-watching adventure the group was about to embark upon. According to junior Gavin Goodsell, the group "… saw a lot of whales. One independent one, then a mother and a calf…and then a pod of five whales which we followed for a while."
Another unique experience the group had was catching lizards. Junior Steve Hammond said, "I didn't see one (without it being pointed out to me) until the second week, and I didn't catch one until the third week." He was starting to doubt their existence. "Once I caught one," Hammond said, "it was really fun and I started seeing them all over the place."
While much of the scientific research the students conducted was foreshadowed in the classroom during the preparatory phases prior to the abroad, the group also gained insights into the socioeconomic structure and values of the island. Several students, including senior Susie Bonwich, felt that these aspects of island life could not have been fully learned inside the classroom. Susie was struck by how "…everyone on the island knew each other. Even though the island is small, there are still 70,000 people… my town is the same size but no one knows each other because everyone is always on their phones."
Some of the greatest takeaways from the abroad were not strictly scientific or socioeconomic, but rather related to the topic of sustainability. Junior Molly Dixon summed up one of the most salient lessons from the abroad, saying, "I learned how important it is to be aware of your impact when you are traveling. Even if it is a low impact, think of all the other tourists." The students described the experience as a great opportunity to "see the results prove what we had learned about in the classroom."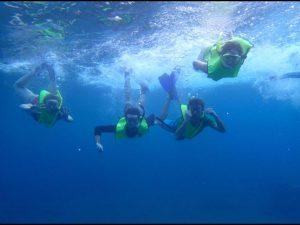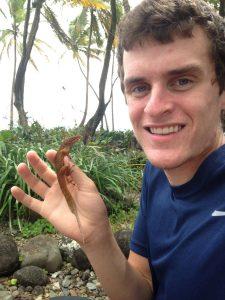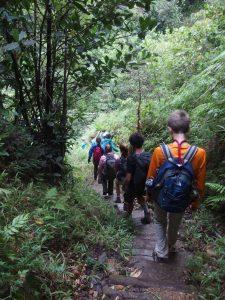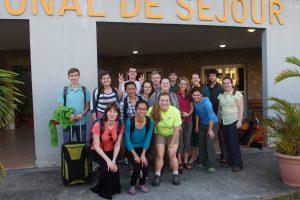 Images courtesy of Taylor Chichester, and Ariana Dale