This content has been archived. It may no longer be relevant
Chrissy Fredrikson
Chrissy's Corner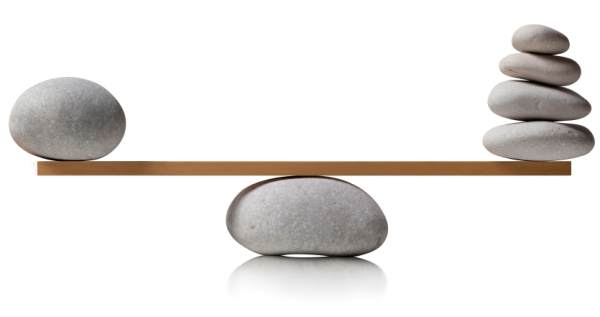 A close friend of mine recently asked me, "I'm struggling with balancing my school work with my friends, significant other, and me time. How can I ensure I have time for all of these?"
Whether you're a senior or a freshmen, the question of how to balance your life has probably crossed your mind more than once. It's tough finding a good balance when you want to prioritize many different aspects of your life. Here's a few simple steps that can keep you on top of your work, while giving you time for friends, exercise, relaxation and doing whatever else you please.
Keep an updated schedule
Whether with a paper planner or an app on your phone, I've always found it helpful to keep an updated schedule of all my assignments, due dates, upcoming exams, and include time for socializing, going to the gym, etc. The more specific you keep your schedule, the more likely you'll be able to fit everything into your day.
Work ahead
This one is tough for sure. But rather than pushing things to the last minute and adding stress to your day, try working ahead. This will open more time for you to check off other priorities. Then, in the future, you'll have more time for friends, Netflix, or just relaxing on the weekend.
Get a good night's sleep
Getting to bed at a decent hour and sleeping well will allow you to better focus in class, making homework easier and less time consuming, will reduce stress around exams, and will limit afternoon napping. All of these can distract from other items on your to-do list, so I find it imperative this makes your way to the top of your priority list.
Have designated study time
Although we as college students have virtually free reign in scheduling out their day, make sure schedule designated study time. Some advice I was given that has proven helpful is pretending to still abide by a high school schedule of focusing on academics between roughly 8am and 4pm. This will allow your evenings to be a little more flexible. However, if you are someone who needs breaks between classes and throughout the afternoon, make sure you abide by your own designated study time and don't let evenings lounging in the pub slip away unproductive.
Work in a quiet place
You'd be surprised how much more efficient you are when there aren't friends around to talk to, food to be eaten, music playing, etc. If your dorm is too distracting, the library has designated quiet zones that tend to be more conducive to concentrating on homework than the pub or other common areas. Try out different locations and find the location that serves your study habits best.
Make social plans in advance
This one is crucial. The more plans you can set in advance, the less likely you are to run out of time on school work since you couldn't plan around socializing. If you know when you are meeting up with friends, rather than accepting spontaneous invitations, you are able to plan around and get homework done before, allowing yourself to have more fun socializing since there's no burden of homework.
Although it can seem like a difficult task, balancing your time between school, socializing, significant others, etc. will prove beneficial in the long run. Take time to plan out your day/week/month, choosing your priorities ahead of time. The more efficient you are with your time, the more productive you will be, and the better balance you'll have in your life.
Image courtesy of monmouthhealthandwellness.com