This content has been archived. It may no longer be relevant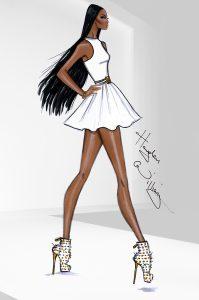 Do you wear clothes because society says they're acceptable? Or because you like what they say about who you are? A number of Principia students were asked these and other fashion-related questions.
Does your fashion style reflect your culture?
A number of students believe that people can tell where they are from because of their clothing. Principia College has a big fashion pool, and students from all over the country and world bring their unique sense of style to share with the campus.
"People can normally always tell I am from Oregon because of the way I dress," sophomore Erica Suess said. "People look at me and say, 'Oh, you're an Oregon hippie.'" Suess added that she takes pride in people being able to tell where she is from because of the way she dresses; she loves her state. Freshman Eddie Bargmando feels the same way. He is from California and loves to dress in khaki pants and Vans shoes.
Senior Cheryl Johnson of Zimbabwe, however, doesn't feel her style of dress is typical of what people wear in her country.
Does what you wear reflect your mood?
Many Principians agreed that what they wear reflects how they feel that day. "I think how you dress yourself is a form of expression and very telling of how you feel that day," sophomore Bryan Gerould said. Johnson agreed: "There are some days when I don't feel like looking like anything, so I just put on a head wrap and a big sweater. But there are also times where I feel like being all girly wearing really red lipstick, because I love red lipstick."
Do you dress for comfort?
"Comfort first," junior Gavin Thomas said. Many students agreed that comfort is very important to them. "I like to dress comfortably," Johnson said. "I like wearing my comfortable jeans, which I call my 'mom jeans.'" While Johnson likes to incorporate a unique fashion sense to her comfortable attire, senior Emily Clarke said, "I tend to wear what's comfortable, and when I try to branch out and wear something that looks perhaps better than it feels, I end up changing immediately and putting back on what's comfortable."
Does brand matter to you?
A number of students said they care a lot about the quality of their clothing, and only certain brands meet their needs. When senior Shelby Tisinai was asked this question, she said, "To an extent, Patagonia is made really well, and they have a lifetime warranty, so while it may be expensive, you're getting that you're buying." Thomas, along with freshman Parker Tibbetts, lean more towards wearing quality athletic clothing on a daily basis, choosing brands such as Nike, Under Armour and Adidas. While those guys like to dress in athletic attire, Gerould really likes to explore designer clothing, especially Hudson Jeans, Adriano Goldschmied and Seven.
However, the vintage look is very "in" right now. We know college students are always looking for those sales, and there are no better sales than the ones at thrift shops. Just ask Macklemore.
Johnson was very firm in her answer when she said that brands mean absolutely nothing to her. "People get Michael Kors because everyone wears Michael Kors," she said. "But I think having your own unique sense of style is important." Suess said, "I really like to shop at thrift stores. That's where I find my pieces where people say, 'Oh my gosh, where did you get that?'" Suess said she loves seeing their response when she says she got it at Goodwill for less than $5. "I try to incorporate those vintage thrift store buys with some brand name things. It twists up the look, so it's interesting but also fashionable," she added.
Suess and junior Barrett Crosby had the same thoughts on the importance of investing in some more expensive brand name items, like a nice pair of leather boots that will last a long time. "The boots I'm wearing right now walked me all over Prague," Crosby said.
Where does your fashion inspiration come from?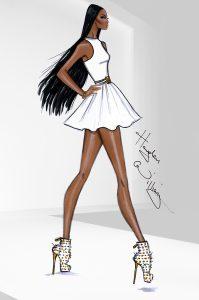 Tibbetts had two words to answer this question: "Kenny Sydness." Many students said their inspiration comes from either people they grew up with or their favorite blogs and magazines. Johnson grew up watching the way her grandmother dressed, and she feels that has greatly influenced her style choices. "She was a very different and funky lady who shopped at thrift stores. She always told me to be an individual and to do my own thing. Don't fall to society," she said.
Thomas was also influenced by family members. He would often get hand-me-downs from his older brothers. Crosby said she is very present on the Internet world of fashion. "I get inspired really easily by scrolling through Pinterest and looking on Free People." Suess likes to get her inspiration and ideas from different magazines and catalogs.