This content has been archived. It may no longer be relevant
One of the biggest retail mergers in years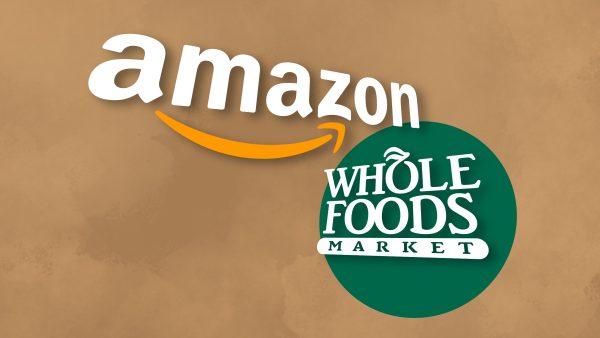 By Chrissy Fredrikson
Recently made official, Amazon will partake in one of the biggest retail mergers in years with their purchase of Whole Foods Market, a deal valued at $13.7 billion. In late August of 2017, the Federal Trade Commission and Whole Food's shareholders approved the acquisition which began on August 28th.
According to the Washington Post, "the deal – and potential acquisition of more than 460 physical locations – signals a turning point for Amazon, which for years has struggled to break into the U.S. grocery business."
Whole Foods locations, which span across the United States, Canada and the U.K., collectively generate about $16 billion annually.
Although it is a step in the right direction, this acquisition does not guarantee a successful stake in the grocery market for Amazon. According to the Washington Post, even with the purchase, Amazon will only have a 2 percent share of the $600 billion-a-year American grocery market. In comparison, Walmart holds over a 20 percent of the market share, while Kroger carries seven percent.
As for the effect of the store on the direct consumer, a recent Forbes article indicated that the acquisition will focus heavily on a consumer's access to data. Amazon plans on using grocery buying habits in brick and mortar stores alongside correlations between purchases of different products using online accounts. With consumables like groceries, Amazon will know when you run out of cereal and will present you with the offer to buy more at precisely the right time.
As Amazon continues to try and gain footing in the grocery market, the increase in consumer data will be valuable to how well this modern shopping concept can work in practice. According to Cowen and Co., about 12 percent of U.S. grocery shoppers bought their groceries online at some point in 2016. Amazon's acquisition may in fact make a substantial impact on this number in the future. The merger has the potential to increase reliance on delivered groceries.
According to CNBC, "Younger generations have been adopting online shopping at a greater pace as they seek convenience over value. Millennials, in particular, are leaning toward ordering their groceries online."
While talking to multiple current Whole Foods shoppers, there is already a noticeable increase in the number of shoppers at Principia's nearest Whole Foods in Central West End, St. Louis. This is perhaps due to Amazon's quick decrease in the price of some of Whole Foods' most popular items.
Prices were cut as much as 43 percent on the first day, according to Bloomberg. Items such as bananas, apples, avocados, eggs, salmon, ground beef and chicken all saw substantial drops in price.
In the end, customers are hoping this deal is as valuable as the acquisition's price tag. The unconventional marriage between online retail superstar, Amazon and Austin-based organic grocer, Whole Foods Market, may in fact indicate a brighter future for everyone, as food becomes cheaper and easier to access within a more competitive market.
Image courtesy of