This content has been archived. It may no longer be relevant
Embracing the New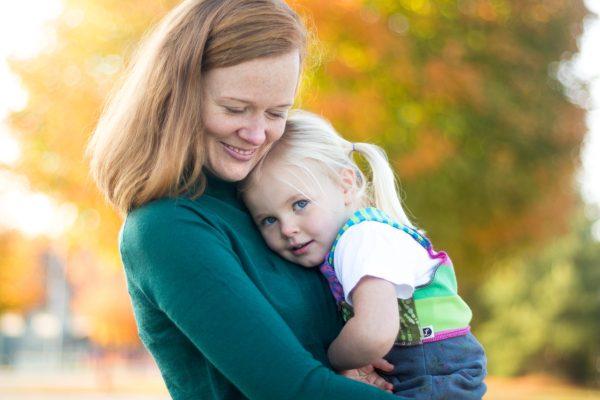 Annelise Suber
Arts Reporter
It's no surprise that Brooks' very own Ginger Mack Emden is not only a talented R.C.E., but also a talented artist. Once a former art student herself, Emden has ventured through a variety of creative pursuits since college. Nowadays, her interests lie more within the realm of craft, with a focus on sustainability and community bonding. Since returning to Principia, she has been able to share keen insights on the lessons learned thus far. Excerpts follow.
Annelise: What kind of mediums do you work with?
Ginger: I love painting, but I think more recently my medium is more along the line of craft, primarily in the cards department. I do a little bit of knitting, too.
A: How would you describe your style?
G: I'd say the peak of my art production was probably my senior year of college. And because of work, travel, and other things that seemed important to me, there was a lot of personal growth going on during my senior project. I had been going through a break-up, so it was a tough time, and that definitely came out in my artwork. Things that previously would have been very high key with lots of light and bright colors morphed more into fundamental shape and heavier, darker things. Somewhere along the way, I've always felt that beauty was central to my expression of art, and that I should be able to say stuff. But the reason I do art is because I feel that it can be beautiful and healing for people to see things in a new way and see how I'm thinking about things and viewing the world. Now, I would characterize my work as eclectic and transportable – less in-depth, more spontaneous.
A: Are there any pieces in particular you're proud of?
G: I love this one of bluff grasses–I guess that's the name. It's a watercolor, and one of the interesting tidbits is that it was done on location. This painting technique is more like each shape is self-contained, so the pigment and water stays in its shape and interlocks with one another like stained glass. It's interesting because when you look at the bluff grasses, it's so complex. It's hard to tell quite where you are, especially in comparison to a still life with fewer objects. So it pushed me, and consequently I feel proud of that.
A: Are there any projects you're currently working on?
G: In the craft department, I'm working on recycling old bottle caps, so I'm in the collection phase right now. To make them, you can look through old books, and punch a circle through a page that will fit the bottom of the cap, and then fill it with a non-toxic resin. And then you put a magnet on the back. I think it could be a craft-project for students that relates to up-cycling and turning waste into something functional.
A: Do you think there is a difference between art and craft?
G: I think there's this proverbial battle between craft and art. Craft isn't always perceived as good enough or refined, and art is more elevated and studied. To me, craft is more inherently functional, and art is more aesthetic and philosophical. But at the same time, both have the ability to heal.
A: How has art influenced you as a person?
G: Art has influenced me to be much more observant. I'm pretty thorough and pragmatic. If something's not right, either conceptually or visually, I really work to bring it into that place of better balance. It also helped me to be more open to other people's expressions. I realize that my model of creating and designing isn't everybody's. Being an RCE, I've seen that we need each other. There are elements of what someone else is producing that helps what I'm doing, so there's need to have that overlap. In that regard, hopefully I'm more compassionate and kind. But then I think one of my major forms of expression is to help other people learn to love and embrace creativity. Whether that's providing a Pinterest night in the house or doing a craft with my daughter, Lily, it's been a way to relate to other people.
A: How would you define art?
G: Art is like a creative conversation, something that invites new thought or dialogue or perspective. I think it also teaches you to not be boring. That's what creativity is, right?