This content has been archived. It may no longer be relevant
It isn't easy to look back on the 2000s without feeling like you were asked to recall every George W. Bush joke you heard in the last ten years. As we move into the 2010s, the Internet stands as a gold mine for discovering, discussing, and (illegally?) sharing music. But look past all the YouTube videos and blog posts; let's not forget that in 2000, the record industry was at an all-time high in sales. Now, record companies are struggling to survive in the digital age, with consumers opting out of the $10-20 front that was traditionally expected for an album. Many artists struggled to adapt, but the successful ones established or redefined their brands online by meeting fans halfway. The ten artists featured below have transcended the paradoxical parameters of the digital age while producing influential and culturally significant music.
Here's to a new decade of great music.
thelinernotes.wordpress.com / photo
In the first decade of the 21st century, dance music started with Daft Punk. The Parisian electronic duo made up of Guy Manuel de Homem-Christo and Thomas Bangalter took their robot fetishes and crescendoing synths around the world, inspiring millions and promoting new artists and club culture. Their live show eventually evolved into 2007's Alive Tour, which featured an over-the-top multimedia pyramid from which they broadcasted infectious mash-ups of their culminated work. Daft Punk's most popular hit, 2001's "One More Time," could be this generation's "Rock Around The Clock."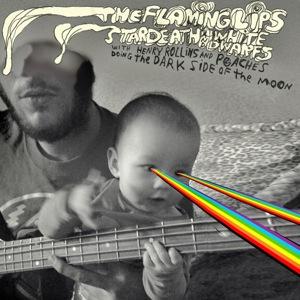 messagetoourfolks.wordpress. com / photo
Never has there been a band more willing to take every aspect of their music production and performance, mix 99-cent store items and all the things every kid's dream party would include, and come away with a thrilling live show that didn't look like something you'd seen already on Nickelodeon. With his animated space rock, frontman Wayne Coyne did all he could to make sure his music was weird enough for aliens to enjoy. And honestly, how many concerts did you go to in the last ten years where the band's lead singer entered the stage through the crowd via giant transparent plastic ball?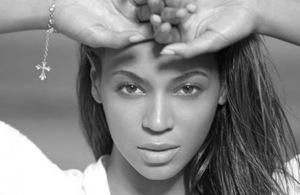 steveascodesigns.com / photo
Rising from the ashes of America's last great girl group, Beyoncé demonstrated her (Sasha) fierce swagger and transcended cliquish musings on "wankstas" with poor economic skills. Though still finding inspiration in male shortcomings, as in the instantly recognizable "Irreplaceable" and "Single Ladies (Put A Ring On It)," Beyoncé let her persona shine in a different light, collaborating with now-husband Jay-Z on 2003's mammoth hits, "Crazy In Love" and "'03 Bonnie & Clyde." Not to mention that anyone who saw her perform in the last ten years tried to imitate her unspeakably awesome body gyrations (I challenge you to count the videos online). More importantly, amidst the chaotic social statuses of many pop artists, Beyoncé proved that a contemporary performer of her stature could be sexy and classy without a shameless media record.
After the boy band craze came to a screeching halt, America needed a new pack of pretty-boys-doing-musical-things to admire. While taking time off from winning over every American girl's heart, the Strokes did fuse classic New York rock – inspired by the Velvet Underground and Television – into their 2001 masterpiece album, Is This It. They were also one of the first bands to succeed with the help of Internet buzz. And, yeah, it did help that they were good-looking. You can thank them for skinny jeans being in style.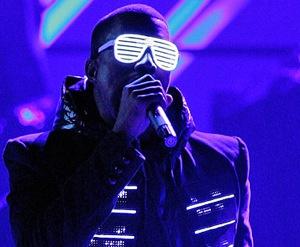 virginmedia.com / photo
No one infiltrated our viral universe quite like Kanye's brand of shameless braggadocio. But it was the brilliant decisions he made in the studio – not on TV – that helped to bring classic elements of hip-hop such as sampling back to a mainstream audience. Kanye's desire to step outside of his genre for new influences set him apart from other acts and pushed the limits of hip-hop arguably further than any MC or producer thus far, save Outkast. Alongside Daft Punk, Kanye helped to bridge the longstanding gap between techno and hip-hop with 2007's hit "Stronger." His production work with Jay-Z and 2005's Late Registration was and still is a reminder that the same guy who has a bad habit of interrupting award shows is also a restless genius.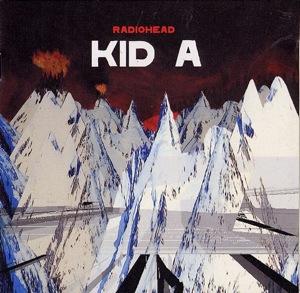 culturebully.com / photo
One of the toughest obstacles for any artist is to stay relevant with the constant changing of cultural zeitgeists. Now going into their third decade, the English five-piece have proven they are a band that exists outside of any zeitgeist, and have done it with three incomparable albums – 2000's Kid A could be the most hypnotizing album of the decade – and a solo work from vocalist Thom Yorke. Their uncanny ability to displace even the most jaded music listeners with Jonny Greenwood's cutthroat guitar playing and Yorke's billowing voice made Radiohead the most consistent band of the 00s.
The 00s were the decade of the producer, and Timbaland's wide range of trans-genre collaborations shed light on all the behind-the-scenes work that goes into making hit records. Not only did Timbaland prove his ability as a prolific producer, but he also expanded the horizons of American R&B to include European club aesthetics. Furthermore, his alliance with some guy named Justin Timberlake became a cultural monster in itself. Timbaland probably could have made this list alone with "Cry Me A River" and "Sexy Back" on his resumé. Karaoke nights and wedding receptions will never be the same.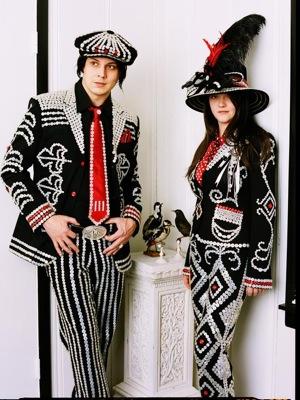 reactionarycentury.wordpress .com / photo
The Detroit faux sibling/couple Jack and Meg White toppled the notion that great rock music requires three to five testosterone-fueled dudes with proper musical equipment and training. While Meg laid down her amateur yet piercing percussion on a drum set that John Bonham probably would have used for an ashtray, Jack channeled blues-rock riffs and vocal cadences that landed somewhere between Jimmy Page and that guy tooling around on "Smoke On The Water" at Guitar Center. In 2001, the duo took their simple formula for roots garage rock to MTV and gained popularity with stunning music videos made by artsy French director Michel Gondry. The Lego stop-motion video for "Fell In Love With A Girl" was a prehistoric YouTube video that helped propel the White Stripes from pawnshop players to rock saviors.
Alongside a little known Philly DJ known as Diplo, the Sri Lankan-born rebel M.I.A. took her bratty, socially conscious club banter to parties all over the world. Drawing from a wide variety of influences – anything from indigenous tribal rhythms to Southern rap – M.I.A. stylishly taunted The Man all the way to the 2009 Grammys, where she performed with Lil Wayne, Jay-Z, Kanye West, and T.I while nine months pregnant. And her 2007 album Kala was one of the most eclectic albums of the decade.
The pair of Atlanta goofball gangsters became household names with songs like "So Fresh, So Clean" and your mom's favorite song of the 00s, "Hey Ya." Incorporating funk, jazz, electronica, musical theater, and soul elements into their Dirty South hip-hop, André 3000 and Big Boi established their outlandish sense of cool by making social taboos ("Ms. Jackson," "Roses") sound like the bare essentials of having a good time. In 2004, they became just the second rap act to take Album of the Year honors at the Grammys with their classic double LP, Speakerboxxx/The Love Below. Like Kanye West, Outkast's legacy in the 00s will remain their ability to cut across genres, yet remain true to their country-bred rap roots.
Honorable mentions:
Connor Oberst (Bright Eyes), Death Cab For Cutie, Bob Dylan, Kelly Clarkson, Lil Wayne, TV on the Radio, Animal Collective, J. Dilla, Missy Elliott, Arcade Fire, Jay-Z, Wilco, Taylor Swift, (MF) DOOM, 50 Cent, Sonic Youth, Coldplay, John Mayer, Yeah Yeah Yeahs, Eminem, and Weezer.