Half-Time and Other Such Things:
Remember M.I.A? Okay, well, remember "Paper Planes," the song we've all been bumping to since 2007? M.I.A. is the singer who claims all she wanted to do was make noises at you and take your money over a sample of The Clash's "Straight to Hell". This woman is still M.I.A and she is still making music. MAYA (2010) was given mixed reviews, but was certainly as well received as her previous albums, Kala (2007) and Arular (2005). The new album seems to be restoring the excitement of her early listeners. Her new single, "Bad Girls," is now on Interscope. It has the potential to become a new alterna-dance hit that doesn't include the utterly applicable and fresh verse of Nicki Minaj. There is, however, a song/video/Superbowl experience that includes the wonder and genius of both female rappers and Madonna. If you were not privy to the half-time show, look for "Give Me All Your Luvin" and get ready for an old school Madonna tune with the addition of both aforementioned rappers. It is, indeed, a hot mess that compels one to pose the question: "Et tu, M.I.A?" In my opinion, the video and the song are sorely lacking, but what would one expect with that much talent in the room?!
On to happier and less sarcastic topics:
The Shins are dropping a new album this year. It will come out on Columbia/Aural Apothecary (their first album not released on Sub Pop) on March 20 and is titled Port of Morrow. You can already listen to two of the singles from the album: "September" and "Simple Song," at  HYPERLINK "http://simplesong.theshins.com" http://simplesong.theshins.com. I hope you dig the "working" graphic. "September" sounds like pre-Wincing the Night Away (2007). The line before the last chorus "It overwhelms me/I just ain't that tough" is reminiscent of the simply-stated yet meaningful lyrics from songs like "Kissing the Lipless" and the obvious examples from Garden State. At the same time, they are not the same band they were in the early 2000s. This album is not going to be another Chutes Too Narrow (2003). This album is presumably not as playful. There is a "higher" aesthetic, at least in their knowledge of how to manipulate sound. This album is the next step for The Shins, and although one will not confuse the albums (besides maybe the first two), there is still the same level of heart and lyricism present in all their work.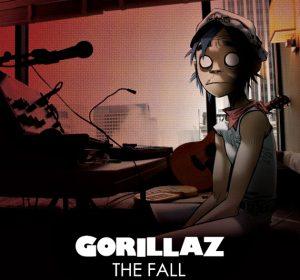 Older News: In Short
Laura Marling. This twenty-two-year-old artist is worth more attention than any of the Regina Spektor/Feist-sounding clones. Her 2011 album A Creature I Don't Know is out on Ribbon and her video for "All My Rage" can be viewed on Stereogum, YouTube, and her website. Do not let the more-than-slightly-creepy dolls in the video stop you from listening to this song.
Poppy Beats Until the Reel Rolls
Do you know Cults? By this I am not referring to the existence of the religious fanatics who engage in extra curricular activities that may include drinking suspicious soft beverages, speaking in tongues, and other such things Instead, I hope to bring your attention to a group fronted by the likes of Madeline Follin and Brian Oblivion. They've been kicking around the indie scene (if that still really exists…) since they met at the New School in New York City where they were both studying film. Their film knowledge and skills are evident in their music videos. I was first drawn in by a video for their song "Go Outside." The video involves superimposing themselves into real footage from the Peoples Temple Christian Church in Los Angeles, as well as clips from Jonestown. The video is creepy (on several fronts, especially when there's a clip of ole Jim showing the camera the Kool-Aid), but it's also crazy believable. The shots of Follin and Oblivion singing and "directing" the crowds in song is eerie, yet awesome, and the song isn't bad either. Their one-and-only album, CULTS, dropped last June on In the Name of Columbia, but that does not mean we shouldn't give it another gander. There are videos for "Abducted" (note: this video was inspired by a David Lynch flick – you've been warned) and "You Know What I Mean," which is the Cults' song I find myself listening to the most. The videos can be watched on Vimeo or through Stereogum. "Oh My God" is on YouTube and I really think you should watch it so we can discuss the usage of clown balloons as fashion. Don't just listen to their songs; the videos are definitely part of the experience. Without them, the songs are cute and accessible, but not half as enjoyably artsy and weird which, in this case, is just too enjoyable to gloss over.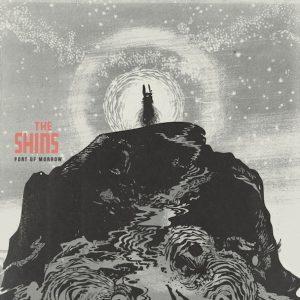 New News: In Brief
Ahhh Gorillaz (Damon Albarn's brainchild that brought you sunshine in a bag) have a new song that makes Plastic Beach (2010) look like even more of a joke. This song features Andre 3000 (Outkast…ya know? "Hey Ya" – your anthem in middle school) and James Murphy (LCD Soundsystem in the flesh – the kid who plays with Daft Punk in his house) called "DoYaThing." I probably don't have to tell you, but I will. It's awesome. Download it (for free!) at stereogum.com.
Jack White's solo stuff is sounding sweet (I.C.P. not included). His first solo album, Blunderbuss, is out April 24 on Third Man/Columbia. Listen to his new song "Love Interruption," with back-up vocals provided by Ruby Amanfu, and try to forget that the White Stripes don't exist anymore. You may not understand how he wants love to treat him, but either way, the song precludes an amazing solo album. It is Jack White after all, so I expect nothing less.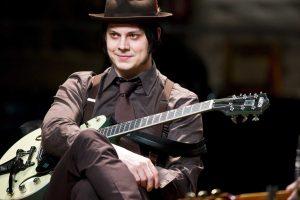 Listen to Kathy Goodman of Vivian Girls sing solo surf rock under the moniker La Sera. If the weather stays relatively warm (as it tends to be every three days or so), download "Break My Heart" or/and "Please Be My Third Eye" and pretend you're driving to the beach in a station wagon with wood paneling. Her album Sees The Light is out March 24 on Hardly Art. Hopefully it will be consistently warm enough by then for sweet retro sunglasses and open windows.
Listen locally and download the mix-tape bell hooks by Chicago-based BBU through the MishkaNYC site for free. One of the seventeen songs is a track featuring Das Racist and produced by The Hood Internet. Plus, the album is named after an influential intersectionality-minded feminist, bell hooks, and that's pretty cool.
Image courtesy of