Two new resident counselors, Mary Lou Kingsbery and Geoff Hinchman, have joined the Principia community this quarter.
Kingsbery comes on a temporary basis, and Hinchman is a permanent replacement.
Mary Lou Kingsbery, the current resident counselor of Brooks, is filling in for her sister-in-law Louise Kingsbery, who is on the Hawaii abroad this quarter. She hails from Austin, Texas, and has a background in working with students. She is currently serving as a Sunday School superintendent in Texas, from which she is on leave of absence in favor of the resident counselor position. She was previously Admissions Director of Landmark Academy, a private school, for seven years. She is a graduate of the University of Texas with a degree in interior design, and is currently designing information systems with a partner, from which she is also on a leave of absence.
Kingsbery said she had several reasons for taking on the responsibilities of a resident counselor.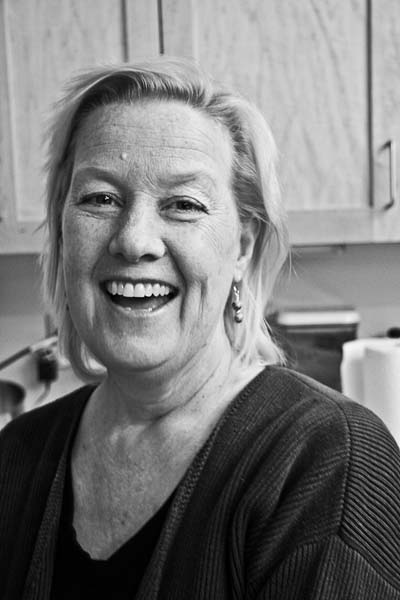 Karlin Krishnaswami / photo
"I have known Prin for many years," she said. "I've always enjoyed the environment. The whole community of Christian Scientists intrigues me." She added that she "knew of the need" for an RC job and that it gives her "a taste of Prin."
Kingsbery's son, Austin, is a sophomore at the college, and her other son is a Principia graduate.
While considering the resident counselor position, Kingsbery said she asked herself if her son would mind her involvement on campus. She added that her husband's support helped her decision to come to Principia this quarter.
Residence Director Joshua Sprague said that "mid-year hires can be a bit of a challenge." Sprague said that Kingsbery had "outstanding references," and that she has a "great background, and [is] a committed Christian Scientist."
Sprague added that, for resident counselor job openings, the "application process is competitive, and we screen applicants very carefully." He said, "We want RCs to be able to set a high standard of [Christian Science] living, and be non-judgmental of others."
Kingsbery said that her first impressions of the Principia community were that it was "very welcoming" and she could "feel the outpouring of joy."
Kingsbery said that she would like for everyone in Brooks to come together harmoniously. She added, "I look forward to getting to know all the women. I want to be a presence they can feel comfortable with."
Kingsbery said that she "expects to grow metaphysically, reach out more, and create a feeling of home for the students." She sees great opportunity to listen and love unconditionally throughout this quarter. Geoff Hinchman, the new resident counselor in Rackham, comes to Principia after he and his family spent six years in Michigan. Hinchman previously worked as a camp counselor for ten years, a restaurant manager, and a high school substitute teacher. He received a Bachelor of Science in Education at the University of Missouri, St. Louis.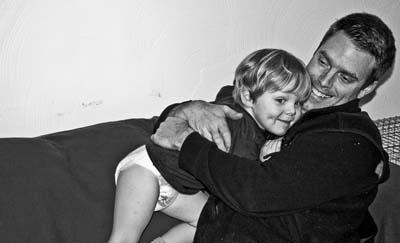 Karlin Krishnaswami / photo
Hinchman said that he initially discovered the job opportunity when his wife was applying for a teaching position at Principia College.
"We began looking at the Prin website," he said "I know that Prin is really good in looking for work for families."
Hinchman said that before Principia contacted his wife about the status of her job, he received a call in mid-October about an opening for an RC for winter quarter. Ali Summerlin, the previous resident counselor of Rackham, left early last quarter to pursue a job in St. Louis.
"Everything started feeling right," Hinchman said. "Change was coming in."
Hinchman said that his new job is "amazingly harmonious," and is working out for both him and his family. He added that he is "excited about my kids being in this atmosphere," and that he expects to "witness growth of the freshman students."
Hinchman said that he anticipates "a lot of growth on all fronts – I'm sure it will happen through gratitude and observation."
He said he finds the Principia community very supportive and is "impressed with the quality of the people."
Hinchman said that he feels that his job will require patience, gratitude, harmony, inspiration and dedication. He added that one of his biggest challenges will be letting the freshman go after spring quarter.