This content has been archived. It may no longer be relevant
In 1935, in a talk addressed to the alumni and graduating classes of Principia, Mary Kimball Morgan said, "Would you be troubled if you knew that less than 40 percent of our alumni have ever made any financial contribution to this work, and that if the improved percentages of very recent graduating classes were not considered, the percentage of total contributors would be considerably lower?" Last year, just over 20 percent of Principia alumni from the Upper School and College made a gift to the institution as a whole. This is a startling percentage, especially considering the unique education that Principia offers. It's safe to assume that Mrs. Morgan would certainly value the importance of giving back and financially supporting Principia.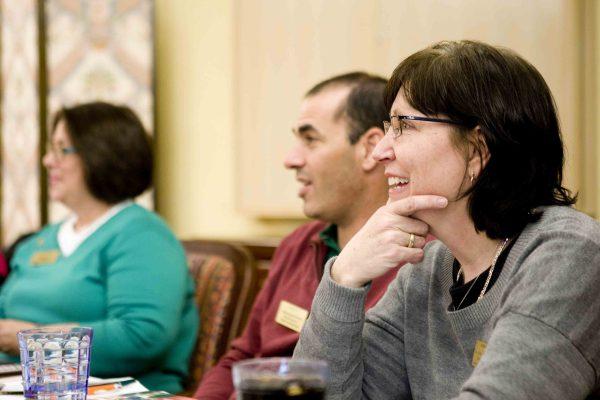 The Alumni and Field Relations Office is committed to raising the level of involvement alumni have with Principia. "We have to do a better job [of] finding a way to engage with our alumni," said Donna Gibbs, the Alumni and Field Relations Director. Ideally, the office would love to see more alumni serving as career contacts, donors, and references for prospective students.
The relationships alumni form during their time at the college help keep Principia in their thoughts after graduation. "When our alumni come together [at reunions or other events] they realize that it was Principia that brought them together," Gibbs said. These relationships, according to Gibbs, help alumni truly appreciate Principia, to the point that they're willing to give something back. One of the jobs of the Alumni and Field Relations office, then, is to help Principia alumni to re-establish and maintain these relationships through events and reunions.
Alumni donations to Principia are absolutely essential to the success of the institution. Gibbs said: "We cannot give our students today the same opportunities without their support." Hilary Hamilton Barner, the President of the Alumni Association Board who was recently on campus for the annual meeting, raised the point that much of the cost for a student to attend Principia is paid for by donors. "Tuition pays a percent but it takes a whole lot more than that to keep a school this well equipped with this few students." Barner said this knowledge should compel alumni who truly value their experience and who have the means to donate to help others receive the same level of education they enjoyed. According to Barner, there are even alumni who no longer practice Christian Science, but are willing to contribute because they still appreciate and value the principles they learned while attending Principia.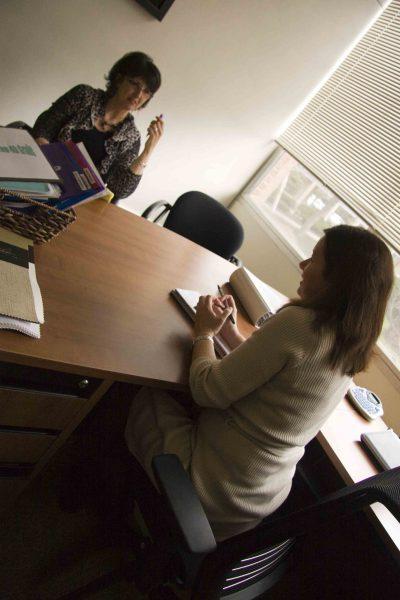 Kelly Peticolas, the Alumni Relations Manager, said it's important to realize that any size gift is appreciated, even if it's just $5. "It doesn't have to be a $100 gift," she said. The most helpful gift, according to Gibbs, is an unrestricted gift. That allows the school to use donated funds where they are most needed. Nonetheless, any donation from alumni is greatly appreciated. For example, the classes of 1962 and 1963 are currently raising money to build a 21st century classroom on campus and are close to reaching their $750,000 goal. In a recent email, Gibbs explained: "They hope to meet their goal by this summer's reunion and present their gift at that time … We plan to have a ribbon cutting ceremony at [the summer event]."
Gibbs later explained: "If everyone knew what we knew . . .  about, staying connected with your classmates through the years and coming back for reunions and staying connected to Principia . . . we would be at 100 percent [giving]." At reunions, according to Gibbs, it's not uncommon to meet someone with tears in their eyes and hear that person say that "by coming back on campus and remembering my experience, I realized I am who I am today because of my Principia experience."
Those who are soon-to-be alumni have the opportunity to donate to a senior gift. In years past, everyone in the senior class has contributed something to the senior gift, and that is the goal of this year's senior class. "We are so grateful that the senior class each year does what they do," said Gibbs.
Currently, there are 15,000 active alumni whose mailing addresses are known and recorded. According to Gibbs, the Alumni and Field Relations Office has set a goal that by June the number of giving alumni will be at least 35 percent, and by the 2013-2014 fiscal year, that goal will be raised to 60 percent. Principia alumni understanding and truly appreciating their experience is immensely important, due to the fact that Principia relies on the generosity of those who have been blessed by a school unlike any other in the world.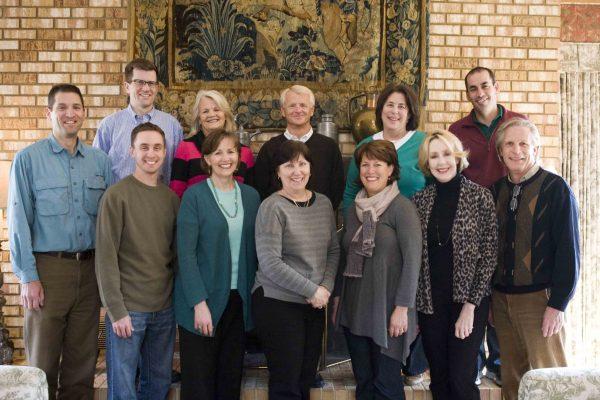 Image courtesy of