This content has been archived. It may no longer be relevant
Principia is undergoing many changes that will be enacted this fall. For starters, Principia is making the transition to a new semester system, implementing an exciting new schedule and adding new faces to student government.  Over the past few weeks, seven Student Senators have been elected, as well as two new Student Body Presidents.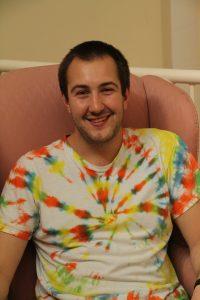 Christian Richardson and Bekah Charlston ran for Student Body President and Vice President, respectively. These two Lazy Zipper teammates ran a strong campaign and were ultimately able to clinch the win.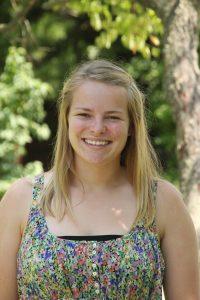 Richardson is a junior this year and majoring in mathematics.  He feels that leadership is one of the most important qualities a person can express. Richardson has personally had significant leadership experience. He explained, "I have been in a lot of leadership positions, including Head Counselor at Owatonna and President of Lowrey," said Richardson. Richardson felt it was time to bring his leadership skills to student government.  Since the night the winners were announced, Richardson has been really excited to jump into his role as Student Body President.
Lazy Zipper teammate and campaign partner, Bekah Charlston, ran alongside Richardson for Vice President. Charlston is also a junior and is majoring in graphic design and pursuing a minor in religion. "I was really excited when Christian asked me to run with him," said Charlston. "Christian and I work very well together as a team." Charlston thinks that joining student government will be rewarding, and she hopes her contribution will help benefit the community. "I'm excited that we won, and it gives me confidence knowing it was the right choice to run with Christian," said Charlston. "I'm really looking forward to accomplishing things while I'm in student government."
The President and Vice President are not the only new faces we will see in student government come fall 2011. Seven Student Senate positions were filled by Christine Nacewicz, Greg Ball, Ifi Xifre Villar, Fassio Elder, Maija Baldauf, Sam Nickell and Liza Hagerman.
Nacewicz is a freshman this year and is currently the Anderson/Clara house president. Although she is a freshman and hasn't yet declared a major, she feels she might choose to major in business administration, though her minor is undecided. "I love to be involved," said Nacewicz. "I'll do whatever the community needs me to do and whatever needs to be done."  Nacewicz is really excited for next year and is ready to get involved and start moving student government forward.
Star Principia baseball pitcher Greg Ball was also elected to Student Senate. Ball is a junior mass communication major and theater minor. "I ran because I wanted to give back to Prin," said Ball. "I want to be a part of the change." Ball added that he is open to any ideas that anybody may have because he really wants to facilitate progress. "I'm really excited to be a part of student government," said Ball. "I'm grateful to have a chance to work with the President and Vice President and be a medium for the students so all ideas can be brought to the table."
Former Rackham House President, Ifi Xifre, is the third member of the newly formed Student Senate. Xifre is a sophomore and is majoring in political science (international relations track) and economics.  "I ran for Student Senate because it sounded like a great opportunity to give back to Prin," said Xifre. "I have been in other leadership positions and I thought Student Senate would be a good challenge for me and a way for me to serve the community." Xifre thinks that, through the Student Senate, she can help represent the students' voice. "I am very excited for next year. The presidents and everyone that ran for Senate have great ideas regarding how to make our school better – a more open community, focused on metaphysics and reaching out to the outside world. I think getting to work with all of them will be a privilege, and we will help make a difference in our campus."
Fassio Elder, another new member of the Student Senate, is currently a junior living in Buck House. He is a religion major and a philosophy minor. According to Elder, "I ran for Student Senate because I would like to think that I have a unique perspective regarding Prin. I have attended other colleges so I know the value of Principia as an institution." He added, "I have also observed some things that other schools are doing which Prin is not, and many of them, I think, could help our community." Elder has a passion for the environment and hopes to help Principia make the transition to a more sustainable future. "I'm really excited about next year," said Elder. "I would love to hear your opinions and will keep them on my mind when I go into the Senate meetings. I will listen; all you have to do is speak up."
Co-Editor-in-Chief of the Pilot, Maija Baldauf also won a spot amongst the seven open Student Senate seats. Baldauf is a junior English major with a history minor. "I decided to run for Student Senate because I have always been interested in student leadership," said Baldauf. "I got involved in student government spring quarter [of] my sophomore year after Will Buchanan asked me to be the communications representative." Baldauf did not have any specific items on her agenda when she decided to run for Student Senate, but having been on student government before, she hopes that her presence will benefit her peers and that she can address any concerns they may have. Baldauf is excited to work with the other six Senate members, along with the President and Vice President; she feels they will make a good team.
It takes dedication and time to run for a position in student government, but it takes even more time to run for a position while studying halfway around the world. This was the case for sophomores Liza Hagerman and Sam Nickell.  Both took the time, while on their respective abroad programs, to ask their friends to run their campaigns for them while they were gone. Both had strong speeches, presented by their friends at the Week 7 Student Senate Candidate Night.
Principia will be in the midst of significant change this coming fall semester, and these nine students will work their hardest to help make the transition easier for everyone.