This content has been archived. It may no longer be relevant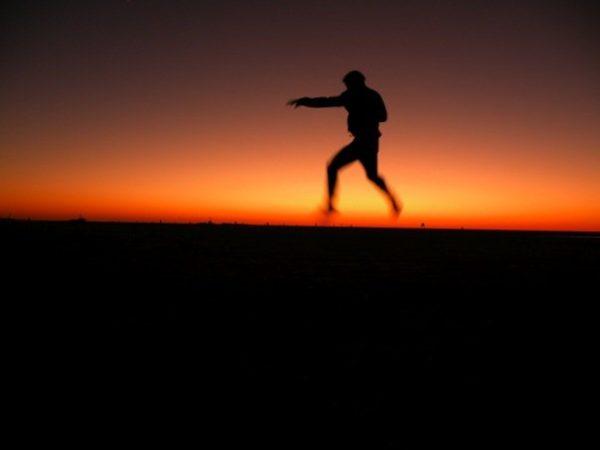 In 2003, Buck House Resident Counselor JD Daugherty founded Metanoia Expeditions. This program was designed as an opportunity for students to open their hearts to God and listen to Love's healing message. Daugherty asked, "What's the greatest thing we can do to help students find a sense of God?" These Metanoia Expeditions answer Daugherty's goal, which is to give students a strong spiritual foundation. At the end of fall quarter, there will be a Metanoia Expedition to the pristine beaches of Florida. Although only a handful of students are officially committed to this trip, Daugherty and prospective participants are in high hopes that more people will want to take advantage of this exceptional opportunity. Daugherty said, "We've had groups as big as 20."
Daugherty said this trip will be "on one of the most beautiful beaches in the nation. The sunsets and sunrises are just stunning. Dr. Beach gave it a 2002 # 1 ranking. I think that's because it has that Caribbean-blue water and sugar-white sand."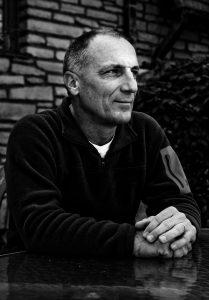 You should not be deterred from this opportunity if you don't consider yourself a "camping type" of person. Daugherty said, "We'll have the best of both worlds in terms of being able to have showers on the campsite and being able to go off in a primitive area where it will be very easy to find solitude." Daugherty will provide all the necessary equipment such as tents, backpacks, outdoor cooking stoves, etc. All you will need is appropriate clothing, Christian Science reading material and an open mind.
In the past, there have been a wide variety of Metanoia Expeditions for high-minded Principians to embark on. Daugherty said, "We've done some trips since 2003 to Puerto Rico, New Mexico, Florida, Colorado and the Smoky Mountains in Tennessee."
The mission of the Metanoia Expeditions is to give students an authentic opportunity to truly witness God's healing power. Daugherty said, "The question in my mind is: What can we do to create a genuine Christian Science experience so that [students] want to stay in Christian Science? To me, this is the best way to do it because you look at every spiritual thinker (Buddha, Jesus, Muhammad, Mrs. Eddy, Moses, etc) throughout history and they did it. It's an art. They went out into the wilderness and spent solo time to open their heart as wide as they possibly could to the reality of God's good guidance."
The peaceful solitude of the wilderness has had a transformative impact on many Metanoia participants. Students have walked away from their experiences with a stronger sense of spiritual identity. They become grounded individuals, capable of meeting all social and academic challenges from a metaphysical premise. Daugherty said, "If we can graduate students with a sense of knowing how to turn to God, that is the greatest thing we can give them."
Sophomore Jewelle Matheny went on a life-changing Metanoia expedition. She has always had a fervent love for the outdoors, especially sailing at Camp Kohanna in Maple City, Michigan. She said, "Metanoia gave me the extraordinary opportunity to feel Christ's constant presence "
Anderson Resident Counselor Reid Charleston is a prospective member of the upcoming Metanoia expedition to Florida. He is especially passionate about sea kayaking. Charleston said, "I love camping and being outdoors. If you're hiking, it's the rhythm of your step. I feel like that rhythm is just harmony. To me, that's when I get to God." Charleston acknowledged that the greatest thinkers went into the wilderness to inspire a new level of thought for humankind. The Metanoia Expeditions are in direct conjunction with this alternative approach to higher spiritual education. Charleston said, "If you've never done it before, it can be truly life changing. It can really give you a new perspective on yourself."
These expeditions combine individual solitude and group time. The group dynamic is unique because everyone is devoted to Christian Science practice without social interruptions. Charleston said, "It's always fun to be with a group that cares enough to spend that kind of time with God. That's rare in the world today. It's really exciting when you can sit around the fire and a meal cooked over an open stove and say 'Wow! All these people here are learning about God and trying to prove this stuff, and I am a part of that.'"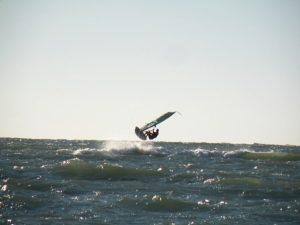 Junior Tamara Seid-Graham embarked on a Metanoia expedition to Florida that altered her outlook on the future. Seid-Graham said, "The last day, I had an awesome epiphany when I was swinging on the swing-set by the beach. I was thinking about being present in the moment and how perfect and awesome my life really is. Then I started thinking about my future life and how everything is going to go the way it's supposed to. I won't have to worry about the future because everything is going to be just right." Seid-Graham's epiphany is another testimony to how the Metanoia expeditions can transform one's approach to Christian Science demonstration.
Junior Emily Sander also expressed her gratitude for a Metanoia trip to the Smoky Mountains in November 2009. After a full academic quarter, Sander described her Metanoia expedition as a successful way to let go of school attachments and focus on rejuvenating spiritual ideas. Sander said, "Looking back, I think I was accustomed to structure, having just finished 10 weeks of school. To suddenly go from that atmosphere to a setting where there was no structure required quite an adjustment.  It was the stillness that I felt on the trip that made an impression on me more than anything else."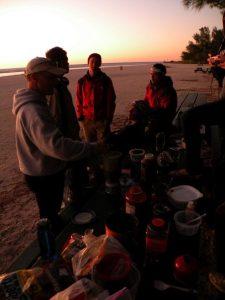 Senior Christian Hagenlocher also voiced his appreciation for two Metanoia trips. He has participated in both the Smoky Mountains and Florida expeditions with Daugherty. Hagenlocher said, "Metanoia trips are simply awesome. It's a chance to take a break at the end of the quarter, and hit the pause button on the busy life of a college student. After week ten, having several days to reflect on the quarter, and dive into a book, or simply to have time for spiritual study is one of the best experiences of college." As both a guide and student, Hagenlocher has embraced both Metanoia experiences with a passion for the outdoors.
The group's united desire to view the outdoors from a metaphysical perspective impacted Hagenlocher's outlook on Christian Science. Hagenlocher said, "The bonds formed between Principians on Metanoia trips last a lifetime. It's a cool chance to hang out during the trip and get to know someone you've just passed on campus. I would highly recommend checking out the Metanoia program at Prin College!"
The Principia education provides opportunities for students to gain a broader understanding of Christian Science and its practical application. Education can go beyond the classroom and enrich students' healing practice. Metanoia Expeditions are golden opportunities to grow as high-minded Principia students.