Principia College offers many internship opportunities that give students the  chance to take the information they're learning in the classroom and apply it in the field.  Internships with TMC Youth, The Mother Church and The Christian Science Monitor are often highlighted because they are familiar to the Principia community. But how much do we know about other internships students are experiencing?  This article highlights eight unique internships in which students have or are currently participating.
Senior Jake Summerlin is a sociology major who completed his internship working with Educare, the UnLearning Institute.  Summerlin worked with Sandy Wilder, Educare's founder, helping him prepare presentations and organize materials for him.  Summerlin interned for five weeks and helped to prepare the various vision quests and classes that Educare offers to help people lead more fulfilled lives.
Megan Carothers is another senior sociology major who interned with Petals School of Africa in Suna Migori, Kenya, a Christian Science school that teaches a range of students from nursery school-aged children through 8th graders.  Carothers had always wanted to visit a country in Africa, and decided to combine her interest in traveling abroad with her internship.  Carothers said this internship helped to further her personal growth because she was forced to "get out of her comfort zone and just do it."  This was especially apparent to Carothers when she arrived at Petals and was immediately placed into a classroom without any supervision, teaching 2nd and 3rd grade students English, math, creative arts and physical education. According to Carothers, the different sociology classes she has taken here at the college helped her make the most of her internship and experience minimal culture shock. Carothers said she believes the hands-on, direct involvement her internship required made it one that all sociology majors should look into, and that this experience fits well with her career goal of becoming a social worker: "[The internship was] expensive, but it was an opportunity of a lifetime, definitely worth it … Even if an internship doesn't pay their students, I think it is still valuable."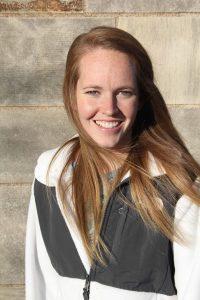 Mallory Lee, a senior mass communication major, fulfilled her internship requirement working at Love Advertising in Houston, Texas.  Lee worked specifically with one of the advertising company's clients, Papa John's Pizza in Houston, and worked with the account services department. As part of her internship, Lee did errands, worked the reception desk, researched and brainstormed for the company, and was in charge of finding articles each week  that food critics had written regarding the pizza industry and economy to help the company make their product more competitive.  Along with these tasks, Lee also worked with other interns on a project specific to them that involved marketing and campaigning for actual clients. The group presented their findings to the company at the end of the internship experience.  Lee said she "had to learn on the job, and they were more than willing to teach you so it wasn't a big deal." She added: I didn't feel like I was at a huge disadvantage for not knowing what I was doing and a lot of the people that were there were advertising majors, so they had done stuff like this before, whereas I hadn't."
Senior Kristine Cline, a sociology major, is currently interning with the Riverbender Community Center in downtown Alton.  Cline is working with the "Education with Rewards" study program, an afterschool program for 6th-12th grade students. Cline explained: "This program focuses on allowing the students to have one hour of productive learning and studying and then two hours of free play around the Center." She added that the community center used to be a bank, so there are still chandeliers and vaults within the structure that make for a very unique and engaging atmosphere for the students.  When asked about the help she received in finding this internship, Cline said Professor Jackie Burns "really bent over backwards to help me find an internship that I would like, so I'm really grateful for that." Cline also said her experience as a daycare teacher at home was the biggest help in preparing for her work in Alton.
Laura Ainsworth is another senior sociology major currently interning with Raven, a batterers intervention program in St. Louis, and also with the youth in Wood River. Ainsworth is a facilitator for both programs and works with men who have been arrested with charges of domestic violence and youth, both boys and girls, who have been placed on probation in this violence prevention program. As Ainsworth described, "… its always the abuser, which is a really interesting twist because it's so easy to connect with the victim or to connect with the abused that to have to work with the abuser and put a face to them and emotions takes it to the next level".   Ainsworth said working with children in Wood River, a small rural town outside Alton, is "a very eye-opening experience because they have stories and experiences that I have never experienced and here they are sharing it with me." She added that her job – along with co-facilitators– is to "work hard on being seen as peers to them … and we try to make as much of a safe place for everyone – both [ourselves] and the kids."
Ainsworth stated that the variety of sociology classes here at the college helped her acquire some background knowledge for her internship, including "all the different 'ism's': sexism, racism, classism, and it's interesting to be in a place where all these things come to light … in my life I don't deal with them as much, especially at Principia where those three are not seen as much, and then to go to a place where you can really see a difference, especially between the classes."
Matt Donatelli, a senior political science major, has done two internships in his time at Principia, both were done purely for his own enrichment rather than for academic credit. For his first internship, Donatelli worked at the National Journalism Center run by Young America's Foundation.  As part of this internship, Donatelli met once a week with other interns and learned about political and economic theory. For the rest of the week he worked with Radio America.  Donatelli lived in an Asher House in Washington, D.C., He explained that if Principia helped him in any way for this internship, it was in helping him find and agree to live by the standards of an Asher House. Regarding this internship, Donatelli said it was "a rewarding experience, aside from the fact that I didn't get any school credit … [it was] still definitely worth it to me … a great opportunity to make contacts and there were good writing opportunities through that and radio, which is something I was interested in." For his second internship, Donatelli worked with a local radio station, MS Communications.  Donatelli said this internship was something he had wanted to do, that it was "another rewarding experience where I got to push myself to limits that I didn't know I could handle, and I handled them."
Ken Baughman, a senior environmental studies and graphic design major, also participated in an internship for his own personal growth and benefit.  Baughman interned at the Karen Beasley Sea Turtle Rescue and Rehabilitation Center on Topsail Island, North Carolina.  There, Baughman worked with injured sea turtles at the sea turtle hospital. Baughman helped to clean the turtles, apply medication and did physical therapy with the sea turtles. He also helped with scientific research, did beach patrols looking for nests and counting eggs when they did nest transfers from one location to another, and also led tours, "working with public interaction and sharing the mission of the sea turtle hospital with all the guests… [which is] the main way the hospital is funded because it has no public funding." Baughman credited Principia with preparing him for this internship through classes he'd taken. "I used a lot of information from my sea turtle biology class with Scott Eckert to know all the biology of the sea turtles I was working with and apply that knowledge to the work in the hospital and on the beaches."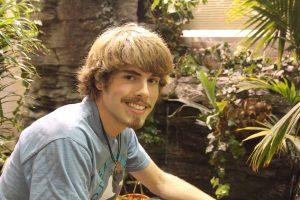 Stephen Harmon, a senior business major, interned with the minor league baseball team, the Frisco RoughRiders, in Texas.  The Frisco RoughRiders are a class AA affiliate team of the Texas Rangers.  Harmon worked with media relations, wrote game notes and recapped games for players and fans.  Harmon also conducted player interviews, which were edited by others and published in the game day handouts.  Harmon said the job required "a lot of writing, which Principia definitely prepared me for because of the writing seminar and the phases." Another aspect of the internship was to create and manage a Facebook page and contribute to a running blog competitive with other minor league teams. Harmon also took videos of the games and put them up on the team's website and even operated the score board for some of the games.  Harmon noted that he also had to do much of the paperwork for the team and other intern chores, but that ultimately the team wanted him to find projects to take on and make his own. Harmon was very pleased with the skills he learned and the connections he made through this internship.
Overall, it appears that the various internships these students completed were engaging, and though it is often difficult to find internships that interest or pertain to you specifically, the effort comes with its own rewards.
I am a junior at Principia College, English major and a staff writer for the Principia Pilot.