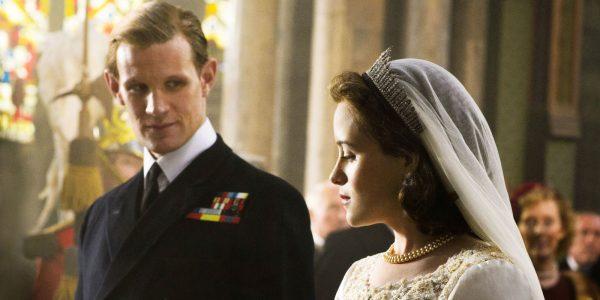 A recent Netflix original series, 'The Crown,' has established a noble position among top ranked TV series. Released in November of 2016, the show became an instant crowd pleaser among history buffs and Netflix bingers alike.
The series focuses on the copious challenges that arise when newlywed 25-year-old Elizabeth becomes the most famous monarch in the world. It follows the story of Elizabeth from her childhood, through the passing of her father, King George VI, her coronation as queen, and beyond.
Set mostly in the 1950s, Queen Elizabeth II must forge a relationship with legendary Prime Minister Winston Churchill, while the British Empire is in decline and the political world is in disarray. Meanwhile, she is coping with her father's passing, balancing her marriage with Prince Phillip and raising four children. .
Creator and writer of 'The Crown,' Peter Morgan, integrates multiple layers of drama and conflict throughout Season One that keeps viewers watching. Morgan, who has 28 filmography writing credits, is best known for writing 'Frost/Nixon,' 'Rush,' 'The Last King of Scotland,' and 'The Queen.'
In one scene, Prince Philip begs his wife to make an exception at the coronation to spare him from bowing to his wife. "Are you my wife or my queen?" he asks. Elizabeth responds, "I am both."
Another heart-wrenching backstory is the struggle with Princess Margaret, Elizabeth's younger sister, who is left in her shadow. Margaret falls in love with Captain Peter Townsend, an employee of Buckingham Palace who serves as her father's extra equerry.
Margaret convinces Peter to choose her over his current wife. Peter's wife leaves him before he requests a divorce. But with the strict religious rules of the monarchy, Margaret's relationship with Peter – a divorcee – is forbidden by the guidelines of the Church of England. This choice between personal desire and duty to country is a recurring dilemma for members of the royal family.
Claire Foy (Queen Elizabeth), Matt Smith (Prince Philip), Vanessa Kirby (Princess Margaret), and John Lithgow (Winston Churchill), are talented actors. As the four most prominent characters in season one, they add to the compelling story line that Morgan beautifully composes.
At the 2017 Golden Globes, 'The Crown' won "Best Television Series – Drama," as well as "Best Performance by an Actress in a Television Series – Drama" for Claire Foy's role as Queen Elizabeth. This is a reasonable accomplishment for the most expensive TV series ever produced. At $130 million, it's Netflix's most costly original production.
For those who have already watched season one, the wait has begun. Season two's release date is set for early November 2017, a nail-biter for fans attached to Elizabeth's plight as queen. For those who have yet to watch the riveting series, there's ample time to start.
Rating – 5/5
Image courtesy of elle.com