Students give feedback on conceptual plans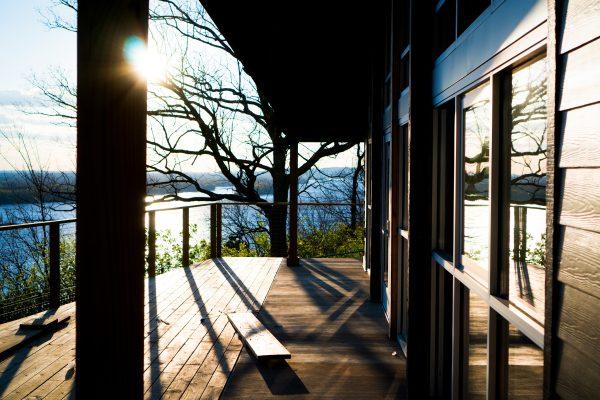 Emily Staunton
Staff Reporter
Estimated at a cost around $30-35 million, the future renovations of the School of Government, School of Nations, and Marshall Brooks Library has recently become more of a reality. The design team and Lawrence Group Architects have shared their conceptual plans and are now listening to students' feedback.
Of the proposed amount, 80-85% will be devoted to infrastructure. According to Provost Dr. Joe Ritter, construction over the next five to seven years will begin with the School of Government, followed by the School of Nations, and finally the library.
Buildings will feature modular 24-seat and 12-15 seat classrooms. Tim Rowbottom, a principal of Lawrence Group Architects, has shared two different concept designs for the School of Government.
In the first design, Student Life sits closer to Admissions and Financial Aid. Currently, the Admissions side is too narrow for a faculty pod, so it would be rebuilt. The lowest floor would include Human Resources, Vice President, and Alumni Offices. The first floor would house more administrative offices along with Academic and Career Advising and the Registrar. The second and third levels would have classrooms, two faculty pods, and spaces for student collaboration. The design has only three floors with an elevator and no split levels.
The second concept of the School of Government includes a "One-Stop Services" where all administrative and student services offices would be grouped together. In this concept, the staircase leading to the walkway to the School of Nations would be less accessible – something that the architects are keeping in mind.
In the School of Nations, Holt Gallery would be bumped out to align with the widest part of the building. A small addition on one side of the building would be added to accommodate a 10-office faculty pod.
On the first floor, the four international classrooms would be replaced with three classrooms. This is due to the current classrooms' lack of versatility, technology, and likability among faculty and students.
Freshman Stephen Stewart gives his opinion stating, "The desks make you take notes with pen and paper, because you can't fit a computer."
The rest of the School of Nations would feature classrooms, collaboration areas, and a staff break room. English professors want a small, private gathering place for students similar to the English and Education lounges.
Library renovations are aimed to accommodate both group and individual study as well as make space for the Center for Teaching and Learning. The book stacks along with the current study carrels comprise a part of the foundational structure of the building so levels two, four, and five will be kept as they are. However study carrels will be improved with WiFi and electrical outlets.
New features to the Library include a glass-walled group study room, a bibliography training center, and a research classroom for professors to display collections.
To be as sustainable as possible the team plans to install insulated glass windows, LED lighting, improved roofing, and zoned heating/cooling. A conversation between the team and students started over the U.S. Green Building Council's Leadership in Energy and Environmental Design (LEED) certification. This "third-party certification" confirms the green materials and practices used in building renovations and rewards the certifications accordingly (USBC.org).
While sustainability is a goal, the design team does not plan to receive this certification as some requirements seem impractical. The building would have to have showers, which is unnecessary and would not be cost-efficient. While LEED certification isn't a focus, the administration is working to employ sustainable practices.
Students disagreed as they felt a LEED certification would benefit Principia. For junior Fiona Waller, achieving LEED certification means "taking a stand publicly even though it will cost more."
"It would be embarrassing if we didn't get LEED certified…other schools are doing it and we're a college institution," says freshman Forest Andresen.
Andreson says that students regretted not speaking up more on this issue with regards to Voney, which is not LEED certified. The design team acknowledged students' concerns. A design member mentioned that Lawrence Architectural Group was picked partially due to their LEED certification.
"Everyone wants the renovations to be something the students and faculty are proud of and want to be in," says Lisa Roberts, Director of Marshall Brooks Library.
Conversations and plans will continue as the team hopes to break ground Summer 2018.
Sources:
http://www.bu.edu/sustainability/what-were-doing/green-buildings/leed/
http://www.usgbc.org/leed
Image courtesy of Lee Tarnow