This content has been archived. It may no longer be relevant
Several Principia students say they are seriously considering military service after graduation, for reasons personal, productive and patriotic.
Each of the students interviewed has been drawn to the military for different reasons. For sophomore Justin Duffy and senior Casey Lee, their grandfathers were in the Navy and Air Force.
Lee said the pursuit of military service has been a long, thought-out process. "Throughout college, I thought I was going to be a lot of different things," Lee said. But more recently in her experience, "I took a moment to think, not on what I want to be, but what I'm actually good at and enjoy. … I always felt strongly about standing up for people, making sure that others aren't taken advantage of or walked all over. Some people don't feel capable of standing up for themselves. If they can't, I will. I like helping people."
She continued, "I know that I could have jumped right into law enforcement by getting into the police academy, but I'm thinking that the Army might be able to impart upon me a more well-rounded education and different sort of skill sets that would make a transition into the police academy, or a government agency, easier later on."
Sophomore Henry Hathaway has a deeply personal connection with the armed forces. "I have grown up in the military my entire life due to my dad being in the Army," he said. "Every two to three years, my dad would receive a new assignment that required us to move to a new location, which varied from all over the U.S. to places in Africa and Europe as well. This allowed my family and I to travel literally around the world and have many neat adventures that played a big role in my decision to join the military."
Although junior Shirley Moihloe does not have a direct military background, her Principia education and home country of South Africa have informed her thinking. "Being a political science major and someone who comes from a country with a strong political background, I have gained interest in the role of the military," she said. Moihloe also attended the Student Conference on U.S. Affairs, hosted by the United States Military Academy in West Point, New York, this past fall.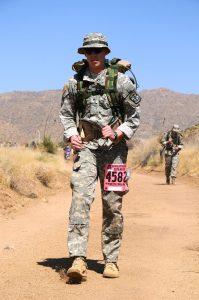 At least three former Principia students are also currently in training for military service. Natalie Wallace attended Principia as a freshman in the 2011-12 school year and then transferred the next year to the United States Naval Academy in Annapolis, Maryland. She is now a second-year midshipman. Matts Wilcoxen, son of dance professor Hilary Harper-Wilcoxen and track coach Chuck Wilcoxen, attended Principia last school year and this past fall. Now, he is attending Southern Illinois University Edwardsville and participating in its Reserve Officers' Training Corps (ROTC) program. And in July, Abraham Noui is scheduled to enter Navy basic training at Naval Station Great Lakes in Great Lakes, Illinois.
"When I was looking into my college options, the service academies stuck out to me because of their emphasis on developing students 'morally, mentally and physically,'" Wallace said. "I'd already been looking at the option of becoming a military officer after graduating from college, so the Naval Academy was a perfect fit for my interests."
Noui was at a crossroads in life after leaving Principia last March, but the prospect of military service has revealed a new path to him. "I have had a few friends join the military, and they have told me how amazing and beneficial it is," Noui said. "Even after hearing all this, I still didn't find myself being interested, because others told me of how scary and dangerous it can be. Even so, this past year, I found myself at a tight corner with my future, which seemed to be heading nowhere. As I was discussing my situation with my grandfather, the military came up, and so I thought I would give it a chance."
Now that each of these Principia students has a dedicated interest in the armed forces, they are working to enter specific branches. Hathaway, for instance, has certain goals in joining the Coast Guard. "What I really want to do in the military is save people's lives, which is what led me to choose the Coast Guard," he said. "Specifically, I would like to be a helicopter rescue pilot or the rescue swimmer that does the actual life-saving. I like it because of the selflessness it requires."
Duffy hopes that he can incorporate attending law school with military service. "As of right now, I am still very undecided on commitment to a specific branch. I would probably go Army or Navy, but it really depends on the ROTC programs offered for graduate school. That's still a topic that I need to do a lot more research into," he said. "I would be most interested in being a JAG [Judge Advocate General's Corps] because it would go hand-in-hand with my interest in law and career goals outside of the military."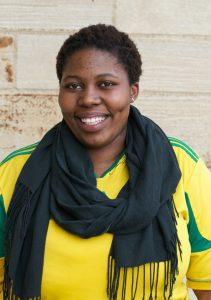 A South African, Moihloe would like to be in her home country's military. "I would specifically like to serve in the South African Navy," she said. "I would like to go into the weapon operations branch, or the communications branch. Weapon operations is very intensive, but an area of interest."
Lee has met with Army recruiters who have visited the Principia campus. After speaking with these recruiters and doing personal research, Lee has found three positions she is interested in: intelligence analyst, civil affairs specialist or military police officer. "I know that my strengths lie in dealing with people face to face; the whole mass communication major has ensured my writing and speaking skills, so if I could put those to use in gathering intelligence, that would be ideal," she said of the analyst position. And of the officer position, she said, "I'm a fan of rules, when they make sense, and keeping things efficient and running smoothly."
Wallace described the process that midshipmen at the Naval Academy go through in terms of assignment. "During senior year, everyone applies for a billet in the specific community they want to serve in upon graduating. The options are surface warfare, submarine warfare, naval aviation, special warfare or Marine Corps. I'm just now finishing up my second year, so I have a lot of time to decide what I want to try out for," she said. "At this point, I'm most interested in going Marine Corps ground [combat] and getting involved in Marine Corps intelligence, but I'm also interested in EOD [Explosive Ordnance Disposal] and possibly surface warfare or naval intelligence."
Both Hathaway and Lee have been working on their ASVABs, the Armed Services Vocational Aptitude Battery exam, in order to enter basic training. Noui has already taken his. "My ASVAB test score was pretty high, so I was able to get the job I wanted, which was operations specialist," he said. "This allows me to keep our nation safe from invasions or any enemy attacks we might not anticipate. It is a really cool job and sets me up very well for my future, since I would love to work for the NSA [National Security Agency]."
Lee, Moihloe and Noui are or will be doing physical conditioning programs in advance of basic training. Lee said she is "running a lot to get in shape so that I'm sure to pass the physical fitness test and not die during basic training." Moihloe said the following of her plans: "When I graduate from Prin, I would return home, where I would enroll in a nine-month fitness course to get physically fit. Once I pass that test, I would be eligible to apply for the positions that I want and once accepted, I would be provided with the necessary courses and skills needed for the position." And Noui said, "Right now, I am working my butt off at the gym, getting myself in the best shape possible before I head out to basic training. … It definitely takes a lot of work to get yourself ready for the military, both mentally and physically, but then again, nothing worth doing is ever easy."
Hathaway will be attending basic training this June at the Coast Guard Training Center in Cape May, New Jersey. The following summer, he will train to become certified as a marine science technician, which conducts inspections on foreign vessels entering U.S. ports, among other responsibilities.
Both Moihloe and Duffy are continuing to also focus on their higher educations. "I think that a major in international relations is very helpful and in a step in the right direction," Moihloe said. "Achieving my undergrad degree is not necessary, but always beneficial." Duffy is looking to the future for his schooling. "I need to do some more research on ROTC programs because any opportunity to go to graduate school will go hand-in-hand with the military," he said. "Next year, I will start the process of talking to recruiters about which colleges offer graduate-level ROTC, and which options are available. ROTC scholarships will be the only way that I can realistically afford a J.D. and pursue law."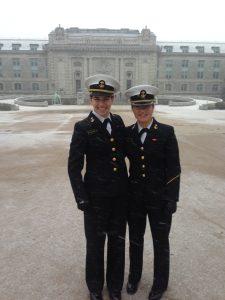 Wallace attends the Naval Academy, which is ranked as the No. 12 best liberal arts college in the country by U.S. News & World Report. The academics there, of course, are very rigorous. "Right now, I'm really just going to school. Most of my time at the Naval Academy is spent in class. Academics are pretty serious here, and grades are a very important factor in what billet you get when you graduate," she said. "In order to be competitive for the branches I'm interested in, I'm just working daily to prepare for those tryouts and screeners, and to challenge myself academically, physically and professionally."
At least three other students related to Principians are currently, or will be, attending the service academies. David Grossman, nephew of art history professor Margaret D'Evelyn, is currently a sophomore cadet at the Military Academy. Bronwyn Harper, niece of Harper-Wilcoxen, is currently a freshman midshipman at the Naval Academy. And Nathan Bermel, brother of this article's writer, will begin attending the Naval Academy this fall.
Everyone interviewed spoke of higher callings when asked to describe why they are pursuing military service. Duffy had a pragmatic yet principled answer, saying, "I guess my main motivation for joining the military is to find a way to serve my country and give back to society while still pursuing my own personal goals. The military provides an opportunity to do this. With the military, I can have the option to go to graduate school, and at the same time commit myself to a higher standard of service to my country. What better option is there?"
Hathaway returned to an earlier theme, saying, "I love how the Coast Guard is focused on selflessness, where people put themselves in harm's way just to make sure someone else may live or continue to live safely. Also, I love my country and find it appropriate showing my gratitude by joining the people who help make it safe."
Moihloe has lofty but grounded goals. "I have aspirations to become South Africa's first female president," she said. "I think that although my American education will be appreciated, the people will still want to see my love and commitment to South Africa. I think that serving your country is one of the most selfless things that you can do, and I think that it makes you a well-rounded and appreciative citizen."
Lee had a simple yet strong response. "I'm passionate about this career path because I think that a lot of good will come from it," she said. "I will be learning skills that will enable me to aid others, and to keep people safe. I just want to help, and I think that this will be a good place to start."
"The biggest reason to join the military is to have a sense of pride and purpose," Noui said. "I don't think anyone could be more proud than a person who has defended their country."
Wallace told the story of a fellow servicemember. "1st Lt. Travis Manion, a Naval Academy graduate who died in Iraq in 2007, was asked that question [of purpose] before leaving on his final deployment. His answer was, 'If not me, then who?' Those five words sum up my motivation for serving. There will always be a need for people willing to serve; if I don't do it, who will?"