This content has been archived. It may no longer be relevant
Dva is a Czech band I saw at The Meet Factory, David Černý's gallery in Prague while at a bicycling and green rally. Dva is the Czech word for two, which makes sense since there are only two members of the band. I really don't know what to make of them, but I do know that seeing them live was insane. The lead vocalist was a mad dancer who infused the crowd with her energy. If you want to listen, check their album HU online. I would love to have a second opinion on that wackness.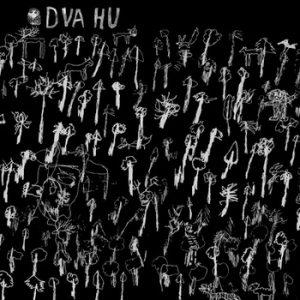 Odd Future's Tyler, The Creator dropped the album Goblin and it's as disturbing and fascinating as his previous releases. His rhymes are intense and are not meant for the easily offended. Take a listen if you are into old school, no censorship rap with a hipster spin. The disclaimer at the beginning of the third track, "Radicals," addresses society's tendency to blame music for turning children into delinquents. The statement undermines the chorus and turns the riot into a farce. If that's not interesting enough, consider the throw down between artists Tegan & Sara and the kid in question concerning his hateful content. Although I wouldn't want the guy to be my bud, I'm with feminist icon Kathleen Hanna on this one. If you don't like it, don't listen to it. But if you do, I won't judge, the kid spits mad rhymes.
The new Bon Iver album Bon Iver dropped and I doubt that I have to let you know that it's good. If you are unaware of the gentle magnificence of Justin Vernon, listen up: it exists. If you think the Elliott Smith sound would be cool if it was cut from a crunchier and folkier cloth, check Bon Iver. It is best for rainy Sundays, while doing homework, or whenever a melancholy mood seems like the right mood.
Rilo Kiley officially broke up, and with them a part of my early high school years died. The White Stripes breaking up was certainly not fun, but this was Rilo Kiley and "Portions for Foxes" was my theme song for longer than I'd like to admit. Although the band members (Jenny Lewis, Blake Sennett, Pierre de Reeder, and Jason Boesel) had not created much of anything together, I still found myself deeply affected by their spilt. I had seen Rilo Kiley my freshman year when More Adventurous came out, and also in my senior year for Under the Black Light. I had caught Jenny Lewis (the little red-head down front belting out the songs) with the Watson Twins after their album Rabbit Fur Coat and with her boy Johnny Rice after her last album Acid Tongue. Even if they did hate each other by the end, I think they had a good run. The four albums they put out (Take Offs and Landings and The Execution of All Things being the other two) were stellar. If you're interested in checking them out, consider starting by looking up the video "Frug" off of The Initial Friend E.P., dancing to "The Moneymaker" or simply standing with your arms reaching up to "With Arms Outstretched." The diversity in songs, both instrumentation and seriousness, is beautiful and worthy of a variety of listeners.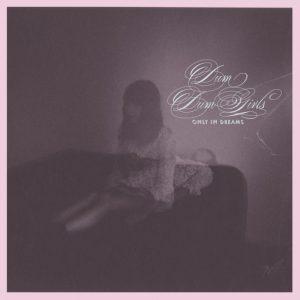 Dum Dum Girls have a new album entitled Only in Dreams and yeah, I knew I was going to like it even before it dropped. The album has the same reverb twist on all girl group sounding sixties songs as the E.P.s and albums before it. Although, I have to admit there is a weak link found in "Bedroom Eyes." This was the second single released from the album and it was far from as good as the first single, "Coming Down." Coming Down" seems well thought out, which is good considering it clocks in at 6:31 and really speaks to the listener of the silent heartache one endures as they are leaving a relationship with things left unrequited. "Bedroom Eyes" is more of a poppy song with all the lyrics stuck in a thick wad of pink bubblegum. It really just isn't as good as any of the previous tunes (seriously, listen to "Jail La La" off of their first album I Will and try and tell me "Bedroom Eyes" is as good). The rest of the tracks on the album do have pop tendencies, but, thankfully, the hard punches provided by the instrumentation (especially from the ever super rad drummer Sandy) keep those songs from being as simple as the aforementioned disappointment (check "Wasted Away" and "Always Looking").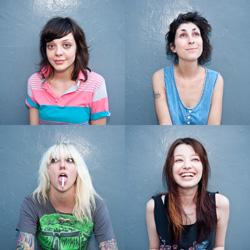 Hopefully, the album will have more of the first kind of track than the latter.
Florence + the Machine have a new album, too and Florence Welch appears to be prepared to throw down some outrageous vocal abilities over emphatic and encouraging instrumentation, again. A video for "What the Water Gave Me" can be watched on Stereogum, the same place where you can check "Shake It," the other single that she has dropped. If you're ready for some more Lungs-like beats, pick up Ceremonials when it hits stores and iTunes on 11/1.
Jack White is getting together with ICP and I am scared.
Music I'm Stoked On Right Now
The Coathangers:
If you're not down for crazy punker girls rocking out on instruments they arguably cannot play very well, do not listen to The Coathangers (or any riot grrrl group for that matter). The Coathangers are the kind of band that teenage girls pretend to have with their best friends as bandmates (yeah, I had a band called The Spoons in which I would have played bass had we ever had a rehearsal or written any songs), which is to say the lyrics and subject matter are often crude and childish in a way that makes the band completely hilarious and awesome (check "Parcheezi" and "Stop Stomp Stompin"). Case in point, this band of Atlanta locals includes Crook Kid Coathanger (guitar), Minnie Coathanger (bass), Rusty Coathanger (drums), and Bebe Coathanger (keys). All of them take turns on vocals, Crook Kid being the most predominately heard except in songs like "Hurricane" and "Shut the F**k Up" where Rusty is lead vocals with a loud, screamo wail. The latest album Larceny & Old Lace is out on Suicide Squeeze Records. Check it, if you dare.