This content has been archived. It may no longer be relevant
Athletics
Principia College Athletics has had a very successful spring quarter!  Nine athletes have already garnered SLIAC player of the week recognition, including Greg Ball, Hilary Frandsen, Casey Powell (twice), Carlie Sanderude (twice), Drew Clark, Andie Raffles, and Luke Ball.  Carlie Sanderude also received the prestigious SLIAC Player of the Year award in women's tennis. We've also broken some records this spring. Greg Ball struck out more batters than any other pitcher in Principia history. Casey Powell broke the 28-year-old 800 meter record at the College.  Drew Clark is currently the 3rd fastest in the 800 meter in the entire nation of DIII schools.  Staffing-wise, we've recently hired the talented Jess Semnacher as the new women's soccer coach. On the new media front, check out Facebook.com/PrincipiaCollegeAthletics.  We'll be launching a workout-of-the-day and thought-of-the-day program on Facebook this summer to help you stay fit and inspired all summer long!
SEP
We have a lot of really exciting Panther Perks events coming up! The Chain Net Classic will take place Saturday after Week Six! The iPad drawing will take place at Starbrooks during Week Seven! One of the big events to look forward to is the Homegrown Festival, an all-day event Saturday after Week Seven. Homegrown will be the first event included in the third iPad drawing, which will be announced Wednesday of Week Ten. To be in the running, don't forget to get your card scanned by one of the SEP's with our new neon hats! A few more events to look forward to include the Volleyball Tournament Saturday after Week Eight, Principia's Annual Film Festival on Friday of Week Nine, the Ultimate Frisbee Tournament and Rumpus/Luau both Saturday of Week Nine, and the Intramural Playoffs Sunday after Week Nine! What an exciting rest of the quarter!
Music Department
Student Recitals
This spring quarter, nine music students will be giving solo recitals, including Blake Hansen,
Marla Hansen, Matt Poulos, Michelle Miller, Ashley Alarcon, Sam Doty, Mallory O'Neill, Emily Odell and Jeff Messman. Check the Principia calendar for more information.
Faculty News
John Near published a 522-page biography on composer Charles-Marie Widor: Widor, A Life
Beyond the Toccata.
Marie Jureit-Beamish received a national award from the Daughters of the American Revolution
for Community Service.
Student and Alum News
Blake Hansen won the SAI competition on piano, and was awarded a scholarship to attend
University of Hartford in Connecticut for graduate studies in piano performance.
Alum Lindsay Garritson was one of 30 finalists for the Montreal International Piano Competition, which will be streamed live on their website from May 23 – June 3.
Concerts
The music department hosted several international musicians this quarter, including
Brazilian pianist Luiz De Moura Castro, sitarist Dr. Suman Sharma from Delhi, India, kora player Alhaji Papa Susso from The Gambia, West Africa, and a composition by Fred Onovwerosuoke from Ghana, performed by the Principia College Orchestra.
Computer Science Department
After twenty years at Principia, math/computer science professor Tom Fuller finally took a sabbatical in 2009-2010.
His primary goal for the year was to become a better teacher. Sub-goals included active involvement in "real world" programming, photography, travel, and writing for the Christian Science periodicals.
Fuller researched statistics to calculate repair part needs for Bell helicopters and F18 fighter jets among other uses. He applied multivariable calculus and artificial neural networks to refine sales forecasting for some multinational distributors.
Fuller and his wife, Sue, did volunteer research for Longyear Museum.
And, yes, he and Sue did travel: Morocco and a dozen states. But the most substantial activity was prayer and study. From it all, he discovered anew that his real calling is teaching and he gratefully returned to it last fall.
Euphrates Institute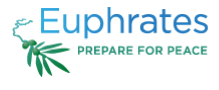 The Euphrates Institute is glad to be working with a team of 14 this quarter. With student Fellows, volunteers, coordinators and full-time staff, our office is bustling! Highlights from the past month include: the successful return of our inaugural student abroad (created through a partnership with CELL); our frequently updated website peppered with Fellows' news-commentary and thoughts on bridge-building; talks given by Founder Janessa Gans Wilder in Detroit and soon, Chicago, to introduce the common ground that exists between the West and the Middle East; the recently published joint-press release with the United Religions Initiative to support Midwest Muslims during a time of rising Islamophobia; and the announcement that the Euphrates Summit: "Our World Beyond 9/11" (October 27th and 28th), which aims to move us into a higher level of consciousness regarding the post-9/11 mentality, is taking shape! Visit our website for more information: www.euphratesinstitute.org.