by Tara Adhikari
Katie Penfield felt overwhelmed as she sat in an open forum in Wanamaker on March 12, hearing that she would need to pack up her belongings within 72 hours and return home, ready to start remote learning after Spring Break.
Her mind immediately went to Dance Production, an annual showcase of dances choregraphed by students, which she had chosen to participate in for the fourth year in a row rather than graduate early. As an assistant director, she had spent 20 hours every week of spring semester choreographing, taking technique classes, and planning the logistics of the show.
But even in a situation no senior would imagine for themselves, a quick idea restored hope. In the 24-hours following the Wanamaker forum, director Erin Lane organized a final rehearsal, broadcasted via Facebook live stream, to share the students' effort and hard work. The performance brought together, at one point, 100 members of the community, all while complying with requests for social distancing.
The dances were informal and "playful" as senior choreographer Kayleen Rice described it, a chance to witness all the work put in by the Dance Production team throughout the year, a chance to celebrate a final performance with friends.
The COVID-19 cancellations at Principia College meant not just a cancellation of a spring break spent in the California sunshine, but a cancellation of sports seasons and performances students had worked toward all year. Not all students had a final performance to give closure, but many are still finding ways to adapt to unprecedented times, seeking comfort in the knowledge that they are not alone in facing these challenges.
The Pilot interviewed seven students — across fields of dance, music, art, and athletics — to find out how they were coping and moving forward a week later.
Athletes around campus heard whispers before the forum on that Thursday afternoon before Spring Break that their seasons might be cancelled, and when they arrived for their regular practice at 4:30, the rumors thudded with confirmation. The NCAA had cancelled all remaining championships for the spring semester.
"I was sad because it was my senior season and it got cut short, explained Sean Hannan, a four- year starter, speaking from his home in St. Louis, Missouri. "And that means it's the end of my baseball career."
Chris Stamos, a sophomore teammate from Pasadena, California, recalled turning to Hannan unable to fully comprehend the news. "We didn't have a chance to say goodbye to the season," he remarked, reflecting back on the moment. The team hadn't realized that the Tuesday game they played earlier in the week would be their last.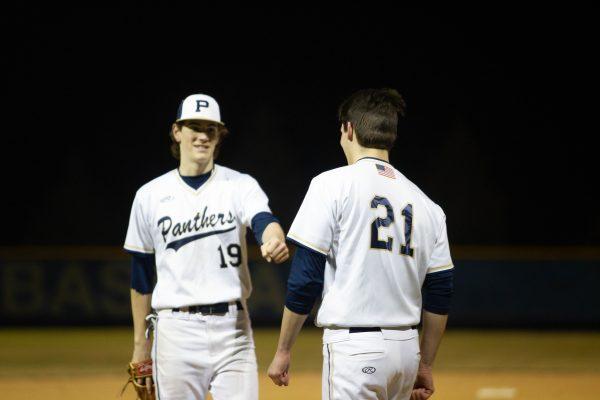 For these athletes, especially the seniors, it was difficult to process such an abrupt ending to the season.
After a week of spring break, Principia athletes, artists, and musicians considered what role these passions play in their life without an established structure.
For Carson Landry, a senior music major and carillon player, it was not only a lack of structure but also a lack of equipment that posed a challenge. Landry expected that upon returning home to Orlando, Florida, he would make a 1.5 hour commute a few times every week to the closest carillon, one of only four in the state of Florida. He soon found out that because of COVID-19, the carillon tower was closed.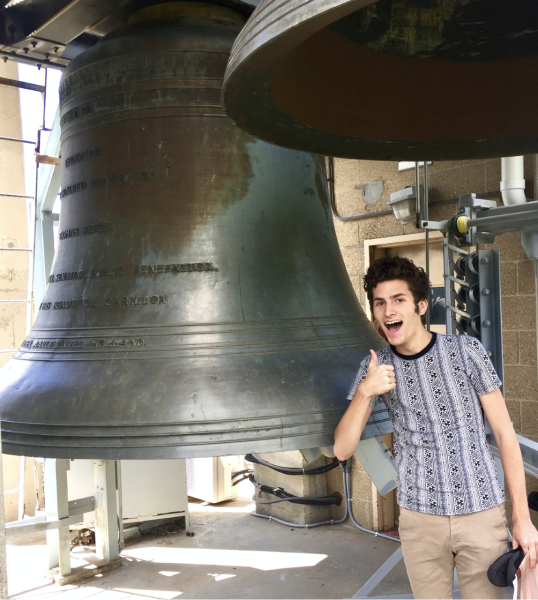 "I'm in a holding pattern to see how things unfold," said Landry, who has a scheduled diploma performance exam at the North American Carillon School in June.
Landry does not know how he will prepare for the eight advanced carillon pieces he will perform as part of the exam, but in the meantime has worked toward completing the three online classes that are part of the diploma.
"The good thing is that the carillon world is a really small one," said Landry who remains hopeful that this community can be a resource.
Marlaina Mathisen, a junior art major, took full advantage of her transportable supplies and settled into a studio space that her mom carved out in the basement of their Chicago home. To hold herself accountable, Mathisen asked her family to pick a subject, medium, and technique and created a painting assignment due at the end of every day.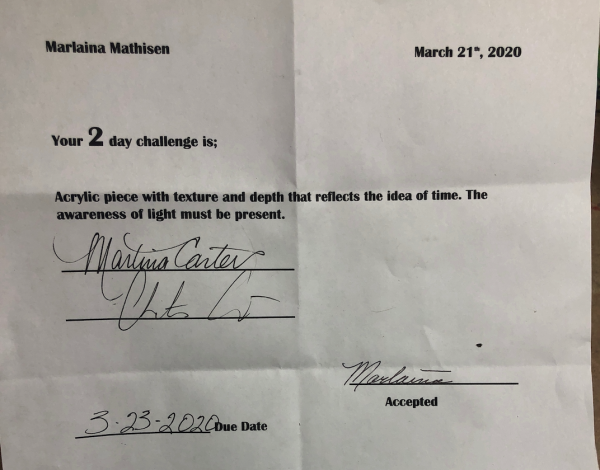 Mathisen admitted that while she has a strong passion for painting, getting started remains a daily feat.
"I feel like this is going to be a really big test on independence and self-starting," said Mathisen of the coming weeks, adding that it feels "kinda scary."
Abe Ott, a track runner, challenged himself to keep running back home in Durango, Colorado but acknowledged that it is hard to train without any competitions to look forward to. While the end of his senior season came sooner than expected, Ott focused on the bigger picture.
"There's no reason to give up, even though sometimes it's a little tempting," he said with a laugh, noting that he has continued his "fun runs" ranging from 5 to 10 miles. "At the end of the day, it's training for life. If it's important to you, then you'll find a way to be motivated."
For Ott, this means finding an intrinsic motivation for running, grounded in effort rather than a time.
Ott's coach, Sedge Southworth, has remained supportive of him and the other runners on the distance team, sending emails with daily workouts and checking in over the phone. For Southworth, training is a way for his athletes to honor the commitment they signed up for, similar to an academic class.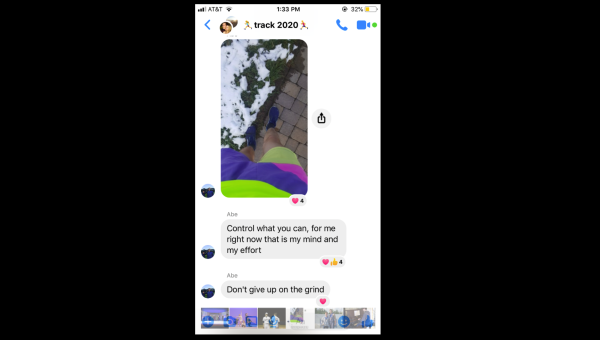 "This is an important time for everyone to figure out 'why do I do this sport?'" said Southworth from his home in Loveland, Colorado, adding that training helps restore normalcy and will allow for improvement in future seasons.
Stamos, currently under a shelter-in-place order in California, echoed Ott's sentiment, "it's hard to train for something that you can't really see." While his local gym remains closed, Stamos continues workouts of pushups and sit ups at home.
"I still do it because I know that I will be playing baseball in the future," he said.
While unsure of what the coming weeks would hold, all expressed a common feeling of comfort in not being alone in their uncertainty.
"At least I feel like we are together on this. Everyone is literally going through the same thing," said Mathisen.
"It's really beautiful to see how even though we're being distanced from each other physically, it really feels like we're present as a human race, coming together a lot more," said Rice.