This content has been archived. It may no longer be relevant
Cate Norton
Current Hometown: Greensburg, Pennsylvania.
After graduation, Norton will spend the summer searching for the perfect apartment in Pittsburgh, Pennsylvania.  Why?  Because she'll be attending law school this fall at the University of Pittsburgh.  She chose Pitt after receiving a substantial scholarship, but she said that's not the only perk.  It's also close to Norton's home, and she has made some personal connections talking to a professor with whom she has common interests.
While she said she is not sure what she wants to do with her law degree, Norton plans to study abroad in France and hopes that her time there could lead to a position at a law firm abroad.  She is also interested in working as a lawyer for an American embassy.
"I'm both nervous and excited," Norton explained.  "I'm nervous because I know that the workload is going to be much bigger than anything I've ever experienced, but I'm excited to try living on my own and meeting new friends in law school."
Norton's favorite Principia memories include participating in the 2008, 2009, and 2010 Dance Productions and being a member of the cross country team in 2008.  She chose these activities to challenge her limited view of herself, she said.  Before taking part in either of these activities, Norton had always hated running and never thought of herself as a dancer.
"I'm really grateful to have been given such wonderful opportunities to grow in so many ways!" she said.
Ginny Tonkin
Current Hometown: Erie, Pennsylvania
This summer, senior Ginny Tonkin will be working in Erie, Pennsylvania, for Erie Times-News.  She will be the content manager for the paper's website, GoErie.com, until the fall, at which point she will move to Asia.  Her intention is to teach English abroad. She will start in Phnom Phen, Cambodia where she will take a four-week training course to earn her Teachers of English to Speakers of Other Languages (TESOL) certification.  Tonkin plans to teach in either Vietnam or Cambodia for one full year.
Tonkin said, "I was really interested in teaching abroad because it would give me an opportunity to see and experience another part of the world from an insider's perspective, as well as allowing me the opportunity to give back to the world a little bit before launching my own career."  Further down the road, Tonkin hopes to attend graduate school, possibly in a dual degree program for marketing and international relations.
Tonkin's favorite memories from Principia are hosting her own radio show on Principia Internet Radio, anchoring for Pilot-TV's coverage of the 2008 election, and researching on the 2007 India Abroad.  She added that she has enjoyed "living with the fabulous women of Joe McNabb and serving on the 2010 PAC board."  While those memories are among her favorites, the abroad program has stood out in her experience.
"I loved getting to travel on two abroad programs," said Tonkin.  "Traveling to India … had a profound impact on my life."  Of her time on the PAC board, Tonkin said, "Using what I had learned in my Mass Comm classes to bring people to our conference, learning a lot about our topic, working with such a fantastic board, and finally seeing it all come together was such a cool experience."
Chelsea Kendrick
Current Hometown: Bethesda, Maryland
Chelsea Kendrick will be serving as house manager for the Boston Asher House after leaving Principia in June.  In this position she will manage the finances of the house while spiritually and morally supporting its residents.  While there, Kendrick also hopes to be active in Discovery Bound and volunteer at the local reading room and The Mother Church.
"One thing that Principia has taught me is how much I value Christian Science, and this position will allow me to both give back to other Christian Scientist undergrads and grad school students," Chelsea explained.  Other than that, she hopes to hike, bike, and take advantage of all the outdoor activities that New England has to offer.
Kendrick said she is excited about her post-graduation position because she will have more time to delve into her study of Christian Science.  She wants to focus particularly on practicing Christian Science because, besides possibly attending graduate school, she is open to the idea of Christian Science nursing or even becoming a Christian Science practitioner someday.
"In that light, I see this position as really helping me to lay a foundation for any future work," Kendrick said.
Principia has provided Kendrick with many good memories.  She said she has truly loved every minute of her experience here.  Her highlights include co-directing the Public Affairs Conference in 2010, serving as student body vice president, and being a captain of the women's lacrosse team.
Student: Ricky Seaman
Hometown: Winter Park, FL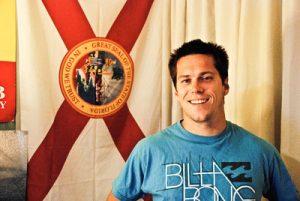 Ricky is well known for his love of the world's different cultures and languages. This passion ties in directly with his post-graduation plans.  After school, Seaman will travel to Argentina to solidify his already impressive grasp on the Spanish language.  To make some money while he is there, Seaman will teach English or soccer skills to the local youth.  He plans on living in Argentina and immersing himself in its rich culture for at least six months before traveling to Syria.  In Syria, Seaman will study Arabic at the University of Damascus.  He plans on being in Syria for at least one year before moving on to the next country he will explore.
At Principia, Seaman studied Mass Communication and had the chance to produce his own radio show featuring the best artists from the international music scene.  He also played in several bands over the years at Principia, most recently as a member of the reggae band The Simba Locos.  He played soccer for four years and captained his senior year. He broke several records, including most all time goals and most game-winning goals.  He interned in Guatemala doing video production work and studied abroad in Greece and Turkey.  As long as there is an exciting new place to see or an intriguing dialect to master, Seaman will be happy to do so with a smile on his face.
Student: Amos Muiga
Hometown: Nairobi, Kenya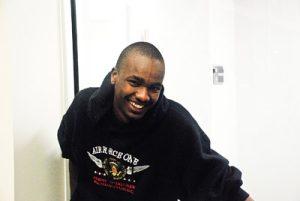 Following graduation, Amos will travel to Dallas for the summer where he will work for The Leaves.  The Leaves provides skilled nursing, residential living, and opportunities for study and renewal in a Christian Science atmosphere.  Once the summer has come to an end, Muiga will relocate to Boston where he will work for The Mother Church's Committee on Publication Department.  This exciting job will allow Muiga to utilize the skills he learned while at Principia and also will grant him the opportunity to travel around the country, an opportunity he is more than happy to seize.
At Principia, Muiga studied Political Science with a focus on international relations and theory.  In the spirit of his major, he participated in Model United Nations in St Louis and also helped run the Whole World Festival on campus. Muiga worked as the manager of the gym in Hayfield House and as a cashier at the Bookstore.  Amos was also fortunate enough to study abroad in Barbados and learn about the culture and history of the island and its people.
Student: Alex Strezev
Hometown: Kishinev, Moldova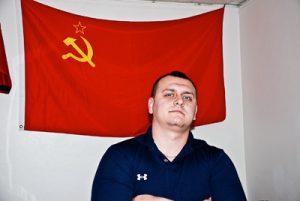 Once the pressure of papers and presentations is but a memory and graduation is over, Alex will travel to Los Angeles for a summer internship with a film production company.  He will do camera work, video editing, and possibly land a minor role as a gangster in the romantic comedy he is helping make.  Following his intern work, Strezev hopes to obtain a full-time job working in the movie business and to one day produce films of his own.  Strezev also has the backup plan of moving to Florida and re-opening a performance automotive business he once co-owned with a friend.  Either way, Strezev will do something he loves in a beautiful coastal state.
At Principia, Alex studied Mass Communication and minored in Business.  He hosted his radio show "Club PIR" and played only the best electro/trance/house he could get his hands on. As a talented electro DJ himself, this wasn't much of a challenge.  He lent his skills as a DJ to numerous dance events on campus and kept the party going all night long with his pulsing tracks.  Strezev played three years of football, when the program existed on campus. Strezev is also an avid car fan and his 1994 Toyota Supra could often be heard rumbling along from clear across the campus. Not known by many on campus but a boisterous and loyal friend to a lucky few, Strezev surely has the drive and talent to make it big in the entertainment world.  Look for his name: you'll read about him one day.