This content has been archived. It may no longer be relevant
In the months since the protests began in Kiev, Ukraine, concerns about global stability, national sovereignty and human rights have all been earnestly discussed. But for many students at Principia College, another important question comes to mind: will this summer's Russia abroad proceed as planned?
St. Petersburg, where 10 Principia students will hopefully spend three weeks this summer, is over 700 miles from Kiev. Any concern for the abroad has more to do with the political relationship between Russia and the United States than actual proximity to danger.
Principia abroads have been cancelled and rescheduled in the past due to political concerns. In the case of the Russia abroad, where students are already enrolled in classes in preparation, the abroad would likely be moved instead of cancelled. If unable to go to Russia, the backup plan "would involve the abroad being transferred to another location where there is a Russian community and Russian language school," abroad program manager Stephanie Loveseth said.
The language school is of particular importance since the abroad is designed to fulfill the general education language requirement. This is especially tricky because Principia is offering Russian specifically for the abroad. If language requirements were not fulfilled overseas, those students would still be in need of a language credit would have to work individually with the language department.
Whether the abroad will actually take place is not decided by French professor Helene Brown, or the abroad RC, dance professor Hilary Harper-Wilcoxen. Brown says she may be consulted about the decision, but ultimately the abroad office and Principia administration will make the call based on information they gather from the State Department, the media and Principia's insurance providers.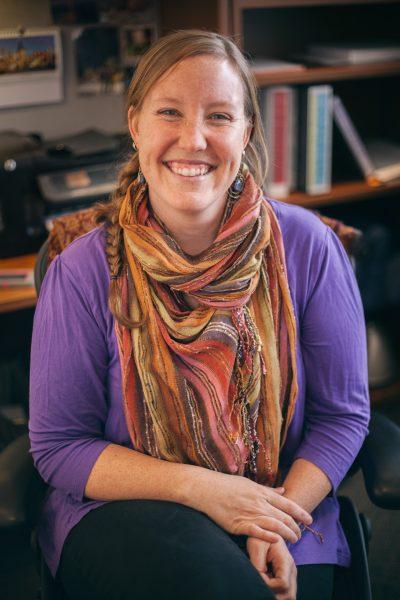 The real make-it or break-it step on the road to Russia is obtaining visas. As all 12 visas came through in March, things look good. "At this time, it is very likely that the Russia abroad program will go as planned," Loveseth said.
Brown says that she always recommends that abroad participants "blend in when they are outside and avoid talking loudly in English so as not be singled out right away as foreigners." Outside of this usual advice, she has not changed any plans for this abroad because of the current political climate. The abroad has not planned on going anywhere particularly dangerous in Russia. The plans, which have been in the works for several years, do not look as though they will have to change.
Brown has said that she is "more focused on deep metaphysical work towards harmony, completeness and fulfilling the intent behind this program: to contribute to the healing of the nations," than on contingency plans for if the abroad is canceled. Everyone involved is continuing forward expecting good and planning on the abroad's success.
For the time being, no changes seem necessary for the Russia abroad. An incredible amount of work and care has gone into planning this abroad, and that work seems more likely to pay off than the political situation in Ukraine might at first suggest.