This content has been archived. It may no longer be relevant
For most students on campus, the spring semester is a chance to finish the academic year in good standing. But for the new transfer students, this semester is an opportunity for a new beginning. Principia College welcomed seven transfer students to its campus in January. This group, comprised of three domestic students and four international students, will add to the diversity of the student body. Several of them shared their stories about their interests in Prin.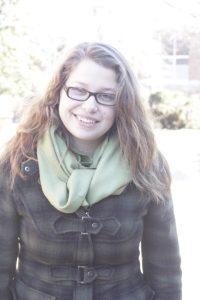 Sophomore Kalila Kalani is from Washington. Last year, Kalani attended community college near her home. She heard about Principia through one of her friends from Sunday School. Her friend encouraged her to come for a visit, which turned out to be her motivation for coming back as a student. "The environment is one of education and love," she said. "It was something I had to be a part of." Since transferring to the college, Kalani has done volunteer work and hopes to continue to get involved as much as possible.
One-year enrichment student Aaron Dokodzo is from Togo in West Africa. He heard about Principia while attending the First Church of Christ, Scientist, Lome in Togo. He came to Principia in order to improve his life as a Christian Scientist, to contribute to the Principia community, and to study and learn about American culture. Dokodzo has already grown a lot through his experiences at Principia. "It wasn't as easy as I expected. I was shy during my first weeks. I didn't know how to deal with the new environment and educational system," he said. "But knowing that God is everywhere and [that] He leads us all the time was powerful." Dokodzo has been enjoying meeting new people and sharing different aspects of Togo culture with his fellow students.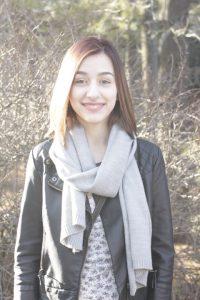 Freshman Thalia Chapa is from Mission, Tex., five minutes from the U.S.-Mexico border. She previously visited Principia and really enjoyed it. "I didn't feel like I was getting anywhere with community college," Chapa said, "so I threw my life into a few bags and bins and ended up here." This is the first time Chapa is living on a college campus. So far, she's been settling in and getting used to the new routine. She enjoyed her experience as a member of the color guard team at her high school, something that Prin does not offer, but she is almost overwhelmed by the amount of activities that she can get involved in here. Chapa is looking forward to learning about how to get involved on campus, film being a particular interest that stands out to her so far.
Freshman Gerves Baniakina is from the Republic of Congo. He heard about Principia while attending the Brazzaville Youth Summit in 2008. "I'm here at the college in order to study computer science and to grow spiritually," he said. Baniakina is interested in playing basketball during his time at Principia College.