This content has been archived. It may no longer be relevant
Monitor Night Live
Monitor Night Live is always an eye-opening event for Principia students. This year's February 24 panel presentation included input from Linda Feldmann, senior correspondent Gail Russell Chaddock and editor John Yemma. Southern U.S. correspondent Patrik Jonsson tuned in virtually from Atlanta and staff writer Mark Trumbull contributed from Boston. Highlights from this year's event included an insider's view on the GOP candidates, controversial Super PACs and the art of campaigning.
Monitor Night Live was brought to life during former College President George Moffett's time at Principia College. As a former Middle East Bureau Chief for the Monitor, Moffett aspired to bring the inspiring "team atmosphere" of the Monitor to the Principia campus. Each year, students are privy to an overview of current events, learn how writers objectively report issues, and form a better understanding of the meaning behind the Monitor's mission to "injure no man, but to bless all mankind."
Monitor Night Live was designed to inspire and educate Principians. Faculty and staff members, alumni and current students of Principia College represent the largest base of subscribers to the The Christian Science Monitor. Special Events Coordinator Tim Booth says the purpose behind Monitor Night Live is to "build a bridge of recognition to those who are on the front lines of news-making."
This year brings with it critical political events that have the potential to alter the course of history, and Monitor Night Live gives students an insider scope from news writers who are reporting on the front lines of political debate.
Booth says of MNL's influence: "Senior Monitor correspondents see the Christ in the educational atmosphere at Principia College and are blessed. Representing the Christ in education is a huge benefit of Monitor Night Live. The world needs the Monitor and the world needs Christian Science." Principians and senior Monitor correspondents share the mission of blessing mankind, engaging in intellectual discussion from a metaphysical perspective, and spreading the healing purpose of Christian Science around the world.
SPEAK for Women
The 4th annual SPEAK event (Students of Principia for Education, Awareness, and Kindness) was presented to the Principia community on Feb. 18. Event coordinator and junior Lila Morse says that "SPEAK is a performance event in which both women and men come together to present their poetry, monologues, music, scenes and dance pieces. These performances address some of the challenges that women face throughout the world, as well as express gratitude for the progress continuing to be made." This event raises awareness and empowers people to take action about gender rights issues. This event also inspires people to participate in movements aiming for gender equality among all global citizens.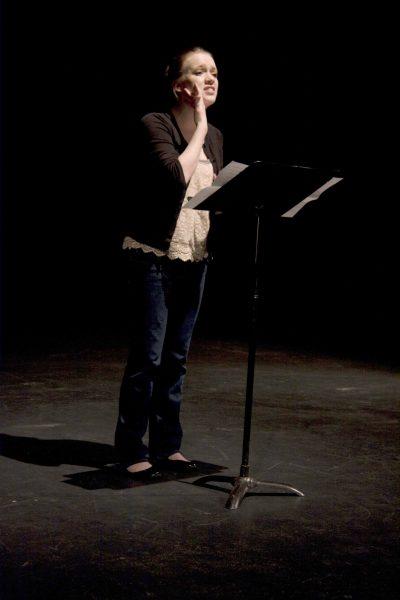 This project has been deeply inspiring, memorable and transforming for many Principians over the last four years. The point of SPEAK is to inspire Principians to reach out in their communities, build equality between the sexes and eradicate societal stereotypes that aim to define male and female roles. The honest and heartfelt atmosphere of SPEAK also allows people to feel free to speak their minds without fear or hesitation. Last-minute performances attest to this open and inspiring atmosphere. Morse says: "[The] purpose of SPEAK is not to victimize or place blame on anyone." She adds: "we do our best to make sure that nothing leaves us feeling angry, hateful or helpless."
In order to eradicate gender inequality, men and women must feel comfortable expressing themselves. Understanding and valuing the shared qualities between men and women will bring change to domestic violence and other gender-related issues. Morse says that "men have a stronger voice in political and social movements. Gender understanding and balance is very important. Men must hear the genuine voices of women, and vice versa."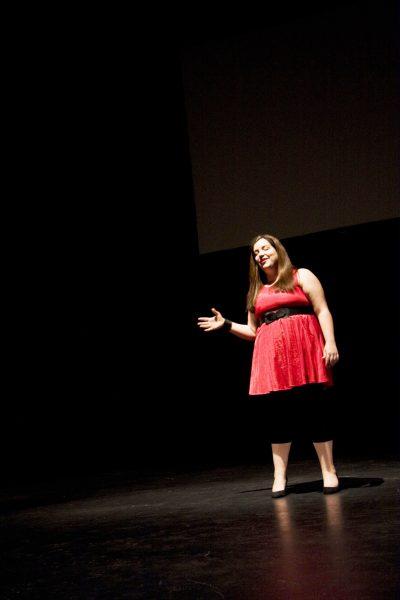 Before the show, Morse and event volunteers distributed pieces of paper at the door to the Blackbox, on which audience members wrote gratitude for the special women in their lives. Throughout SPEAK, there were designated breaks where these notes were read out loud. Morse explains, "These breaks of gratitude open a mindset for being appreciative of the good that is going on."
Image courtesy of