This content has been archived. It may no longer be relevant
By Nathan Brantingham
The Principia Men's Soccer team advanced to the SLIAC championship after winning a physical game against Westminster College thanks to two goals from junior Kaleb Keller.
Last night, the No. 1 seeded Principia Panthers took on the No. 4 seeded Westminster Blue Jays in the semi-final round of the SLIAC playoffs. The stands were packed with Principia students, faculty, and families who all came out to support the team.
Westminster scored the first goal of the game 20 minutes into the first half, but Principia's defense held strong. Anchored by an amazing performance by sophomore Cole Heinbaugh, who continuously stifled the Blue Jays' attacks coming to his side of the field, the Panthers ensured that Westminster did not score more than once.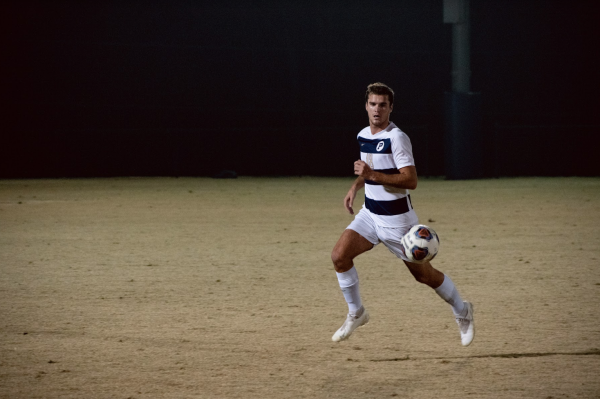 Both teams were fiercely competitive, which led to much physicality on the field and referees calling multiple fouls to keep the game under control.
One such foul led to Principia's first goal of the night, about 35 minutes into the game. Senior Kaden Keller was fouled by Westminster's keeper while attacking the goal. His brother, Kaleb Keller, scored the resulting penalty kick, not only evening up the score but also cementing him as the college's new record-holder for career goals scored with 48.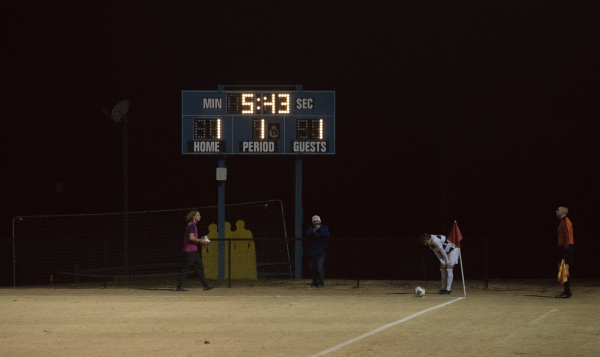 Much of the game was very back-and-forth with the ball ping-ponging from one side of the field to the other. Both teams' defenses were dug in, and the intensity of play only grew as the clock approached zero. Junior Kelsey Betteman remarked, "[The game] was really intense and the crowd's energy level [was] fantastic."
This energy had not dipped after halftime when, just four minutes into the second half, Kaleb Keller scored his second goal of the match, dribbling past three defenders and delivering a beautiful strike that flew right past Westminster's keeper. The crowd went crazy as Keller celebrated with a backflip in the middle of the field.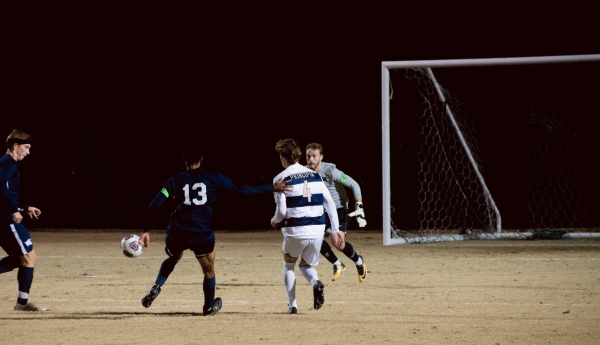 Principia's defense stayed strong the rest of the half with senior keeper Nick Klusmeyer saving the few shots that the rest of the defense let by.
The crowd stormed the field to celebrate with the team as the time expired and the Panthers punched their ticket to the SLIAC championship. The final game will take place this Friday, Nov. 8, at Principia College.

Image courtesy of Jessica Bayne