PC BEACH VOLLEYBALL KICKS OFF 2017 SEASON AT TEXAS A&M KINGSVILLE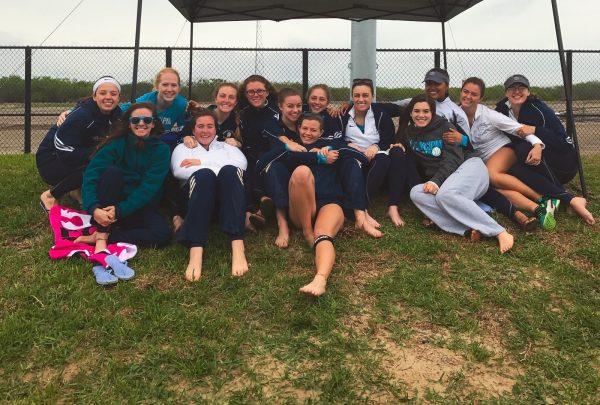 Kingsville, TX. — The Principia Beach volleyball team kicked off the 2017 season at the NCAA Division II Texas A&M Kingsville tournament today. The Panthers' roster included Sophia Hathaway and Cha Cha Fisher at the #1 spot, Emily Tippetts and Nicki Matters at #2, Makena Patterson and Noelle Shoemake at #3, Amanda Roberts and Devon Marunde at #4, Zoe Mahler and Mia Gill at #5, and Anna Webster and Laura Cluthe split time with Mesa Goebel and Tori Vandiver at the exhibition #6 spot.
Principia dropped the first match to NAIA Missouri Baptist, and were defeated in the second match by host Texas A&M. Mia Gill and Zoe Mahler were the lone victors on March 3 with a gritty win over Missouri Baptist. All of the Panther teams showed progress through the day, and when their ball control was tight they were able to get in system and compete. However, with 15-20 mph winds there was little room for error in serve receive, and the team that passed the ball won the game!
This was a great beginning for Principia. The day had a little bit of everything needed to move their games forward – cold and wind, tough competitors, and two matches in a row to figure things out. The women get back on the court on March 4 with a 10am match against Division III Stevenson, and then have a second chance at Missouri Baptist.