This content has been archived. It may no longer be relevant
By Aurora Muller
For many students, college is their first time away from home. Although this experience helps students become more independent, missing home and family is not uncommon. To help remedy this, Principia invites parents of current students to visit the campus for an annual event known as Parents' Weekend.
In the past, Parents' Weekend fell during spring semester, typically on the same weekend as Dance Production so parents could attend. This year, it was moved to fall semester to give parents the opportunity to attend the Homecoming sports games and the McVay Grand Opening.
Carly Hendrickson, an administrative assistant in the Admissions Office, estimated that around 80 parents visited the campus for this most recent Parents' Weekend, which lasted from October 17th through October 20th. Students with visiting parents were seen gleefully bringing their parents along to their various activities.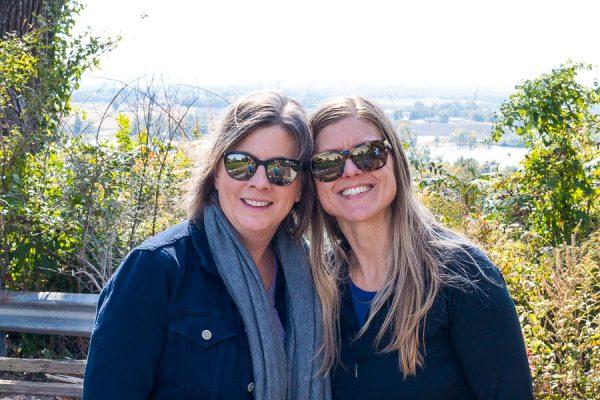 "It was really wonderful to have my dad and brother here, particularly because of the McVay Opening," said senior Emily Coolidge. "It was really special to have them here to celebrate the new building as well as come and see the performance and witness all the hard work the performing arts students put into that show."
For a number of students, however, Parents' Weekend was just another weekend. Some students, specifically international students, were not even aware that it was Parents' Weekend until they saw parents of other students around campus.
International students rarely have their parents visit during Parents' Weekend. Many of these students echoed the sentiment that this is routine for them.
"I'm used to it," said sophomore Philip Ogelo, who is from Kenya.
Most international students come from countries and continents far from the contiguous United States, so it seems impractical for their parents to travel hours or even days only for a weekend. They, instead, have accepted that their parents not visit the campus until their graduation.
"It's easier to go home than for them to come here," explained Ugandan sophomore Gastuvas Balukake. "It's better to wait for graduation."
The first Parents' Weekend is usually hard for international students, but over time they find ways to cope with not seeing their parents. They have been able to soothe the loneliness by forming special bonds with their fellow students.
"I started to open up, and I created a second family," shared Balukake. "My friends are my family."
International parents can feel comfortable knowing that their children are not alone or unloved while they wait for graduation.

Image courtesy of Katie Penfield