This content has been archived. It may no longer be relevant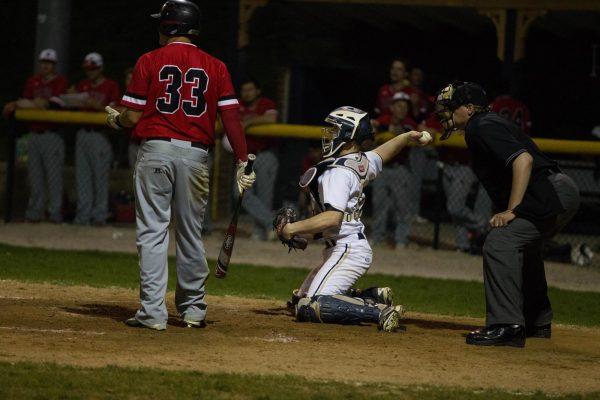 Principia Athletics
Carlinville, ILL. – The Panthers traveled to Blackburn College on April 15 for the final two games of the series against the Beavers.
Game 1
After falling behind 4-1 early, the Panthers clawed their way back to take a 5-4 lead in the top half of the sixth inning. Alex Stamos retired the side in order in the home half of the sixth. The Beavers held the Panthers scoreless in the top of the seventh so the Panthers entered the final half inning with a one run advantage. Stamos retired the first two in the seventh and then was down to the final strike of the game before Shane Lewis blooped a ball to shallow right field. Lewis then advanced to second base after a wild pitch. Tyler Duran roped a two-out double thereafter and Lewis scored the game tying run. The Panthers brought in their closer, Parker Tibbetts, with two outs and a runner on second. Tibbetts threw two straight strikes and had Blayten Magana, the Beavers cleanup hitter, in an 0-2 hole. Down 0-2, Magana grounded the next pitch between the shortstop and third basemen and Duran came around to score the winning run. The Beavers walked off with a 6-5 win for game one.
Game 2
The Panthers dropped the final game to the Beavers, 15-4. The Panthers are now 16-10 and 7-5 in conference.
Principia returns to the diamond this Tuesday at home against the Webster Gorloks who are currently #26 in the nation. This is a big week for the Panthers as they look to make a push for playoff contention as they take on the Gorloks Tuesday and then Greenville College Friday and Saturday.