PANTHERS ERUPT FOR 11 RUNS BUT FALL TO HORNETS, 17-11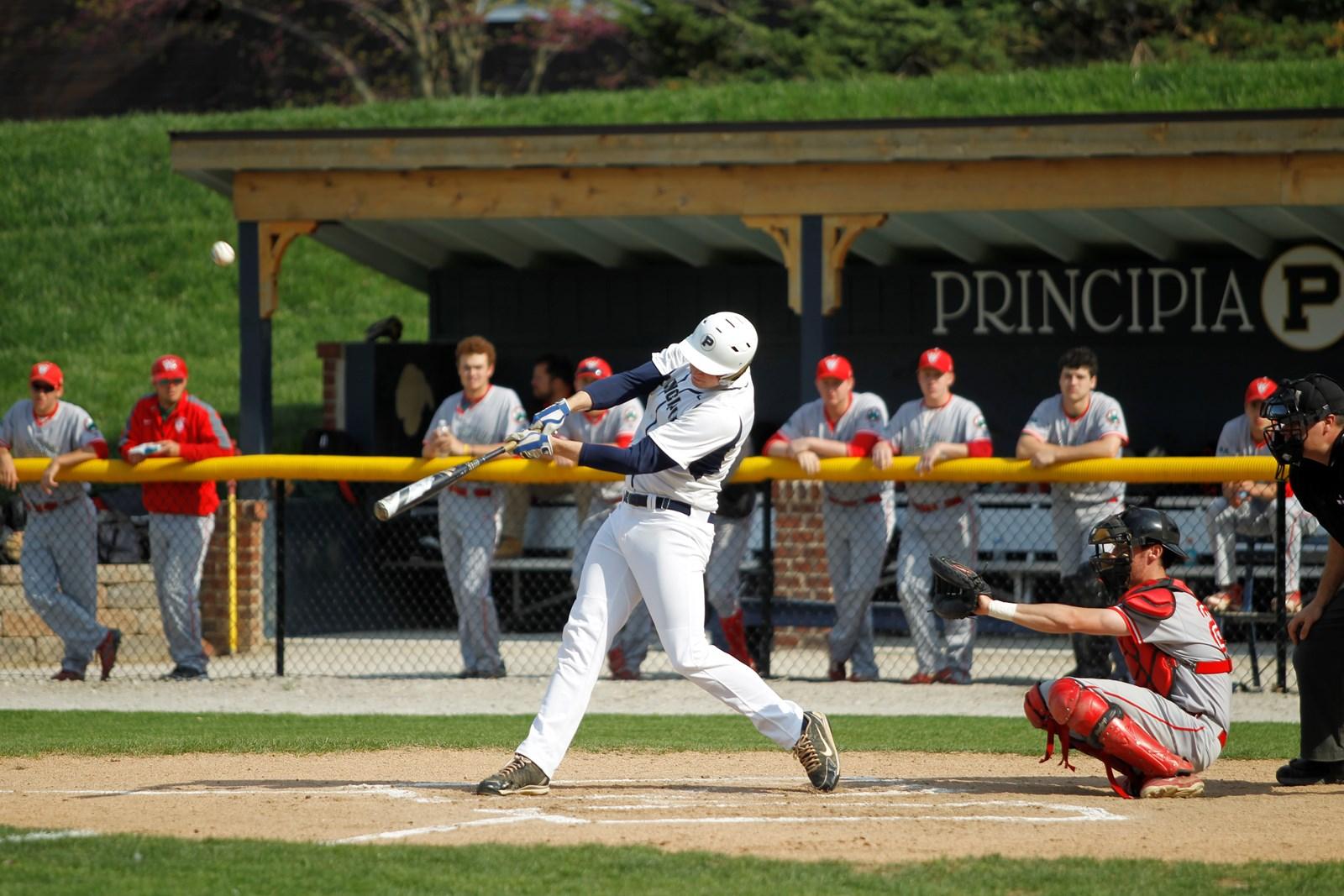 St. Louis, MO. – The Panthers traveled to the other side of the river for their season-opening contest against Harris-Stowe State University on February 28, 2017. The Panthers and the Hornets each put on impressive offensive displays in what ended up being a slugfest. The Hornets ultimately triumphed, taking the ballgame 17-11. The Hornets improved to 12-4 and the Panthers fell to 0-1 on the year.
The Panthers struck first as they catapulted to an early lead courtesy of a Zach Grennie two-run homerun. Grennie continued where he left off the 2016 season … hitting dingers. Hunter Mehring ripped a single through the right side before Grennie drove him in one batter later, putting the Panthers ahead 2-0 after the top half of the first.
The Hornets answered right back with two runs of their own in the bottom half of the first frame. Junior Jake Kearney got the nod on the mound for the Panthers. Kearney struggled to find his groove in his first start of the 2017 campaign. He tossed three innings and gave up 12 hits and nine earned runs.
Senior Parker Tibbetts relieved Kearney but he didn't have his best command. Tibbetts threw 1.1 innings and allowed six earned runs. Tibbetts didn't get hit hard, as he only surrendered two base hits; however, he issued six free passes, which ended up hurting him.
Sophomore Alex Stamos replaced Tibbetts on the hill and dealt the final 3.2 innings. Stamos filled up the zone and did a great job of keeping the Hornets off balance. Stamos gave up just one earned run on two hits while fanning four. He was dominant and was in a great rhythm all afternoon.
Last year it took the Panthers six games to muster 11 runs. This year it took just one game to push across 11 runs. The Panthers exploded for 11 runs this afternoon and their bats were the highlight from this afternoon's affair. The Panthers received contributions from top to bottom. The first four hitters in today's lineup combined to go 8-14 with three homers, a double, seven RBI, and a pair of walks.
Junior Ed Bargmann collected a pair of singles. Senior Connor Coyne belted a double and a single and also added a couple of stellar plays at third base. Hunter Mehring tore the cover off of the baseball today, going 3-3 with two homers and a single, along with a walk and a hit by pitch. Mehring drove in three runs. Zach Grennie belted his tenth career homerun and also drew a walk, while collecting four RBI.
Freshman Ryan Eisenauer had one of the best at-bats in the game in his lone pinch hit appearance. He had a quality at-bat, making the Hornets' hurler work deep in the count before he drove a line drive single to centerfield. Fellow freshman Sean Hannan had a spectacular day in the field, playing shortstop, and he also picked up his first collegiate base knock. Will Adler played solid defense at first base and had a clutch two-RBI single into left center in his final at-bat. Sophomore Liam Foster had a line drive single and reached base safely in two of his three plate appearances. And senior Bryce Murray was a brick wall behind the plate today. Murray did an outstanding job defensively and gunned down his first baserunner of the 2017 season.
Though today's outing shows up as an 'L' on the schedule, there were plenty of good things that the Panthers can take from today and that they can build off of as the season progresses. The Panthers return to the diamond this Friday for their home and conference opener, as they face off against last year's top SLIAC East Division team, the MacMurray Highlanders. First pitch is slated for 5:00 p.m.