School can be tiring with lectures, homework, and extracurriculars, and may not provide an accurate idea of what professional working life is like. So perhaps the next step is searching for an internship. The Academic and Career Advising (ACA) office operates as Principia College's go-to for internships.
The ACA strives to set students up with their ideal internship and to prepare for them for a post-grad career. Unfortunately many students aren't familiar with the aid the ACA offers or they are put off by rumors that the process overall is painful.
To set the record straight, the Pilot asked some mass communication majors who have completed internships about their experiences.
Senior Brandon Lesky says that he landed the internship of his dreams with help from the ACA. "They worked with me to make my cover letter and resumé stand out in this hyper-competitive field," says Lesky. He scored an internship with Funhaus, a channel owned by Rooster Teeth which specializes in YouTube and viral video content.
Lesky is grateful for the ACA. Without its help, he wouldn't have known some of the secrets that landed him his "dream job."
However, he does admit that the process was a bit cumbersome. Lesky says that the amount of paperwork he had to do didn't make a whole lot of sense in an age where everything can be uploaded to a Google Drive for quick access.
His biggest complaint was that he "didn't understand the metacognitive paper I was supposed to write. Maybe it was just miscommunicated, or I didn't understand the purpose of it, but I scored fairly low on the paper and it knocked my grade down pretty hard for the internship."

The Pilot also interviewed senior Natalie Gill who has completed three internships. She says, "I felt very prepared for the Prin process, but I'll admit it was a lot of paperwork and meetings that I didn't think were completely necessary."

She also commented on how she felt somewhat uncomfortable when her employer had to answer questions for Principia, but she also realized that it was necessary to confirm that the internship was "legit." She recommends working with the ACA office to people who are interested in receiving an internship and a possible Summer Internship Stipend.

All internships done for credit at Principia require constant journaling, check-in meetings with a professor, and a final presentation.

When asked why there is so much paperwork associated with the internship process Internship Coordinator Linda Hannan was quick to reply, "I don't want the paperwork either!" She goes on to explain that getting an internship is essentially creating a course out of nothing and, compared to six to eight years ago, this process is significantly more efficient for both faculty and students.

"I presented a [6 inch] binder to the trustees this past semester on ways that we can improve the internship process for both students and the professors who help run them. My research comes from schools that are similar to us in a variety of ways, and we look to see if there are ideas out there that we can use to improve ourselves," Hannan says.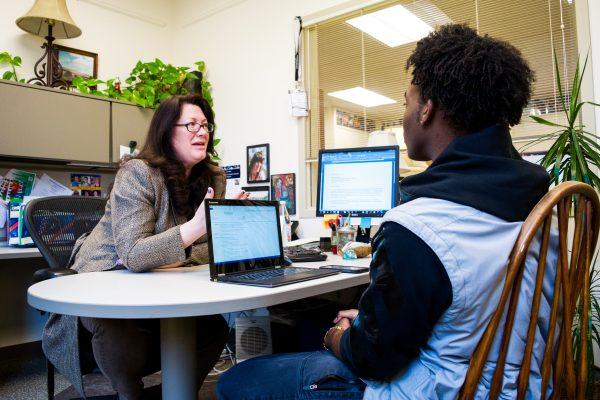 The professors want to ensure that the student is learning at least as much in an internship as they would in a classroom, which is a difficult task when each business is different and each job has unique demands.

The process isn't perfect. It has areas needing improvement. But overall the internship process at Principia rewards those who are willing to put the time and effort into finding an opportunity that will turn their career aspirations into realities. It is a self-motivated endeavor.
"I hate when people settle because they wait too long or don't know what to do." Hannan says. "Don't settle."
It takes a little longer than everyone wants it to, but providing feedback and continuing the dialogue about the internship/career process are the main things that are going to lead to improvement.
Image courtesy of Liz McAloney