This content has been archived. It may no longer be relevant
A photo essay by Principia studio art major Jessica Bayne, who sees beauty through her iPhone lens in her Florida hometown – even in a pandemic shutdown.
At the Juno Beach pier in in my hometown of Jupiter, Florida – just a few days after the beginning of spring break – nature wastes no time worrying about contagion.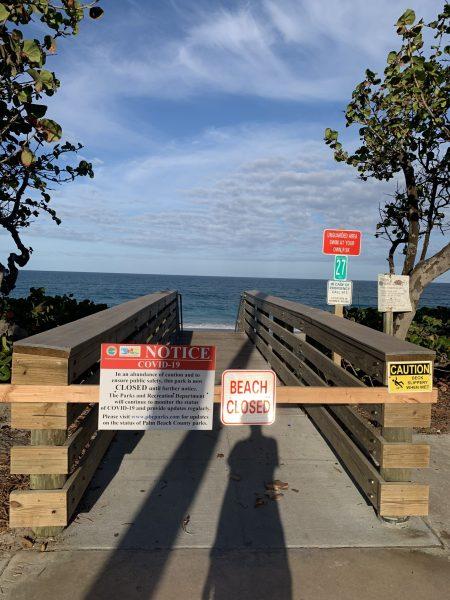 That doesn't mean that the town hasn't taken measures of its own in order to encourage social distancing.
At 3p.m. – during "peak beach-goer" hours – this beach access off of Ocean Drive has been blocked off, foiling the lure of the water for locals.
I snuck onto the beach, anyway, because I had to experience for myself just how empty it really was.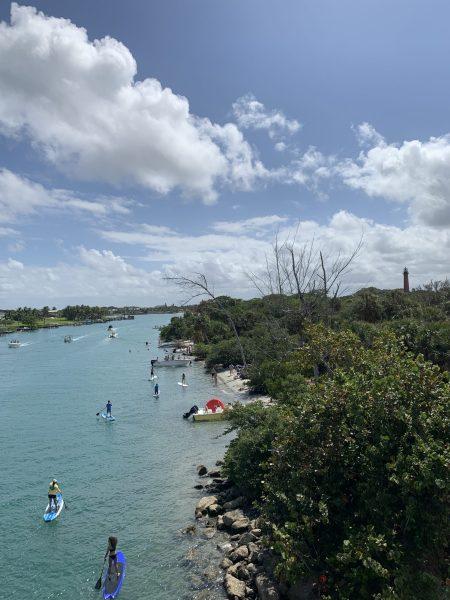 The next day on one of my daily fresh-air runs/ hunts for open beach access, I snapped a few shots of some action still happening on the water.
Kato's Bridge, named by locals, is a popular destination for high-school-age kids and young adults to snorkel, paddleboard and boat.
When I stepped out of my car, I mentally noted the seemingly normal scene happening here.
I knew in the coming weeks it would become much quieter.
Trying to remain unbothered by the news of the way the coronavirus was shutting down the nation during the later weeks of March, I started to notice the increasing effects of the pandemic in my hometown.
Heavily populated paths in popular downtown hubs are now deserted, with the occasional tumbleweed or– in this case – a discarded face mask.
One area in downtown Stuart, Florida – 30 miles up Hobe Sound from Jupiter – still had boat access available.
Unsure how long it would be before we could be on the water again, some friends and I spent a few hours out on a sportfishing boat.
Needless to say, most locals are unbothered by current headlines, even the dogs!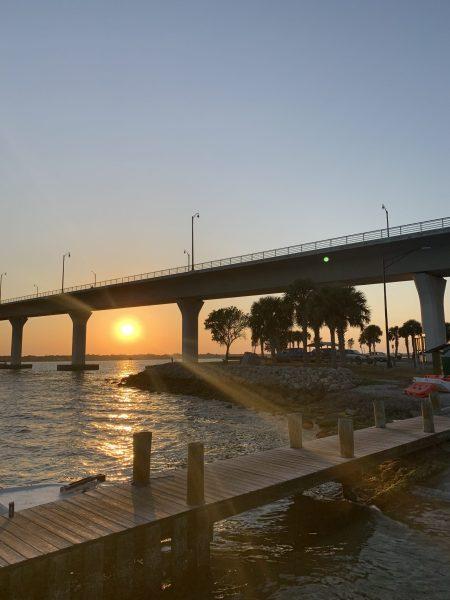 At the end of the day, people seem to make the best of the situation and revel in the beauty of the south Florida sun regardless of increasing restrictions.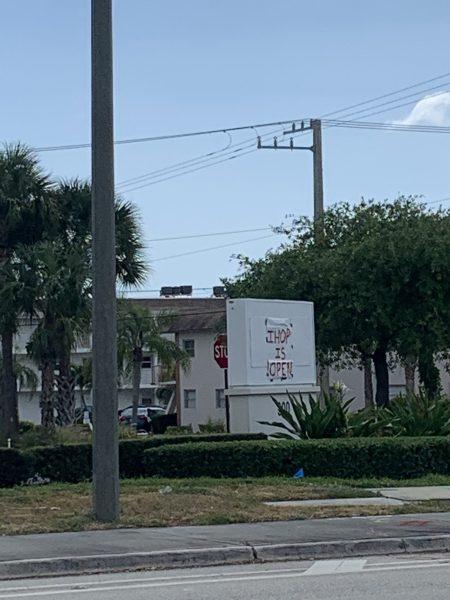 And, on the bright side …