This content has been archived. It may no longer be relevant
The Black Keys' "Lonely Boy" was brought to us with a video of a lip-syncing, dancing man (not members Dan Auerbach or Patrick Carney) in business casual. He's got some mad skills in both respects. The song is not bad either. Once you pry your eyes away from the active dancer, listen to it, and get stoked for the album El Camino dropping on December 6. Need more excitement? Check the commercial for the album on Funny or Die. I'm excited as long as the background music is meant for the video's aesthetic and is in no way represented in the album.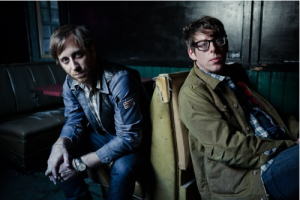 Coldplay or Radiohead? Stupid question, right? (Cause it's obviously Radiohead!) This aside, Stereogum is celebrating Coldplay's new album, Mylo Xyloto (what?) with what they consider to be the ten best Coldplay covers on their site. If you're into Coldplay or covers that are more interesting than the original, check Noah & the Whale's version of "Paradise". The clean and simple instrumentation (no synth!) and unassuming voice of Charlie Fink blows pompous Chris Martin out of the water, at least for me.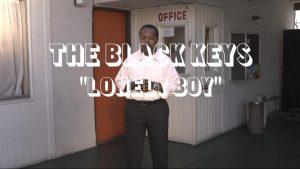 Speaking of synth, I feel that my last column may have been misleading. In what I wrote about Bon Iver, it may have seemed that I think he is of the same kind and caliber as Elliott Smith. This is not true. I am simply saying that those who enjoy Elliott Smith may be interested in Bon Iver's Justin Vernon. Admittedly, this is a point that makes more sense in relation to Vernon's earlier albums. The common connection is the theme of desperation that both musicians pour into their music. Both musicians appear to lend pieces of themselves and their hearts to each song. They sing in higher registers without whining, a huge feat many male singers fail to accomplish. However, they are also vastly different reasons that go without saying. Another note, the last track on Bon Iver's self-titled album should be disregarded. I do think the album is good overall, but the last track "Beth/Rest" takes the eighties homage too far with an opening that sounds like the Doogie Howser M.D. theme. It has no redeeming qualities and becomes even sadder when one remembers that this man also created songs like "Re:Stacks" and "Beach Baby."
Music I'm Stoked On:
Listen to Dirty Beaches! I saw this greaser performer at the Billiken Club with Dum Dum Girls and the Minx last winter. His early rock 'n roll, sometimes surf sound combined with Jesus and Mary Chain-like reverb was a show in itself. His voice on the tracks sound faraway with the simulated instrumentation (when I saw him, all he had was a guitar, a mike, and a tape machine with some recordings standing in for other instruments) crashing over it like the surf-inspired waves. Listen to "Lord Knows Best," "Sweet 17" and the new single "Lone Runner" to get a taste.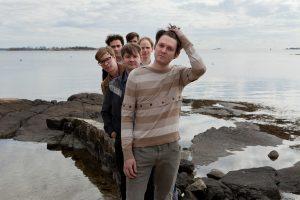 Representing the 505
I had the pleasure of seeing Beirut when they came to the Pageant early last month. I hadn't been to a show that large in a while and was reminded of how much teenyboppers and their stoic boyfriends annoy the pants off of me. As I was in the standing, general admission area (the only place worth being at a show, really), it was a problem. However, I did not let this or the inevitable wall of tall guys stop me from enjoying Beirut and the opening performer, Laetitia Sadier. Sadier was the lead female vocals for the band Stereolab, an early nineties band from London. (Don't know Stereolab? I can't say that you'll like it, but if you want to find out, start with the album Dots and Loops). Sadier filled up the stage with just an acoustic guitar and her voice. She sang beautifully in both English and French and regularly thanked the audience for their smiling faces. After the stage was set and Sadier was done "warming us up" as she said, Beirut walked out on stage. If you ever get the chance to see them live, I highly suggest it. Although they do not put on an over-the-top show (see Gogol Bordello), they are all amazingly talented musicians that understand how to work together. Their timing and harmonies were wonderfully in-sync. The horn players and the accordionist brought everything together under and over Zach Condon as he sang and played his own horn. The song list was long, and, as per usual, I did not remember most of the ones they played besides the tracks I consider to be my favorites. (These favorites being "Postcards from Italy", "Nantes", "My Night With the Prostitute from Marseilles", which is actually a song from Condon's side project Realpeople, and "Santa Fe.") It was, indeed "A Sunday Smile". (The allusion to this particular song is amusing since it is by Beirut and the concert was on a Sunday night. You're welcome.)
(Concert List and Tracks to Listen to list to Follow):
Nov. 15- Paul Simon- The Fabulous Fox Theatre
Nov. 16- Chuck Berry- Blueberry Hill
Nov. 21- The Coathangers- The Firebird
(Notice this list is small? I encourage you to look on the websites of the many St. Louis venues on your own to see if any of your favorite groups are hitting up the area. Don't just look at The Pageant. Look into venues like The Firebird where the shows are usually $10-15 and the Billiken Club, a subsection of Wash U where the shows are always free.)
Tracks to Check Out:
Panda Bear's a cappella version of "You Can Count on Me"
Florence & the Machine "What the Water Gave Me" and "Shake It Out" from their recently released album Ceremonials