This content has been archived. It may no longer be relevant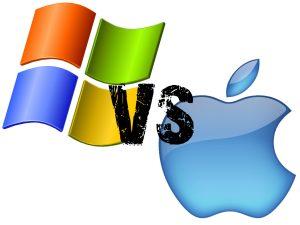 To the surprise of analysts, tech giant Microsoft's Q4 earnings release in January showed a 14 percent increase from the previous quarter and beat projections by over 5 percent. As a result, optimism abounds that Microsoft's Surface tablet, Windows 8 operating system and newly-released Xbox One will boost earnings into the future and keep Microsoft viable in a highly competitive technology market.
Yet it is important to dig deeper beneath the surface numbers and cut through the exuberance surrounding the better-than-expected earnings. Microsoft, which once cornered the computing market, is struggling. While the company's antitrust lawsuits indicated market dominance in the late 1990s and early 2000s, Microsoft is now having difficulty beating out its competitors in any category.
Take, for example, Xbox One sales. Microsoft had been long overdue for an update to its line of video game systems, not having released a new console since the debut of the Xbox 360 in late 2005. Finally, consumers and investors alike got what they were looking for with the Xbox One's November 2013 release.
While analysts lauded Xbox One's ability to beat projected sales volumes last quarter, Sony's PlayStation 4 sold nearly twice as many consoles in the same time period due to its superior technology and cheaper price. Worse yet for Microsoft, Sony's platform outperformed that of the Xbox One without a worldwide release. Once the PlayStation 4 hits the Japanese markets in Q1 2014, the gap between Microsoft and Sony will only grow.
Microsoft is clearly being outperformed in the video game console market. This is especially disappointing considering the Xbox line is "clearly a feather in Microsoft's cap," according to FBR Capital Markets analyst Daniel Ives.
But what about other sectors? Surface, Microsoft's foray into the tablet market, saw a sales increase during the final quarter of 2013 with about 2 million units sold. Still, Surface's sales barely put a dent in a market dominated by Apple's iPad, which sold about 20 million units in the same time period.
Even Microsoft's flagship product, its decreasingly ubiquitous operating system, is having to cut prices to stay competitive. In late February, the company announced that it was reducing the licensing fees it charges computer manufacturers by 70 percent in order to stay competitive with Google's low-cost operating system alternatives.
While Google takes away Microsoft's low-cost computing market share, Apple continues to chip away at Microsoft's corporate market share. Recent Forrester data shows that Apple is hitting Microsoft where it hurts: in the business market. Three years ago, only 3 percent of professionals indicated that they used Apple computers in their work life. Today, that number has rocketed to 18 percent. Apple's deliberate attempts to make their computers more desirable to the business market have succeeded. At this rate of growth, Apple could be the leader in business computing in two years.
Microsoft's earnings continue to surprise investors, but the company faces an uphill battle to continue this trend and, ultimately, regain its position as a market leader. CEO Steve Ballmer's retirement announcement last August provided the company an opportunity to buck the downward trend and hire a younger, more innovative chief executive. Instead, Microsoft hired industry insider Staya Nadella, who may continue Microsoft's "more of the same" mentality.
Success for Microsoft in the future will come in the form of innovation and expanding into other areas of technology, most analysts agree. Today, Microsoft cannot rely upon past models of success. Not only are these models not as viable in today's mobile, cloud-based world, but Microsoft is struggling in areas in which it used to lead the industry. It is time for Microsoft to, as Robin Crowe famously stated, "evolve or die."