This content has been archived. It may no longer be relevant
Spring break edition
Caroline Powers, Local Entertainment Reporter
Just because you're staying in St. Louis over spring break does not mean that you're obligated to watch five seasons of your favorite new show on Netflix. Rather, use this vital week to take a break from studying by exploring St. Louis, catching up with friends, or trying something new.
Orchid Show
The Orchid Show is perfect first date idea or an unforgettable day that can be spent with friends! This Missouri Botanical Garden's annual event gives you a once-in-a-year opportunity to view hundreds of colorful orchids.
$5 February 4 — March 26
Orthwein Floral Display Hall

Grafton Zipline Adventures
Feeling extra adventurous over the break, or want to fool your friends into thinking you're all on a South American vacation? Travel just a mere few miles down River Road to Aerie's Resort to soar 200 feet above the ground over a course nearly two miles in length that will leave you speechless.
­­­­­­$69 Monday – Thursday or $79 Friday – Sunday, with a $10 discount for groups of 5 or more
Aerie's Resort
Forest Park
Take advantage of this St. Louis staple offering free attractions for all to enjoy over the course of an entire day. Divvy up your time and start at the St. Louis Art Museum to see the first exhibition of Edgar Degas in the United States. Next, pack a picnic or call a local caterer (The Art of Entertaining ($25)) and head to Art Hill to take in the warm sun. After lunch spend a few hours at the St. Louis Zoo to see the attraction's latest edition – a baby colobus monkey! To end the day, rent paddleboats from The Boathouse and watch the sunset for only $17/hour.
Forest Park

St. Louis Blues vs. Vancouver Canucks
Feel the spirit of St. Louis at the Scottrade Center and cheer on the St. Louis Blues. Drawing in large crowds, games are sure to please everyone…even a hockey newbie! The experience will leave your voice hoarse the next day and have you wishing to go to another game as soon as possible.
­­­­­­$39+
Scottrade Center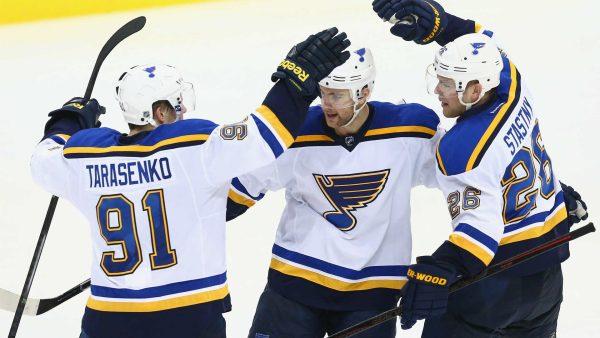 Pere Marquette State Park
Want to get a good workout in or take in breathtaking views of the Mississippi River? Head to Pere Marquette State Park located past Grafton to hike on a beautiful spring day and take in the splendors of the area's nature.
Free
Pere Marquette State Park
Images courtesy of , Square Space and Scotrade Center