This content has been archived. It may no longer be relevant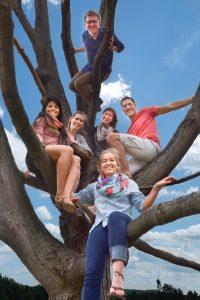 Dear Campus,
We can hardly believe it's already week 12! Where has the time gone? Soon some of us will be graduating and moving on to bigger and better things. And of course we'll all be heading off to great summer internships or jobs at camp.
This issue is full of campus stories from special majors to inspiration from the Metanoia trip over spring break. Get an inside look into Dance Production which premires tomorrow night at 8pm and will also show Friday and Saturday at 8pm as well as Saturday at 2pm. Shameless plug: You should definitely come see it!
Don't miss the article titled "The Person Next to You." International students Thanda Kyaw, Sousha Wexler and Dubien Tshimanga share their stories. Also explored are the recent phenomenon of "Facebook trolls" and the food duels results which just came in. Might be a shocker to some!
In national and international news, Chinese tech-giant Alibaba, Obamacare and the World Cup are highlighted, among others.
We hope you'll enjoy this issue as you have enjoyed the rest. Don't forget you can check us out online, on Facebook, or on Twitter.
Item of note: as it's election season, we will be on guard following the election process for Senate members and will keep you posted. Congratulations Susie Bonwich and Kendall Shoemake on your recent election. Next issue will feature a review on Christine Nacewicz's two-year term as SBP.
Have a wonderful week!